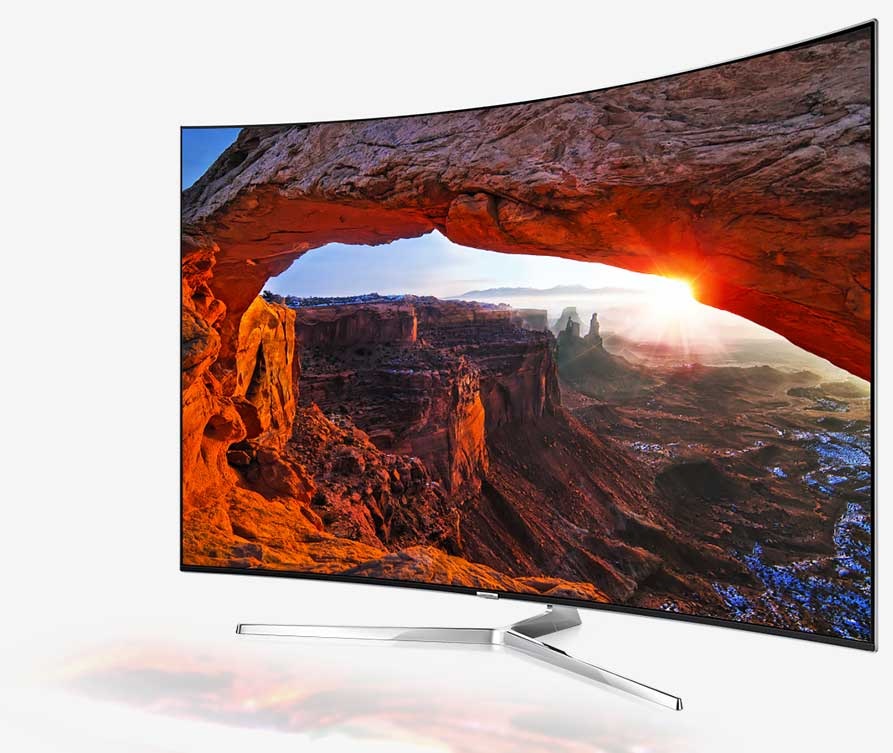 HDR 1000 Thoroughly lifelike picture quality day and night.
This is TV.
In order to experience the world as it is, you not only need the world on your screen to be expressed in highly accurate colours in a huge range of shades, you also need to be able to see all the details, from the delicate wisps of a cloud to the subtle movements in the dark shadows. Because, after all, life is in the details. And that's where HDR comes in.
HDR stands for High Dynamic Range and it increases the range of luminance levels so you get the whitest whites and the blackest blacks. But not all HDR TVs are created equal. You want one that achieves higher levels of brightness. And SUHD TV's HDR technology does exactly that by delivering a peak brightness of up to 1000 nits. That's stunningly bright. And the result is superbly detailed images.
SUHD TVs also employ a technology called Ultra Black that channels light in a manner that reduces glare on the display surface. So even when you're watching TV in a room drenched in sunlight, you can still savor every tiny detail because you won't be distracted by the reflection of your surroundings on the screen.
So when it's an SUHD TV, all you have to do is sit back and enjoy the sunlight in its full, radiant glory and take in the subtlest details of the night.
All specifications and descriptions provided herein may be different from the actual specifications and descriptions for the product.
All functionality, features, specifications, GUI and other product information provided in this document including, but not limited to, the benefits, design, pricing, components, performance, availability, and capabilities of the product are subject to change without notice or obligation. The contents within the screen are simulated images and are for demonstration purposes only.
Blog
Explore the stories behind and around the Samsung SUHD TV. You might be surprised to find that reading about TVs can be as fun as watching it.