AQ18VBAN Wall Mount RAC
AQ18VBAN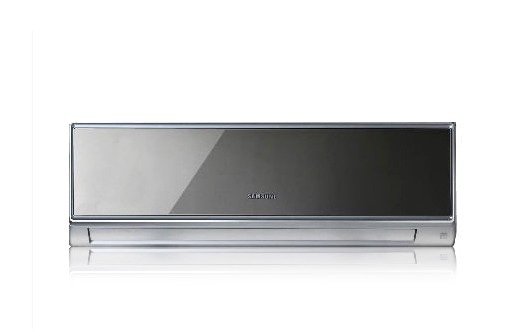 Imagine serene satisfaction. Compact and modern, SAMSUNG's split type air Conditioners provide an array of style options for decorating the interior of any room or office, as well as flexibility and ease of installation. Performance advancements via a revolutionary air purifying system and silver nano anti-bacterial coating provides you with an air conditioner with the latest in total modern comfort and health. Behold the ultimate in air conditioning synergism. With a SAMSUNG split type air conditioner, it's not that hard to imagine.

0

5

0

reviews
Recycling Batteries Responsibly
The European Directive on Batteries and Accumulators aims to minimise the impact of batteries on the environment and encourage the recovery of the materials they contain. In the UK, regulations on the recycling of batteries and accumulators (rechargeable batteries) were Introduced in 2009. The Waste Batteries Regulations aim to significantly increase UK collection and recycling of used portable batteries from 3% in 2007 to 25% by 2012, rising to at least 45% in 2016.

The battery symbol on a product or on its packaging indicates that the product must not be disposed of with general household waste. Instead, it is the consumer's responsibility to dispose of their waste batteries at a designated collection point so that they can be recycled. The separate collection and recycling of batteries at the time of dispo sal will help to conserve natural resources and ensure that they are recycled in a manner that protects human health and the environment. A comprehensive list of battery recycling centres can be obtained from: www.recycle-more.co.uk

All Samsung products that are subject to the Batteries Directive are compliant with the UK battery and accumulator Requirements. In accordance with national law, SAMSUNG Electronics (UK) Ltd is a member of an approved batteries producer compliance scheme. This scheme collects, treats and disposes of batteries on Samsung's behalf.
Features
18000 Btu Heat Pump Wall Mounted Split Type Air conditioner
premium design
Luxurious black design with a special pattern. Shadow-mirror front panel. Hidden horizontal LED display.
automatic moving panel
In terms of the design, when in operation, it looks ultrafashionable, futuristic, and dynamic as the front panel is being opened. When not in operation, it blocks the inflow of dust with the air inlet closed, so dust does not sit on the filter.
MPI zone
The micro Plasma ion zone is the area where you are protected by SAMSUNG's cutting-edge technology for removing harmful elements in the air.
silent operation
Enjoy the sweet silence of a SAMSUNG air conditioner.
Good Sleep Mode
The Good'sleep Mode Zone is the place where you can enjoy sweet dreams by SAMSUNG's unique technology developed from scientific studies on human dormancy.
Silver Coated Technology
Silver Coated technology is a comprehensive system developed by SAMSUNG that utilizes nano-sized silver ions to safely and effectively kill disease-causing germs, molds, and up to 650 types of bacteria.
tech specs
General Feature
Air Flow

Air Flow Control Step (Cool/Fan)

4/3

Air Direction Control (Up/Down)

AUTO

Air Direction Control (Left/Right)

MANUAL

Silver Coated Health System

Silver Coated Filter

Yes

Silver Coated Evaporator

Yes

Air Purification

Deodorizing Filter

Yes

Pure Filter (HAF Filter)

No

Catechin Filter

No

Allergy Filter

Yes

Auto Clean (Self Cleaning)

YES

Operating Mode

Good Sleep

Yes

Timer

Yes

Energy Saving Mode

Yes

Surround Air Control

NO

Auto Restart

Yes

Dehumidification

Yes

Turbo Mode

Yes

Convenience

Remote Controller

Yes

Auto Wind

YES

Display On/Off

No

Auto Grille

Yes

Auto Changeover

Yes
Performance
Capacity (Cooling, Btu/hr)

18,000 Btu/hr

Energy Efficiency

EER (Cooling, W/W)

2.68 W/W

COP (Heating, W/W)

3.13 W/W

Capacity (Cooling, Cal/hr)

4,385.2 Cal/hr

Capacity (Cooling, kW)

5.1 kw

Capacity (Heating, Btu/hr)

20,000 Btu/hr

Capacity (Heating, Cal/hr)

4,987.1 Cal/hr

Capacity (Heating, kW)

5.8 kw

Moisture Removal (l/hr)

1.9 l/hr

Air Circulation (Max, ㎥/min)

15

Noise Level

Indoor High/Low

40/32 dB

Outdoor High

52 dB
Electrical Data
Power Source

Φ/V/Hz

220~240/50/1 V/Hz/Φ

Energy Efficiency

Power Consumption (Cooling)

1,900 W

Power Consumption (Heating)

1,870 W

Operating Current (Cooling)

9 A

Operating Current (Heating)

9 A
Physical Specification
Weight

Net Weight (Indoor)

13

Net Weight (Outdoor)

39 kg

Gross Weight (Indoor)

16

Gross Weight (Outdoor)

43 kg
Technical Information
SVC Valve

Liquid (ODxL)

Φ6.4mm x 5.0mm

Gas (ODxL)

Φ12.7mm x 5.0mm

Piping Length

Piping Length (STD)

5 mm

Piping Length (Max)

15

Piping Height

Piping Height (Max)

8 mm
REVIEWS
(0)
Owners Overall Ratings
Your opinions about this product can be helpful to us and to anyone thinking about buying one.
Support
Some files may not be available from phones and tablets. Access this page from your desktop computer to be able to download all files.In order to read a PDF file, you must have Adobe Acrobat reader installed on your computer. You can download it at the Adobe website.Download Adobe Acrobat ReaderGoIn order to read DjVu files, you must have the DjVu viewer installed on your computer. Click this banner and install the viewer.Download Djvu ViewerGo
Have a question or need product support? Go to our support sectionGo
NEWEST
MOST HELPFUL
HIGHEST RATING
LOWEST RATING