AQ18UGPN Wall Mount RAC
AQ18UGPN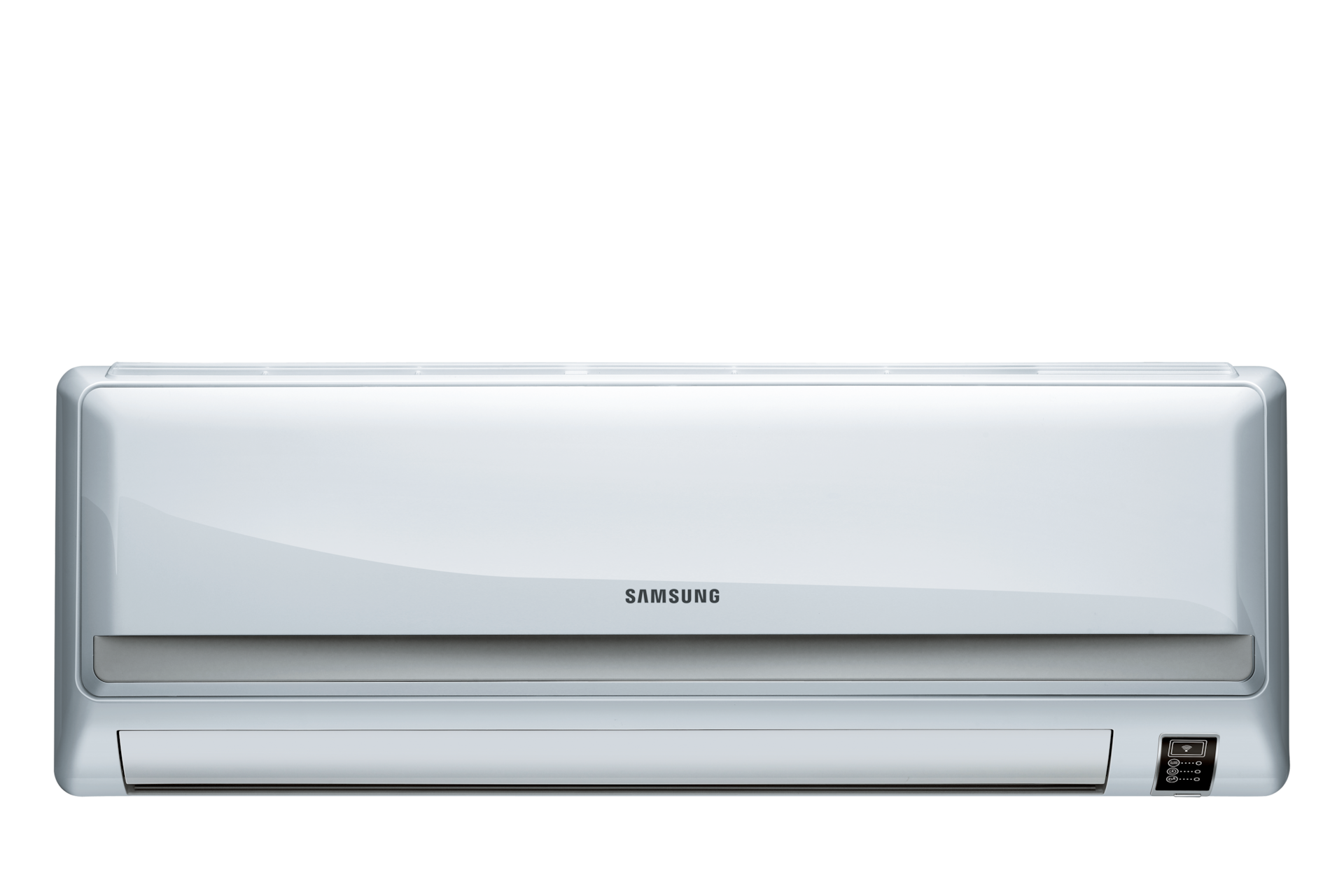 Enjoy exceptional cooling power with Samsung air conditioner. Samsung air conditioner quickly cools the room with strong refreshing air. Its unique technology prevents waste of unnecessary energy consumption and controls the temperature automatically so you can sleep comfortably throughout the night.
Recycling Batteries Responsibly
The European Directive on Batteries and Accumulators aims to minimise the impact of batteries on the environment and encourage the recovery of the materials they contain. In the UK, regulations on the recycling of batteries and accumulators (rechargeable batteries) were Introduced in 2009. The Waste Batteries Regulations aim to significantly increase UK collection and recycling of used portable batteries from 3% in 2007 to 25% by 2012, rising to at least 45% in 2016.

The battery symbol on a product or on its packaging indicates that the product must not be disposed of with general household waste. Instead, it is the consumer's responsibility to dispose of their waste batteries at a designated collection point so that they can be recycled. The separate collection and recycling of batteries at the time of disposal will help to conserve natural resources and ensure that they are recycled in a manner that protects human health and the environment. A comprehensive list of battery recycling centres can be obtained from: www.recycle-more.co.uk

All Samsung products that are subject to the Batteries Directive are compliant with the UK battery and accumulator Requirements. In accordance with national law, SAMSUNG Electronics (UK) Ltd is a member of an approved batteries producer compliance scheme. This scheme collects, treats and disposes of batteries on Samsung's behalf.
Features
Cooler with Stronger Air Conditioning!
Enjoy exceptional cooling power with the Samsung Max Air Conditioner. Max cools the room faster with strong refreshing air that fills the room quickly. With the touch of a button, experience cool comfort.
Enjoy Comfortable
Enjoy Comfortable Air Conditioning with Less Energy. Samsung's high efficiency MAX air conditioner lets you enjoy coolness at minimal cost. Its unique Smart Saver function prevents unnecessary energy consumption and Good SleepnII controls the temperature so that you can sleep comfortably throughout the night. Now enjoy powerful cooling, stay comfortable, and spend less.
Upgrade Remote Control
Light weight design that fits in the palm of your hand.
Waterfall Heating Air Flow
In conventional models, the indoor unit's blade could only open up to 70 degrees, which made it difficult to direct heated airflow to the lower spaces of the room. The wide-angle blade system can open the blades to an angle of 90 degrees.
Silver Coated pre-filter
Samsung has coated its filter with silver to prevent the spread of bacteria and viruses that can reside in filters. The air is always clean with Samsung.
Triple Protector
Samsung's integrated protection technology offers better durability and reliability. Its powerful cooling system (Engine Protector, constant volt control (Controller Protector), and effective anti-corrosion coating (Fin Protector) allow you to have perfectly fresh cooling air for a longer period of time.
tech specs
Performance
Capacity (Cooling, Btu/hr)

Btu/hr

Capacity (Cooling, Kcal/hr)

Kcal/hr

Capacity (Cooling, kW)

Kw

Capacity (Heating, Btu/hr)

Btu/hr

Capacity (Heating, Kcal/hr)

Kcal/hr

Capacity (Heating, kW)

Kw

Energy Efficiency

EER (Cooling, Btu/W)

EER (Cooling, W/W)

COP (Heating, W/W)

Air Circulation (Max, ㎥/min)

m3/min

Noise Level

Indoor High/Low

Outdoor High
Electrical Data
Energy Efficiency

Power Consumption (Cooling)

Power Consumption (Heating)

Operating Current (Cooling)

Operating Current (Heating)
Physical Specification
Dimension

Net Dimension (WxHxD, Indoor)

Net Dimension (WxHxD, Outdoor)

Weight

Net Weight (Outdoor)

Shipping Weight (Indoor)

Shipping Weight (Outdoor)

Net Weight (Indoor)
Technical Information
SVC Valve

Liquid (ODxL)

Gas (ODxL)

Piping Length

Piping Length (Max)

Piping Height

Piping Height (Max)
General Feature
Air Purification

S-Plasma Ion

Auto Roof Shutter

Full HD Filter

DNA Filter

Deodorizing Filter

Catechin Filter

Allergy Care

Anti-Bacteria Coating

Auto Clean (Self Cleaning)

Air Flow

Wide Twin Blade

Optimal Single Blade

Air Flow Control Step (Cool/Fan)

Air Direction Control (Up/Down)

Air Direction Control (Left/Right)

Natural Breeze

Operating Mode

Dlight Cool

Good Sleep

Smart Saver

Turbo Mode

Dehumidification

Auto Mode

Fan Mode

Quiet

Convenience

Indoor Temp. Display

Filter Cleaning Indicatior

Remote Controller

Display On/Off

Beep On/Off

Real-Time Timer

24-Hour Timer

Auto Restart

Auto Changeover

Outdoor Unit

Compressor Type

Anti-Corrosion Fin

Multi-Channel Condensor

Low Ambient

Cooling

Heating
NEWEST
MOST HELPFUL
HIGHEST RATING
LOWEST RATING