W07 BMF with Bar Handle, 306 L
RL40SCMG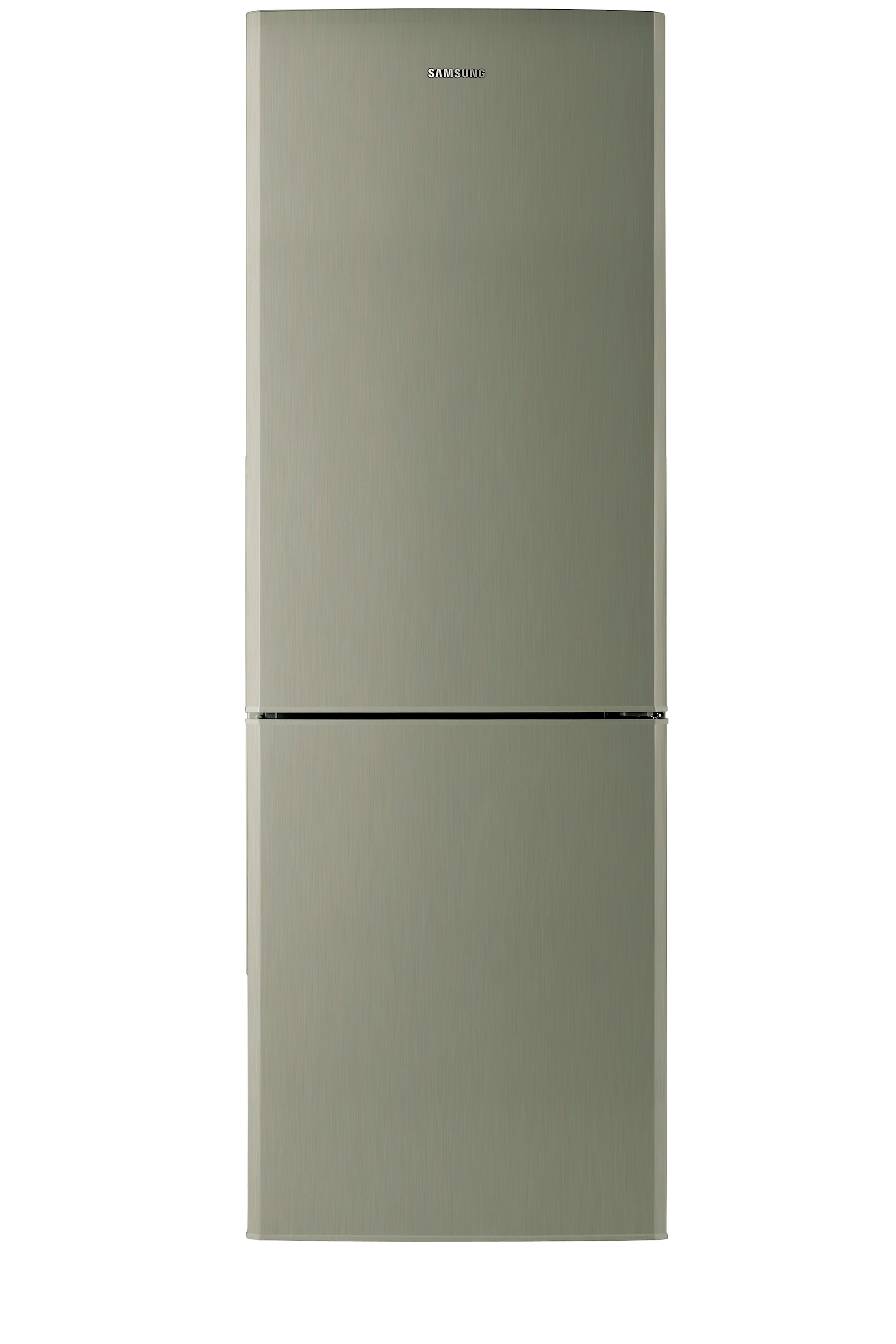 Only Samsung's superior cooling technology provides the optimal food storage condition that can be fine-tuned to satisfy your appetite. Samsung refrigerator's excellent performance and outstanding design will make your life more delighful.
Capacity Total: 306 L
Dimension Net (WxHxD) 595 x 1,881 x 646mm
Weight 74 kg
Recycling Batteries Responsibly
The European Directive on Batteries and Accumulators aims to minimise the impact of batteries on the environment and encourage the recovery of the materials they contain. In the UK, regulations on the recycling of batteries and accumulators (rechargeable batteries) were Introduced in 2009. The Waste Batteries Regulations aim to significantly increase UK collection and recycling of used portable batteries from 3% in 2007 to 25% by 2012, rising to at least 45% in 2016.

The battery symbol on a product or on its packaging indicates that the product must not be disposed of with general household waste. Instead, it is the consumer's responsibility to dispose of their waste batteries at a designated collection point so that they can be recycled. The separate collection and recycling of batteries at the time of disposal will help to conserve natural resources and ensure that they are recycled in a manner that protects human health and the environment. A comprehensive list of battery recycling centres can be obtained from: www.recycle-more.co.uk

All Samsung products that are subject to the Batteries Directive are compliant with the UK battery and accumulator Requirements. In accordance with national law, SAMSUNG Electronics (UK) Ltd is a member of an approved batteries producer compliance scheme. This scheme collects, treats and disposes of batteries on Samsung's behalf.
W07 BMF with Bar Handle, 306 L
Features
400 Litre Capacity bottom freezer combi
No-Frost Technology
Samsung's new technology automactically defrosts the evaporator frequently so food fresher in your refrigerator, easily outperforming the other refrigerators.
Optimise fridge storage space with Big Box.
A full 7.9L of expanded capacity, this big box allows Samsung's new combi refrigerator to adjust the internal humidity to the requirements of the stored foods.
Vacation Mode
Going on vacation? The smart Vacation Mode turns off the fridge,but keeps the freezer working for yout frozen foods.
Reversible doors
With the reversible doors of the new combi refrigerator you don't have to worry about which way to put your refrigerator.
Multi Flow
Cooling air flows out throught multiple outlets at every shelf level and maintains even and constant temperature.
Spill-proof Tempered
Cooling air flows out through multiple outlets at every shelf level.
Door pocket
Practical door pockets provide ideal storage sapce for spices and tall bottle and also prevent the bottles from falling over.
Energy A+
By being Energy A+ compliant you are assured that your SAMSUNG model is helping the environment by using less energy while saving you money.
tech specs
Capacity
Net

Total

Freezer

Refrigerator
Refrigerator Feature
Door Pocket

Number of Door Pocket

Vegetable&Fruit Drawer

Number of Drawer

Shelves

Number of Shelf

Materials of Shelves-Plastic

Materials of Shelves-Tempered Glass

Spill-Proof

Wire Tray

Wine Shelf
Freezer Feature
Vegetable&Fruit Drawer

Number of Drawer
Others
Silver Nano health system
Physical Specification
Loading Quantity

20/40/40Hft

Dimension

Net (WxHxD)

Net Depth with Door Handle

Net Depth without Door Handle

Net Depth without Door

Gross (WxHxD)

- Dimension > Gross Depth : [756]- Dimension > Gross Height : [1977]- Dimension > Gross Width : [663]

Net Case Height with Hinge

Net Case Height without Hinge
NEWEST
MOST HELPFUL
HIGHEST RATING
LOWEST RATING