Bluetooth Mono Headset(HM5100)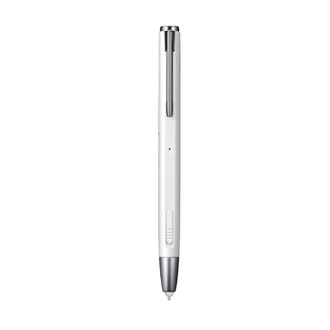 Multiple Functionality. Noise Reduction and Echo Cancellation. Smart Call Notification. Long Battery Life.
Recycling Batteries Responsibly
The European Directive on Batteries and Accumulators aims to minimise the impact of batteries on the environment and encourage the recovery of the materials they contain. In the UK, regulations on the recycling of batteries and accumulators (rechargeable batteries) were Introduced in 2009. The Waste Batteries Regulations aim to significantly increase UK collection and recycling of used portable batteries from 3% in 2007 to 25% by 2012, rising to at least 45% in 2016.

The battery symbol on a product or on its packaging indicates that the product must not be disposed of with general household waste. Instead, it is the consumer's responsibility to dispose of their waste batteries at a designated collection point so that they can be recycled. The separate collection and recycling of batteries at the time of disposal will help to conserve natural resources and ensure that they are recycled in a manner that protects human health and the environment. A comprehensive list of battery recycling centres can be obtained from: www.recycle-more.co.uk

All Samsung products that are subject to the Batteries Directive are compliant with the UK battery and accumulator Requirements. In accordance with national law, SAMSUNG Electronics (UK) Ltd is a member of an approved batteries producer compliance scheme. This scheme collects, treats and disposes of batteries on Samsung's behalf.
Bluetooth Mono Headset(HM5100)
Features
A true innovative solution for creativity and functionality, the S-Pen and Bluetooth pair integration on the S-Pen HM-5100 enables you to use your S-Pen as a speaking and listening device and while also enabling you to capture your ideas on your Galaxy Note
Write, draw, answer calls and much more with the Bluetooth S-Pen HM-5100 by Samsung
Multiple Functionality
The HM-5100 is an all-in-one solution for answering calls, chat and write with one device. Capture a screen shot, make a quick memo, practice your drawing skills or use any of the other functionalities of the S-Pen. But what is best about the HM-5100 is the ability to talk thru it thanks to the speakers and highly sound sensitive microphones that are built-in! ※ S pen is compatible with mobile devices which have a Wacom Sensor.
Noise Reduction and Echo Cancellation
The Samsung HM-5100 bluetooth S-Pen comes with noise reduction / echo cancellation (NR/EC) that filter out the noise around you, delivering a cleaner and clearer voice quality even in noisy environments.
Smart Call Notification
Got an incoming call? The Samsung HM-5100 bluetooth S-Pen lets you know when there is an incoming call by vibrating slightly. This makes sure you don't miss a call even when the HM-5100 is inside your pocket!
Long Battery Life
The HM-5100 has one mission - to make your life easier. So, with 3 hours of continuous use when fully charged, and standby of up to 130 hours, there's no need to worry about frequent recharging.
tech specs
Battery
Standard

Talk Time

Stand-by Time

Battery Level Check (3 Color LED)
General Feature
Play Time (Stereo Headset)
NEWEST
MOST HELPFUL
HIGHEST RATING
LOWEST RATING