EAD-X11SWE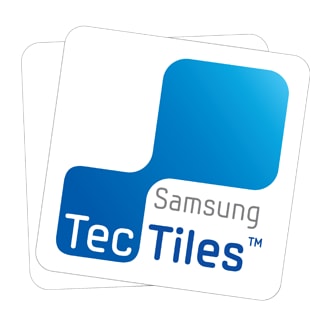 Simplify Actions with TecTiles. Unlimited Possibilities. Go Reusable. One Touch Changes Multiple Settings.
Recycling Batteries Responsibly
The European Directive on Batteries and Accumulators aims to minimise the impact of batteries on the environment and encourage the recovery of the materials they contain. In the UK, regulations on the recycling of batteries and accumulators (rechargeable batteries) were Introduced in 2009. The Waste Batteries Regulations aim to significantly increase UK collection and recycling of used portable batteries from 3% in 2007 to 25% by 2012, rising to at least 45% in 2016.

The battery symbol on a product or on its packaging indicates that the product must not be disposed of with general household waste. Instead, it is the consumer's responsibility to dispose of their waste batteries at a designated collection point so that they can be recycled. The separate collection and recycling of batteries at the time of disposal will help to conserve natural resources and ensure that they are recycled in a manner that protects human health and the environment. A comprehensive list of battery recycling centres can be obtained from: www.recycle-more.co.uk

All Samsung products that are subject to the Batteries Directive are compliant with the UK battery and accumulator Requirements. In accordance with national law, SAMSUNG Electronics (UK) Ltd is a member of an approved batteries producer compliance scheme. This scheme collects, treats and disposes of batteries on Samsung's behalf.
Features
Samsung TecTiles are smart NFC tags that can be programmed to make your device complete tasks faster
Using the free Samsung TecTiles application, you can programme a TecTiles to change settings on your phone, launch applications, check-in to places, update social status, or even make phone calls or send text messages automatically when tapped on with your phone
They are simple to programme and easy to use
Take your smartphone experience up to a whole new level of smart-living with the Samsung programmable NFC TecTiles
Simplify Actions with TecTiles
With NFC (near field communication) enabled on your smartphone, Samsung's TecTiles make it easy to change the setting of your device, run applications, use phonebook functions, taking calls, setting alarms and reminders, messaging, etc. And because you can position your TecTiles in strategic places in your home, work place, school, etc. your life is about to get a whole lot easier!
Unlimited Possibilities
Samsung TecTiles revolutionizes how you use modern smartphone technology! Explore the unlimited applications such as setting wake-up calls, playing music, inviting friends to Facebook, Twitter, LinkedIn and to websites, sharing contact details or simply sending a text message or making a call with a single tap. The more imaginative you are, the more TecTiles can do for you.
Go Reusable
You can reprogramme TecTiles as many times as you would like. Just follow the reset and reprogramming instructions included in the TecTiles box. Tectiles can also be programmed permanently is so desired.
One Touch Changes Multiple Settings
Just one tap on a TecTiles can run various applications or set settings simultaneously in your smartphone. Live a smarter life with Samsung TecTiles.
tech specs
Accessory
Specification

1Kbytes (User : 888bytes) / 25mm x 25mm
NEWEST
MOST HELPFUL
HIGHEST RATING
LOWEST RATING