Gear VR2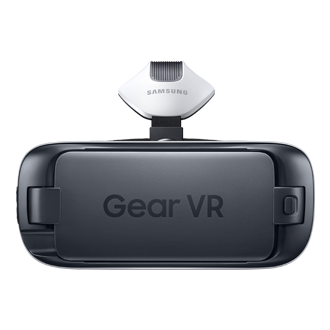 Recycling Batteries Responsibly
The European Directive on Batteries and Accumulators aims to minimise the impact of batteries on the environment and encourage the recovery of the materials they contain. In the UK, regulations on the recycling of batteries and accumulators (rechargeable batteries) were Introduced in 2009. The Waste Batteries Regulations aim to significantly increase UK collection and recycling of used portable batteries from 3% in 2007 to 25% by 2012, rising to at least 45% in 2016.

The battery symbol on a product or on its packaging indicates that the product must not be disposed of with general household waste. Instead, it is the consumer's responsibility to dispose of their waste batteries at a designated collection point so that they can be recycled. The separate collection and recycling of batteries at the time of disposal will help to conserve natural resources and ensure that they are recycled in a manner that protects human health and the environment. A comprehensive list of battery recycling centres can be obtained from: www.recycle-more.co.uk

All Samsung products that are subject to the Batteries Directive are compliant with the UK battery and accumulator Requirements. In accordance with national law, SAMSUNG Electronics (UK) Ltd is a member of an approved batteries producer compliance scheme. This scheme collects, treats and disposes of batteries on Samsung's behalf.
Features
Immerse Yourself in Virtual Reality
Take your video viewing to a whole new, captivating level with the Gear VR Innovator Edition for the Galaxy S6. This innovative virtual reality headset launches you into an immersive world that features a 360-degrees surround cinema-like viewing experience. Enjoy more lifelike, vivid images thanks to the Galaxy S6's higher resolution and greater pixel density.
* Only compatible with the Galaxy S6 and S6 edge (sold separately). Images are for display purposes only.
Easy Control Touchpad
No need to worry about finding the middle of your touchpad while you are using the Gear VR Innovator Edition for S6. A deeper touchpad with an embossed centre offers you user-friendly controls for an easier interactive experience.
Exceptional Fit
The Gear VR Innovator Edition for S6 offers you an exceptionally comfortable fit while using it for longer periods of time. Its re-designed ergonomic rear strap distributes the weight of the device evenly across your head, ensuring optimum wearing comfort.
Longer Usage Time
The Gear VR Innovator Edition for S6 is equipped with a Micro-USB port, and can be powered directly using an external charger. Spend more time enjoying videos, movies and games with the Gear VR Innovator Edition.
* The Gear VR Innovator Edition for S6 charger supplies power both to your mobile phone and to the Gear VR directly, without using the phone's battery while the device is in use. When in standby mode, the charger will also provide power to the phone's battery. * The charger is sold separately.
Fog-free Viewing
The Gear VR Innovator Edition for S6 comes with an integrated cooling fan that prevents lens fogging, allowing you to enjoy crystal clear images during video playback and gameplay.
Gear VR Content
The Gear VR Innovator Edition for S6 offers a wide range of stunning content exclusively developed for the VR – including the Oculus Store, Oculus Cinema, VR Game and Oculus 360 Videos.
* Service availability is subject to regional variation.
Oculus Store
Navigate the virtual world and select content with a combination of head movement and touch controls. Download fresh content from the Oculus store. New applications and in-app content will constantly show up sharing new, exclusive experiences with Gear VR Innovator Edition users.
Oculus Cinema
The official Cinema app from Oculus is your own personal VR cinema. Watch trailers, film clips, and your own movie files in a completely new and immersive world. Choose from a range of exciting viewing settings, including home or multiscreen cinema – or even the surface of the moon!
VR Games
Take gaming to a completely new level with a fully immersive virtual reality experience. The Gear VR tracks your head motion and delivers images that will make you feel like you are actually inside your favourite game. Connect with your Samsung Gamepad or other Android gaming controllers for even more fun.
Oculus 360 Videos
The Official 360 Videos app from Oculus will transport you to wondrous landscapes both real and fantastic. Head off on a breathtaking helicopter ride, tour a superhero's lair, stop by a futuristic sports arena – and even take a trip back in time!
tech specs
Sensors
Sensors

Accelerometer, Gyro Sensor, Proximity Sensor
*Memory Size - User memory is less than the total memory due to storage of the operating system and software used to operate the device features. Actual user memory will vary depending on the mobile phone operator and may change after software upgrades are performed
*Features and specifications are subject to change without prior notification and may vary per country and Service provider, please confirm in store for details and futher specifications. Images are used for illustrative purposes only
SAR Information
SAR Information
NEWEST
MOST HELPFUL
HIGHEST RATING
LOWEST RATING