SM-V700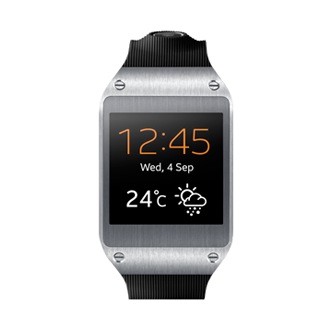 Design your life

Recycling Batteries Responsibly
The European Directive on Batteries and Accumulators aims to minimise the impact of batteries on the environment and encourage the recovery of the materials they contain. In the UK, regulations on the recycling of batteries and accumulators (rechargeable batteries) were Introduced in 2009. The Waste Batteries Regulations aim to significantly increase UK collection and recycling of used portable batteries from 3% in 2007 to 25% by 2012, rising to at least 45% in 2016.

The battery symbol on a product or on its packaging indicates that the product must not be disposed of with general household waste. Instead, it is the consumer's responsibility to dispose of their waste batteries at a designated collection point so that they can be recycled. The separate collection and recycling of batteries at the time of disposal will help to conserve natural resources and ensure that they are recycled in a manner that protects human health and the environment. A comprehensive list of battery recycling centres can be obtained from: www.recycle-more.co.uk

All Samsung products that are subject to the Batteries Directive are compliant with the UK battery and accumulator Requirements. In accordance with national law, SAMSUNG Electronics (UK) Ltd is a member of an approved batteries producer compliance scheme. This scheme collects, treats and disposes of batteries on Samsung's behalf.
Features
Now your ordinary daily task becomes extraordinary
Call
Calls are always within reach. Have you ever missed an important call because you couldn't hear or reach your phone? Not anymore. When you're wearing your Samsung Galaxy Gear, you can answer and make calls from your wrist. It's always conveniently at hand whenever you need it.
Smart Relay
Seamlessly linked with your phone When you receive a notification of a message on Galaxy Gear, simply picking up your Note 3 will automatically display the full message on the phone's larger display.
Memographer
Quick snapshots you'll keep forever. Catch a perfect moment before it passes. No need to waste time with your cameraphone. Just take a quick snapshot or short video with the Samsung Galaxy Gear - it's always ready on your wrist. Then you can share the memory instantly through social networks.
S Voice
Interact with voice or touch. The Galaxy Gear is designed to respond to your fingers or speech at all times. Sophisticated S Voice technology helps you in your busy on-the-go life by allowing you to create schedules and check new messages instantly. All you have to do is speak to your Gear. Commands: Call, Contact, Schedule, Task, Alarm, Clock, Timer, Application, Messages, Weather, Help
Voice Memo
Touchless voice memos. It's easy to make a memo with the Samsung Galaxy Gear. There's no need to type anything. You don't even have to take your phone out of your pocket or bag. Just tell the Galaxy Gear everything you want to remember and it will create a memo for you to read later.
tech specs
Memory
Memory

4GB Internal memory + 512MB (RAM)
Sensors
Sensors

Accelerometer / Gyro-sensor
Services and Applications
Additional Features

Smart Relay, S Voice, Memographer, Voice Memo, Auto Lock, Find My Device, Media Controller, Pedometer, Stopwatch, Timer, Safety Assistance
Audio and Video
Video Playback Format

Codec: H.264 / Format: MP4
Others
Microphone

2 Microphones (Noise Cancellation)
*Memory Size - User memory is less than the total memory due to storage of the operating system and software used to operate the device features. Actual user memory will vary depending on the mobile phone operator and may change after software upgrades are performed
*Features and specifications are subject to change without prior notification and may vary per country and Service provider, please confirm in store for details and futher specifications. Images are used for illustrative purposes only
SAR Information
SAR Information
NEWEST
MOST HELPFUL
HIGHEST RATING
LOWEST RATING