40" ME40A Display
ME40A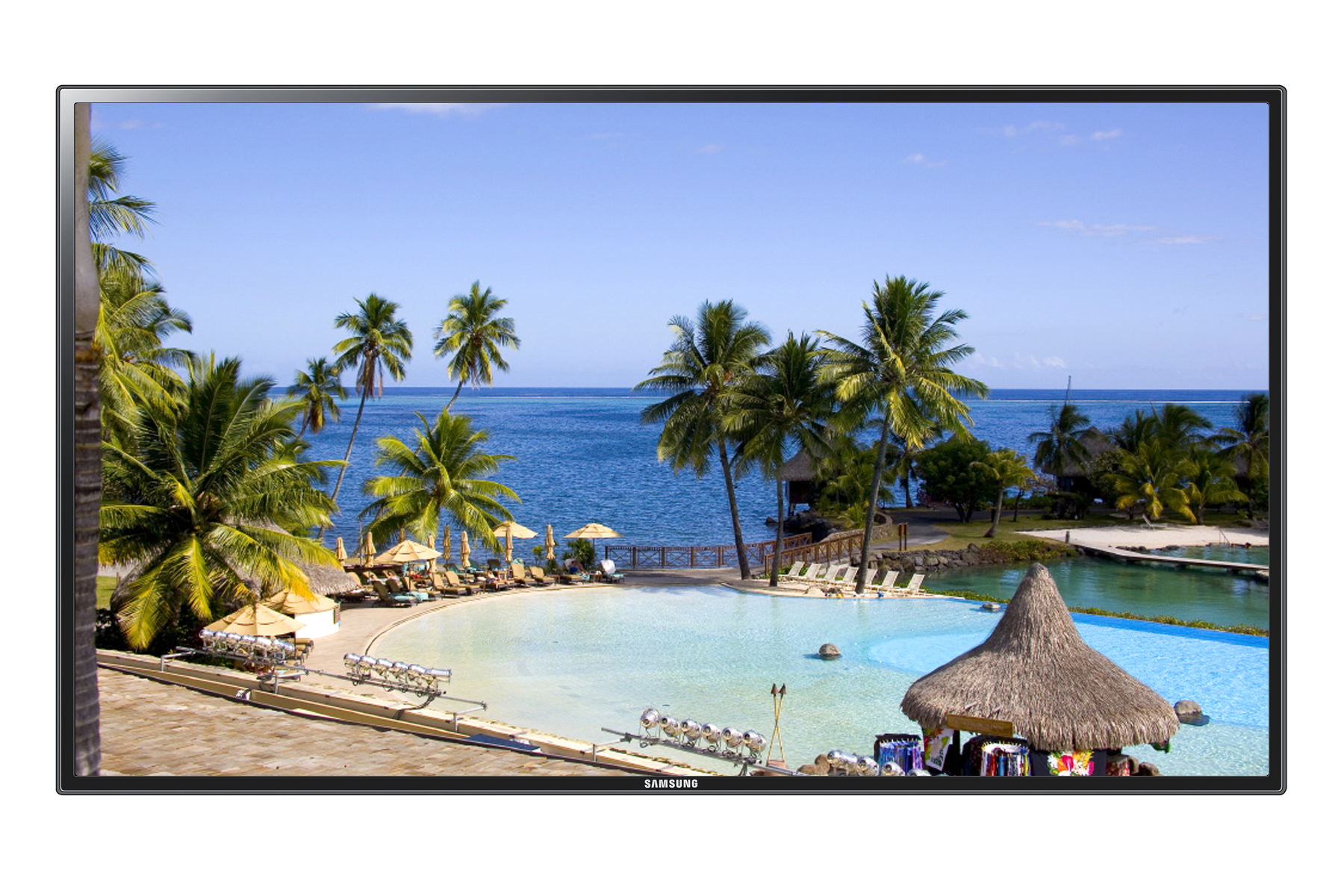 0

5

0

reviews
Recycling Batteries Responsibly
The European Directive on Batteries and Accumulators aims to minimise the impact of batteries on the environment and encourage the recovery of the materials they contain. In the UK, regulations on the recycling of batteries and accumulators (rechargeable batteries) were Introduced in 2009. The Waste Batteries Regulations aim to significantly increase UK collection and recycling of used portable batteries from 3% in 2007 to 25% by 2012, rising to at least 45% in 2016.

The battery symbol on a product or on its packaging indicates that the product must not be disposed of with general household waste. Instead, it is the consumer's responsibility to dispose of their waste batteries at a designated collection point so that they can be recycled. The separate collection and recycling of batteries at the time of dispo sal will help to conserve natural resources and ensure that they are recycled in a manner that protects human health and the environment. A comprehensive list of battery recycling centres can be obtained from: www.recycle-more.co.uk

All Samsung products that are subject to the Batteries Directive are compliant with the UK battery and accumulator Requirements. In accordance with national law, SAMSUNG Electronics (UK) Ltd is a member of an approved batteries producer compliance scheme. This scheme collects, treats and disposes of batteries on Samsung's behalf.
Features
Easy installation and slim depth
The Samsung LED LFD, which is lighter and slimmer than previous LFD models, offers simple and effective communication solutions for any modern business. With a quick and easy installation, setting up your business LFD can be achieved with minimal fuss. And you can forget the troublesome task of hanging your cumbersome LFD thanks to the new slim and lightweight design. It not only requires less support to hold it up, but can also be conveniently moved about with its easy-to-carry dimensions. The contemporary design will also add a touch of sophistication to the overall messaging.
Readability
Don't settle for a viewing experience that is hampered by unnecessary reflections and a poor contrast ratio. Samsung's new LFD offers a perfect viewing experience with its incomparable readability. The vibrant and rich images are created through the panel's ability to avoid diffused reflections from external light, such as sunlight, thus minimising glare. The result is a superb picture quality that is sharper and higher in contrast ratio, revealing deeper blacks and brighter colours. It is a dynamic visual experience that you've been waiting for.
Narrow bezel
Nothing shows sophistication like a display with a thin bezel. The Samsung LFD has gone one step further with a narrower bezel and will simply have audiences mesmerised by its contemporary look and feel. The larger display area will capture people's attention and will add weight to your message. With the popularity of flat screens, it is essential that your business has the right look, like the slimmer bezel.
Reduced heat
Optimise the conditions of your digital signage by reducing the amount of heat radiating through the actual display area. Conventional LFDs emit consistent amounts of heat across the breadth of the display, while the new Samsung LFD not only minimise it but centralise it around the sides of the screen. This proves helpful in creating a more enjoyable environment to be in, especially when working in close proximity to the displays, like at a business convention.
Internal Media Player On-Chip
Give your business every chance of success with access to the latest multimedia. The Samsung LFD is compatible with all the latest content, ensuring that your communication is both flexible and varied. With a Built-in On-Chip contents player, there is no longer any need to attach a PC or network connection to upload content, simply plug in your USB stick and you are ready to go. Everything from movies to PowerPoint and music tracks can be tailored to your exact needs.
tech specs
Panel
Pixel Pitch(mm)

0.46125 (H) x 0.15375 (V)

Viewing Angle (Horizontal/Vertical)
Connectivity
Input

RGB

Analog D-SUB, DVI-D, Display Port

Video

Component (CVBS Common), HDMI

Audio

External Control

RS232C (In / Out) thru Stereo Jack, RJ45
Mechanical Specification
Dimension

Set Dimension (WxHxD)

Package Dimension (WxHxD)

Weight

Set Weight

Package Weight

Media Player Option Type

Internal Player (Embedded H / W) / 800MHz (512KB, L2 Cache Size) Processor / 850MB (Excluding OS, F / W Usage) Storage / 1GByte DDR3 SDRAM (667MHz Clock) System Memory / Video Memory Shared with System Memory
General Feature
Key

Slim & Light LFD with Built-in MagicInfo Lite

Special

Built in MagicInfo Lite, Built in Speaker (10W + 10W), Plug and Play (thru USB), Narrow bezel, Slim depth(29.9, mm)
Power
Power Supply

AC 100 - 240V ~ (+ / - 10%), 50 / 60Hz

Power Consumption

Off Mode

On Mode
Accessory
Included

Quick Setup Guide, Warranty Card, Application CD, D-Sub cable, Power Cord, Remote Controller, Batteries

Optional

Mount

Specialty

Stand
Certification
EMC

FCC (USA) FCC Part 15, Subpart B class ACE (Europe) EN55022, EN55024VCCI (Japan) V-3 (CISPR22) KCC (Korea) :KN22, KN24BSMI (Taiwan) : CNS13438 (CISPR22) C-Tick (Australia) : AS / NZS3548 (CISPR22) CCC (China) :GB 9254-2008, GB 17625.1-2003

Safety

cUL (USA + Canada) : UL60065 TUV (Germany) : EN60065CB (Europe) : IEC60065 / EN60065EK (Korea) : K60065 CCC (China) : GB8898PSB (Singapore ) : IEC60065 GOST (Russia ) : IEC60065, EN55022 SIQ (Slovenia ) : IEC60065, EN55022 PCBC (Poland ) : IEC60065, EN55022 NOM (Mexico ) : NOM-001-SCFI-1993IRAM (Argentina ) : IRAMSASO (Saudi Arabia ) : IEC60065
REVIEWS
(0)
Owners Overall Ratings
Your opinions about this product can be helpful to us and to anyone thinking about buying one.
Support
Some files may not be available from phones and tablets. Access this page from your desktop computer to be able to download all files.In order to read a PDF file, you must have Adobe Acrobat reader installed on your computer. You can download it at the Adobe website.Download Adobe Acrobat ReaderGoIn order to read DjVu files, you must have the DjVu viewer installed on your computer. Click this banner and install the viewer.Download Djvu ViewerGo
Have a question or need product support? Go to our support sectionGo
NEWEST
MOST HELPFUL
HIGHEST RATING
LOWEST RATING