WIS12ABGNX Wireless Lan Adapter
WIS12ABGNX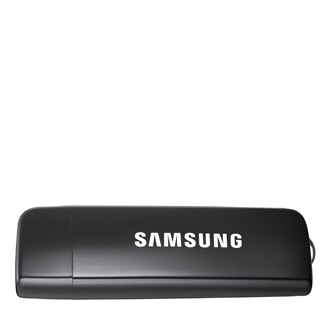 4

5

1

reviews
Recycling Batteries Responsibly
The European Directive on Batteries and Accumulators aims to minimise the impact of batteries on the environment and encourage the recovery of the materials they contain. In the UK, regulations on the recycling of batteries and accumulators (rechargeable batteries) were Introduced in 2009. The Waste Batteries Regulations aim to significantly increase UK collection and recycling of used portable batteries from 3% in 2007 to 25% by 2012, rising to at least 45% in 2016.

The battery symbol on a product or on its packaging indicates that the product must not be disposed of with general household waste. Instead, it is the consumer's responsibility to dispose of their waste batteries at a designated collection point so that they can be recycled. The separate collection and recycling of batteries at the time of dispo sal will help to conserve natural resources and ensure that they are recycled in a manner that protects human health and the environment. A comprehensive list of battery recycling centres can be obtained from: www.recycle-more.co.uk

All Samsung products that are subject to the Batteries Directive are compliant with the UK battery and accumulator Requirements. In accordance with national law, SAMSUNG Electronics (UK) Ltd is a member of an approved batteries producer compliance scheme. This scheme collects, treats and disposes of batteries on Samsung's behalf.
WIS12ABGNX Wireless Lan Adapter
Features
WIS12ABGNX Wireless Lan Adapter
Enjoy a greater wireless connection
Expand your wireless range and signal by connecting the dongle to your Smart TV. The Samsung wireless dongle is the easiest way to connect to not only the internet but also your DLNA-certified multimedia devices. It keeps your home entertainment system connected with simple controls and doesn't require other software. And to increase the wireless range and strengthen the signal, connect the dongle to the Smart TV with the included extension cable. Make the jump to easier connectivity that gives you more.
Transform to smarter TV connectivity
Use the LAN adapter to wirelessly access content for your Smart TV from the internet or from your digital camera, mobile phone, Note PC or other DLNA-certified multimedia devices. It communicates with your Smart Hub and links instantly with all elements of your Samsung home-entertainment system, giving you complete and easy control. Supported by the latest wireless LAN protocols - 802.11n, 802.11a, 802.11b and 802.11g, as well as DLNA 1.5 – easily access and connect to Samsung's AllShare™ and directly stream content from devices to your TV.
tech specs
Output Power
IEEE 802.11b

17dBm at 11, 5.5, 2, and 1Mbps

IEEE 802.11n (2.4GHz)

14dBm (20MHz) / 12dBm (40MHz)

IEEE 802.11n (5GHz)

11dBm (20MHz) / 9dBm (40MHz)
Compatibility
BD Player

2010 C5*** series2011 D53** ~ D55**BD E5500

HES

2010 C5*** series2011 D51** ~ D53** (D5000 ~ D55**, D7000 are only supported in Europe) 2012 E4200, 4500

LCD TV

2010 C550 and above2011 D530 and above

LED TV

2010 C5000 and above2011 D5000 ~ D64**2012 EH 4500, EH 5300, EH 5400, ES 5500, ES 5700

Plasma TV

2010 C550 and above (C540 is only supported in North America) 2011 D550 ~ D64**2012 E 490, 550 (Korea, Europe & CIS)
Frequency Range
Frequency Range

2.412 ~ 2.4835GHz / 5.15 ~ 5.85GHz
Security
Security

64 / 128bit WEP, WPA / WPA2, 802 1x, WPS
Data Rate
IEEE 802.11a/g

54, 48, 36, 24, 18, 12, 9 and 6Mbps

IEEE 802.11n

up to 300Mbps (40MHz / spatial streams: 2)
Sensitivity
IEEE 802.11n

-68dBm (20MHz) / -65dBm (40MHz)
Ideal For Streaming HD Video
IEEE 802.11a/b/g/n(2.4GHz)
Ideal For Streaming SD Video
REVIEWS
(0)
Owners Overall Ratings
Your opinions about this product can be helpful to us and to anyone thinking about buying one.
NEWEST
MOST HELPFUL
HIGHEST RATING
LOWEST RATING