MM-DA25T
MM-DA25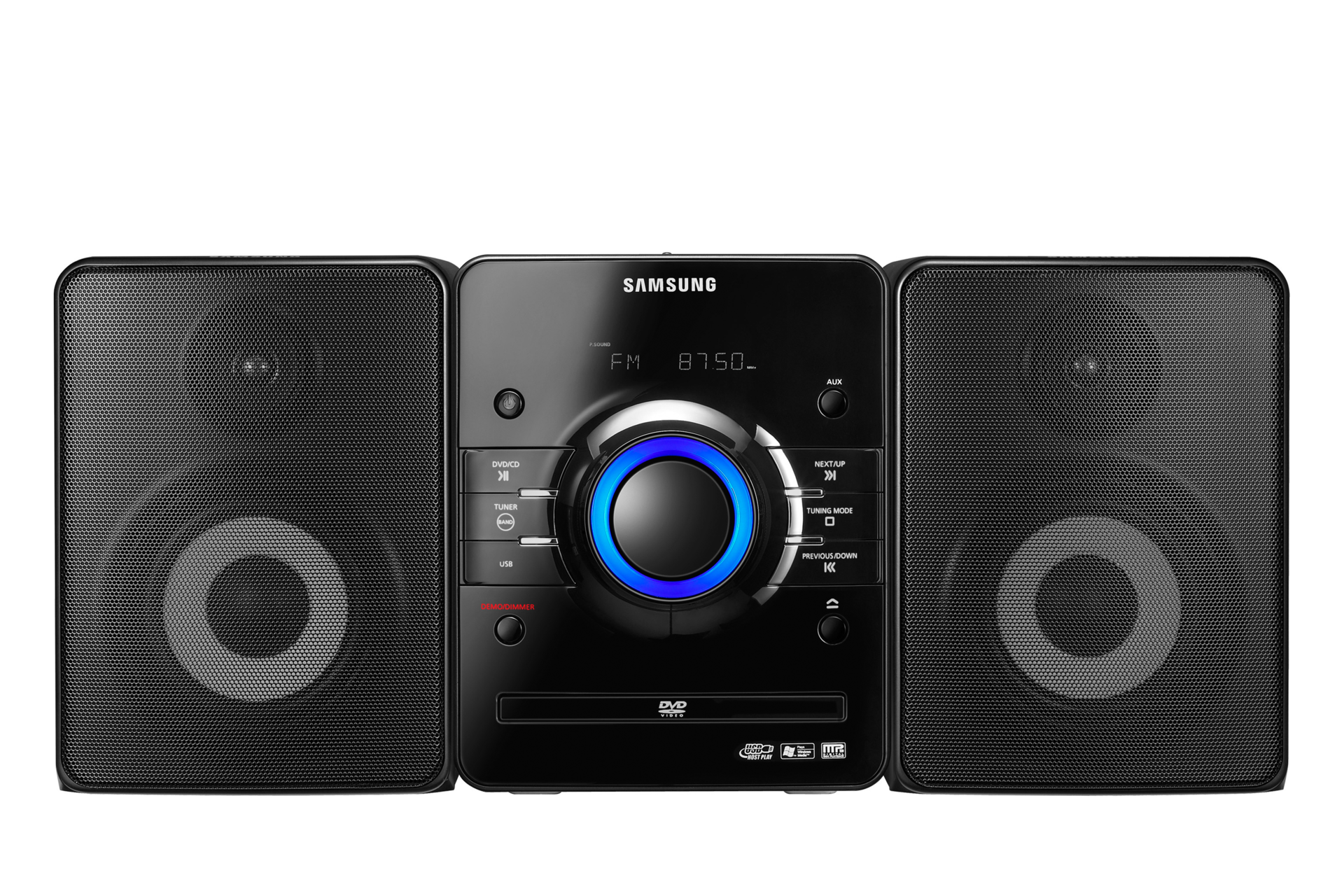 With its compact design, MM-DA25T is a Micro HiFi that offers DVD playback and great sound quality.
Recycling Batteries Responsibly
The European Directive on Batteries and Accumulators aims to minimise the impact of batteries on the environment and encourage the recovery of the materials they contain. In the UK, regulations on the recycling of batteries and accumulators (rechargeable batteries) were Introduced in 2009. The Waste Batteries Regulations aim to significantly increase UK collection and recycling of used portable batteries from 3% in 2007 to 25% by 2012, rising to at least 45% in 2016.

The battery symbol on a product or on its packaging indicates that the product must not be disposed of with general household waste. Instead, it is the consumer's responsibility to dispose of their waste batteries at a designated collection point so that they can be recycled. The separate collection and recycling of batteries at the time of disposal will help to conserve natural resources and ensure that they are recycled in a manner that protects human health and the environment. A comprehensive list of battery recycling centres can be obtained from: www.recycle-more.co.uk

All Samsung products that are subject to the Batteries Directive are compliant with the UK battery and accumulator Requirements. In accordance with national law, SAMSUNG Electronics (UK) Ltd is a member of an approved batteries producer compliance scheme. This scheme collects, treats and disposes of batteries on Samsung's behalf.
Features
best entertainment solution for your room
CD Ripping
CD Ripping is a powerful yet easy to use function that allows you to extract audio tracks directly from your music CDs. Just insert your CD and push the CD Ripping button.
stylish high gloss black
The colour 'BLACK' has long been associated with such words as elegance, power and sophistication. SAMSUNG has used this colour trend since 2006 and has carried this momentum into 2008, providing consumers with the ultimate in stylish entertainment devices. With features like HD picture quality, rich sound and sleek design, SAMSUNG's new AV products bring it all together for you.
USB host
The USB host feature allows direct playback of music, pictures and video from USB devices to your SAMSUNG digital component. With USB host you no longer need to move contents to a PC and burn them onto a CD or DVD before playback. Simply plug-in your digital camera, MP3 player or other USB devices to your SAMSUNG digital component and enjoy the contents immediately.
portable audio in
SAMSUNG's 'portable audio in' allows you to easily connect with devices such as MP3P, MD, Walkman and many others to play your contents. It is conveniently positioned on the front panel for ease of use.
tech specs
AMP
Power Surround XT/Power Surround/Sound
Dimension&Weight
Set Net Dimension (WxHxD)

Set

Front Speaker Net Dimension (1-Piece) (WxHxD)

Front Speaker(1-Piece)

Set Package Dimension (WxHxD)

Set

Front Speaker Package Dimension (WxHxD)

Front Speaker

Speaker Net Weight

Speaker

1-Packing Dimension (WxHxD)
NEWEST
MOST HELPFUL
HIGHEST RATING
LOWEST RATING