LA22B650T6
LA22B650T6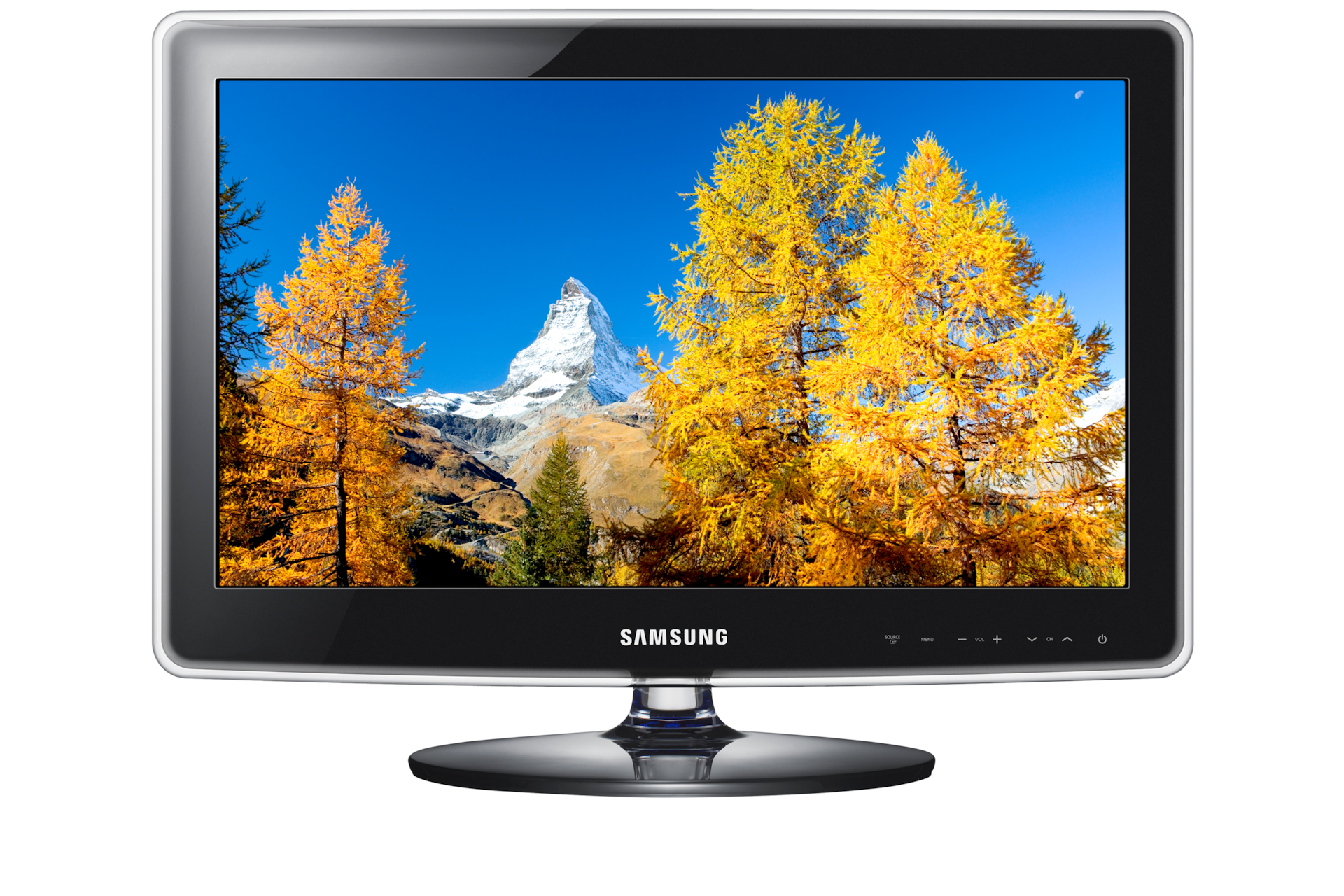 The ethereal nature of the new 2009 Samsung LCD TV SERIES 6 turns entertainment into a magical experience. With wireless technology and Full HD picture purity, it inspires the imagination.
Recycling Batteries Responsibly
The European Directive on Batteries and Accumulators aims to minimise the impact of batteries on the environment and encourage the recovery of the materials they contain. In the UK, regulations on the recycling of batteries and accumulators (rechargeable batteries) were Introduced in 2009. The Waste Batteries Regulations aim to significantly increase UK collection and recycling of used portable batteries from 3% in 2007 to 25% by 2012, rising to at least 45% in 2016.

The battery symbol on a product or on its packaging indicates that the product must not be disposed of with general household waste. Instead, it is the consumer's responsibility to dispose of their waste batteries at a designated collection point so that they can be recycled. The separate collection and recycling of batteries at the time of disposal will help to conserve natural resources and ensure that they are recycled in a manner that protects human health and the environment. A comprehensive list of battery recycling centres can be obtained from: www.recycle-more.co.uk

All Samsung products that are subject to the Batteries Directive are compliant with the UK battery and accumulator Requirements. In accordance with national law, SAMSUNG Electronics (UK) Ltd is a member of an approved batteries producer compliance scheme. This scheme collects, treats and disposes of batteries on Samsung's behalf.
Features
the essence of beauty 22" LCD TV
Crystal TV
Samsung Crystal TV refers to subtle changes in the product's design. The beauty of nature lies in its ever-changing form, colour, and light. New materials offer a never-seen-before TV that captures the essence of natural beauty through natural light, styles, and tones which constantly appear to change with the viewing angle. Samsung Crystal TV bezel is not made up solely of one colour pigment, it is a sophisticated combination of multiple colours which produces a seamless, natural gradation.
Wide Colour Enhancer 2
Capturing nature is the goal of an artist. We've achieved it as well with our Wide Colour Enhancer. Our unique 3D colour stretching technology saturates each pixel until it achieves the true colour and luminescence intended by nature. So every colour on the RGB spectrum is brought to life. It is a work of art.
high contrast
Our High Contrast feature captures the true depths of colour and detail by intuitively adjusting the brightness of each frame. Enjoy the incredibly vibrant full range of colour. With High Contrast, TV is finally taken out of the dark ages.
HDMI
Customers prefer HDMI to it's superior picture delivery and simplified cable solution.
tech specs
Power
Power Consumption (Stand-by)
NEWEST
MOST HELPFUL
HIGHEST RATING
LOWEST RATING