LA46B610A5R
LA46B610A5R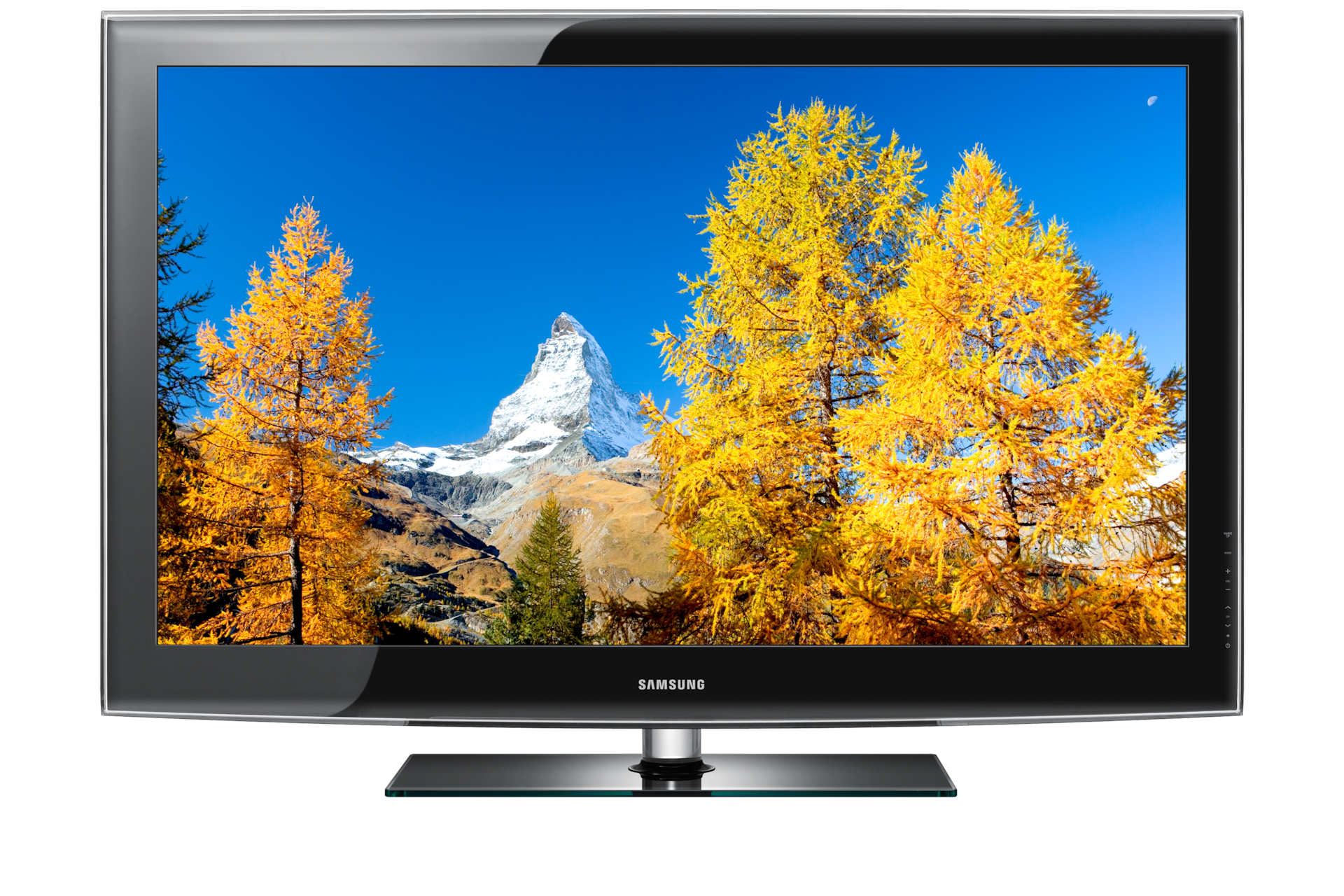 The ethereal nature of the new 2009 Samsung LCD TV SERIES 6 turns entertainment into a magical experience. Using inspired technology to create innovative features and enhanced energy efficiency, they provide entertainment for life.
Recycling Batteries Responsibly
The European Directive on Batteries and Accumulators aims to minimise the impact of batteries on the environment and encourage the recovery of the materials they contain. In the UK, regulations on the recycling of batteries and accumulators (rechargeable batteries) were Introduced in 2009. The Waste Batteries Regulations aim to significantly increase UK collection and recycling of used portable batteries from 3% in 2007 to 25% by 2012, rising to at least 45% in 2016.

The battery symbol on a product or on its packaging indicates that the product must not be disposed of with general household waste. Instead, it is the consumer's responsibility to dispose of their waste batteries at a designated collection point so that they can be recycled. The separate collection and recycling of batteries at the time of disposal will help to conserve natural resources and ensure that they are recycled in a manner that protects human health and the environment. A comprehensive list of battery recycling centres can be obtained from: www.recycle-more.co.uk

All Samsung products that are subject to the Batteries Directive are compliant with the UK battery and accumulator Requirements. In accordance with national law, SAMSUNG Electronics (UK) Ltd is a member of an approved batteries producer compliance scheme. This scheme collects, treats and disposes of batteries on Samsung's behalf.
Features
Crystal Design
Samsung Crystal TV refers to subtle changes in the product's design. The beauty of nature lies in its ever-changing form, colour, and light. New materials offer a never-seen-before TV that captures the essence of natural beauty through natural light, styles, and tones which constantly appear to change with the viewing angle. Samsung Crystal TV bezel is not made up solely of one colour pigment; it is a sophisticated combination of multiple colours which produces a seamless, natural gradation.
Full HD 1080p technology
Anyone can say they have the clearest picture. But only Full HD 1080p has twice the detail and twice the resolution of regular HDTV. It delivers dazzlingly, rich colour and vivid details. And even corrects the errors from standard definition content. It's definitely not your father's HD.
DNIe+
Samsung's proprietary picture quality enhancing engine. DNIe+ Engine technology performs to optimise overall picture qualities.
Wide Colour Enhancer 2
Capturing nature is the goal of an artist. We've achieved it as well with our Wide Colour Enhancer. Our unique 3D colour stretching technology saturates each pixel until it achieves the true colour and luminescence intended by nature. So every colour on the RGB spectrum is brought to life. It is a work of art.
100Hz Motion Plus
By inserting interpolation frames between TV frames and displaying 100Hz, animation blur is reduced More natural & smoother animation is adjusted by intelligently calculating motion movements.
4 High definition connections
With 4 HDMI (High Definition Multimedia Interface) inputs, Samsung LCD TVs are equipped to become high-speed, multimedia hubs. Able to connect up to 4 AV devices simultaneously, they enable the creation of a seamless cinematic environment.
Anynet+
Anynet+ allows you to create a comprehensive network of connected audio and video digital devices that can be controlled by a single remote control. Simply connect all components via HDMI cables and enjoy one-touch operation of your home entertainment network.
Ultra Contrast
Ultra Contrast expands the depth of colour and detail by intuitively adjusting the brightness of the LCD backlight to provide an optimised image. Pure black, pristine white and vibrant shades of every tone in-between bring enhanced reality to the screen.
Enhanced energy efficiency
In these times of economic and environmental uncertainty, you can be sure that Samsung LCD TVs will save you energy and money for years to come. With dramatically lowered power consumption their lifetime is extended, allowing you to enjoy exquisite entertainment that doesn't cost the earth.
Swivel stand
A round swivel stand allows for the best possible viewing from any angle.
SRS TruSurround HD Digital
The SRS TruSurround HD Digital system provides a superior sonic presence. Hidden in the chassis of the TV, the speakers add powerful multi-directional sound to your viewing experience, creating an audio environment that is ideally suited for Movies, Sports, and Games.
Down Firing Speakers
Better design & deeper sound creation. With Samsung's Down-Firing Speakers, now you can fill your room with deeper and clearer sound levels.
tech specs
Power
Operation power consumption

Power Consumption (Stand-by)
NEWEST
MOST HELPFUL
HIGHEST RATING
LOWEST RATING