LA52B750U1R
LA52B750U1R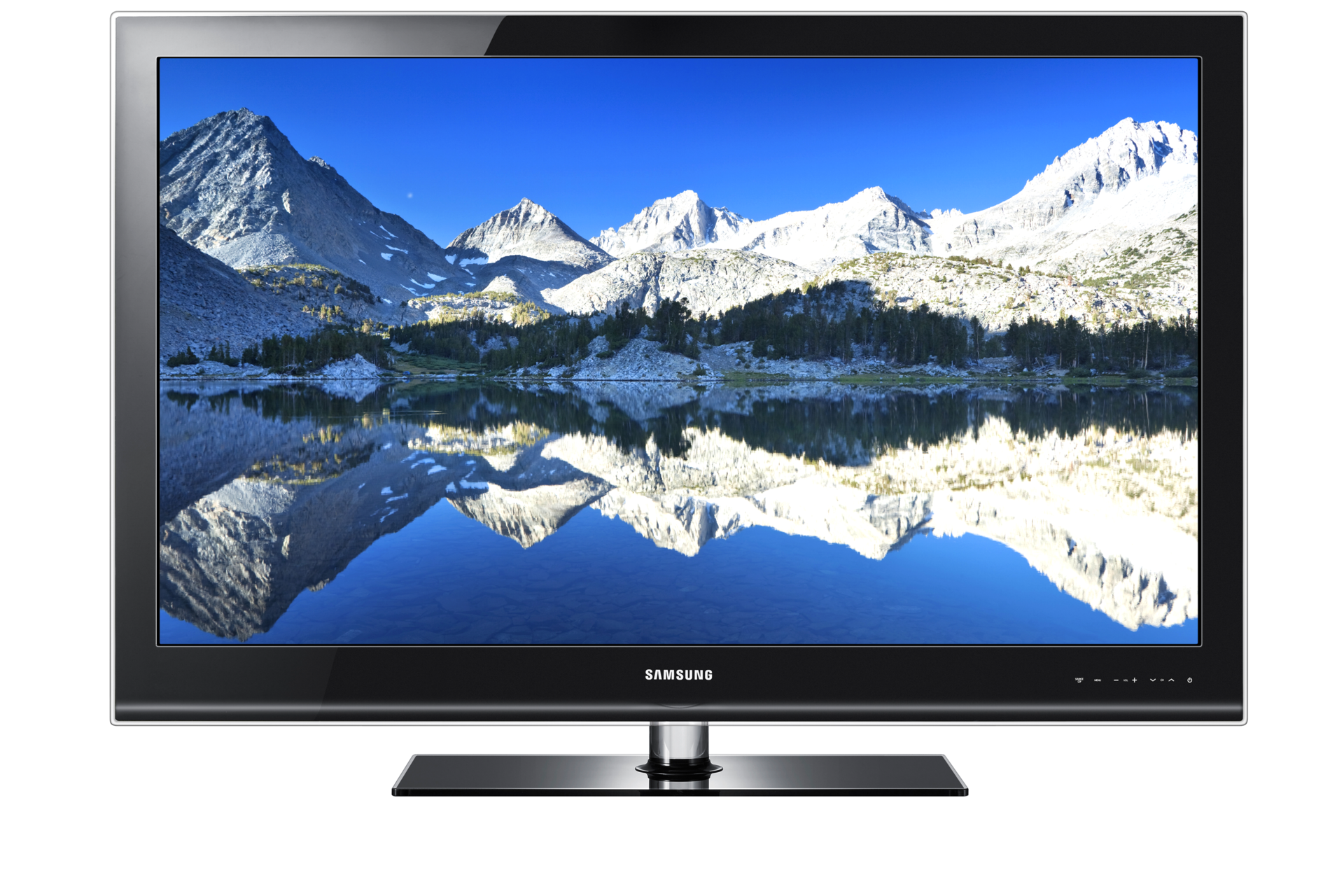 The unsurpassed picture quality of the Samsung LCD TV SERIES 7 is created by a state-of-the-art technology that redefines the viewing experience. Precision Full HD images are presented with crystal clarity and dynamic detail on its superior screen.
Recycling Batteries Responsibly
The European Directive on Batteries and Accumulators aims to minimise the impact of batteries on the environment and encourage the recovery of the materials they contain. In the UK, regulations on the recycling of batteries and accumulators (rechargeable batteries) were Introduced in 2009. The Waste Batteries Regulations aim to significantly increase UK collection and recycling of used portable batteries from 3% in 2007 to 25% by 2012, rising to at least 45% in 2016.

The battery symbol on a product or on its packaging indicates that the product must not be disposed of with general household waste. Instead, it is the consumer's responsibility to dispose of their waste batteries at a designated collection point so that they can be recycled. The separate collection and recycling of batteries at the time of disposal will help to conserve natural resources and ensure that they are recycled in a manner that protects human health and the environment. A comprehensive list of battery recycling centres can be obtained from: www.recycle-more.co.uk

All Samsung products that are subject to the Batteries Directive are compliant with the UK battery and accumulator Requirements. In accordance with national law, SAMSUNG Electronics (UK) Ltd is a member of an approved batteries producer compliance scheme. This scheme collects, treats and disposes of batteries on Samsung's behalf.
Features
welcome to entertainment heaven
Samsung Crystal FHD Engine
Crystal clear images are achieved by the Samsung Crystal Full HD Engine. By unifying all of the TVs advanced imaging technologies, the Samsung Crystal Full HD Engine optimises performance, enhances all aspects of the image, and provides a more pure Full HD picture than has ever been seen before.
200Hz Motion Plus
200Hz Motion Plus technology provides the incredibly fluid fast moving images. Smooth and sharp, even at searing speeds, sports, movies, and games are presented with a perfection that redefines reality.
Full HD 1080p technology
Its resolution (1920 x 1080) is enhanced two times to that of HD TV (1366 x 768), due to 1.5 times more scanning lines than conventional HD TVs.
100Hz Motion Plus
The technology enables 650 Series to display motions in a more fluid way without any blurring. The result of this motion technology is no blur in fast moving scenes and clearer scrolling text. In addition, when you watch movies, the image juddering noticed in the past will diminish.
Ultra Clear Panel
Images are always displayed with complete clarity and dramatic depth of detail thanks to the Ultra Clear Panel. Absorbing ambient light, the Ultra Clear Panel eliminates reflection, boosts contrast ratio, and creates a comfortable environment for the eyes.
Ultra Contrast
Ultra Contrast expands the depth of colour and detail by intuitively adjusting the brightness of the LCD backlight to provide an optimised image. Pure black, pristine white, and vibrant shades of every tone in-between bring enhanced reality to the screen.
Wide Colour Enhancer 3
Providing complete colour gamut coverage, lengthened luminance, and expanded colour expression, Wide Colour Enhancer 3 covers the entire RGB spectrum, saturating images with rich natural colours that are pure and precise.
DLNA
The DLNA feature effortlessly streams PC content to the TV, enabling all multimedia files stored on one or more PCs to be played directly through multiple Samsung Plasma TVs, giving you the choice of how and where you want to be entertained.
USB2.0 Movie – USB Multimedia Player
The USB 2.0 Movie feature provides an expansive entertainment environment. Simply connect any portable digital media device to the TV via the USB 2.0 input and watch your movies, photos, and music come to life on the big screen.
Content Library Flash
The exciting Content Library feature gives you 4 categories of embedded entertainment to enjoy. Gallery, Wellness, Cooking, and Children genres are preloaded with content that can be added to via web downloads.
4 HDMI
Three High Definition Multimedia Interface™ (HDMI) connections make your TV a multimedia centrepiece. Connect HD digital devices like disc players, game consoles, and satellite dish components into the 2 rear connections and use the side-mounted input for cameras, camcorders, and laptops. HDMI is the best performing interface for displaying an HD source on an HDTV.
BD Wise
The BD Wise feature creates an optimised environment for the viewing of DVDs by unifying all connected Samsung A / V products so that they perform in harmony to provide the very highest quality picture and sound at all times.
Anynet+ (HDMI-CEC)
Anynet+ allows you to create a comprehensive network of connected audio and video digital devices that can be controlled by a single remote control. Simply connect all components via HDMI cables and enjoy one-touch operation of your home entertainment network.
tech specs
Audio
Sound Effect system

SRS Trusurround HD & Dolby Digital Plus
Power
Power Consumption (Stand-by)
NEWEST
MOST HELPFUL
HIGHEST RATING
LOWEST RATING