How Do I Enable Or Disable Sync?
How Do I Enable Or Disable Sync?
Last Update Date :
Apr 20. 2018
Enable and Disable Sync
Sync is an integral feature of Chrome that stores your settings, bookmarks, and open tabs to the cloud. With Sync enabled, you can sit down at any computer that has the Chrome browser installed or any Chrome OS device and instantly have a familiar environment.
IMPORTANT:
Disabling Sync removes one of the major benefits of Chrome OS. While removing the feature will not prevent you from using your Chromebook, any installed extensions, bookmarks, themes, or open tabs will not be backed up if your account is deleted or your Chromebook is lost/destroyed.
Sync is enabled by default. To disable this feature:
1. Login to the account on which you wish to disable Sync.
2. Click on the taskbar in the lower right corner and select Settings.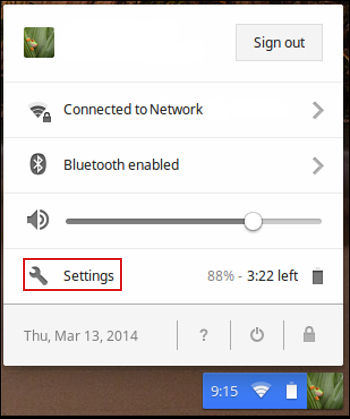 3. Click 'Advanced sync settings...' under Users.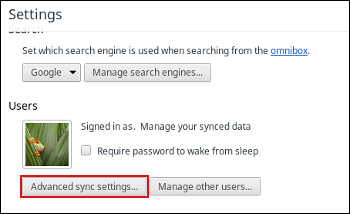 4. Click on Sync everything and select Choose what to sync.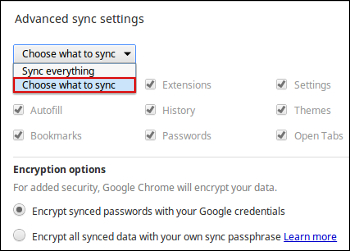 5. Click the box next to any of the items you wish to stop syncing.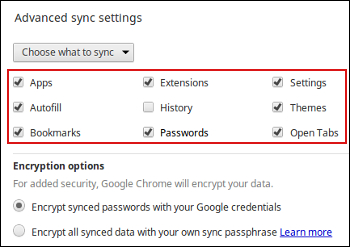 6. Click OK.
Not finding what you're looking for? We're here to help.
Phone
East Africa
Kenya 0800 545 545
Tanzania 0800 780089
Sudan 1969
Uganda 0800 300 300
DRC 499 999
Rwanda 9999
West Africa
Burundi 200
Nigeria 0800 726 7864
Ghana 0800 100077
Senegal 80000-0077
Ivory Coast 8000-0077
Cameroon 67095 0077
South Africa
South Africa 0860 726 7864
Mozambique 847267864
Zambia 0211 350 370 / 3434
Namibia 08 197 267 864
Angola 917 267 864
Mauritius 800 2550
Reunion 02625088 80
Zimbabwe 0808 0204
* For any printer related enquiries please visit the HP website .
Contact Us