What is Scrapbooker on the Galaxy Note 3 ?
Last Update date : 2017.01.24
Scrapbooker allows you to save content easily. Collect your favorite images, with related text and URLs, and save them in one place using Scrapbook.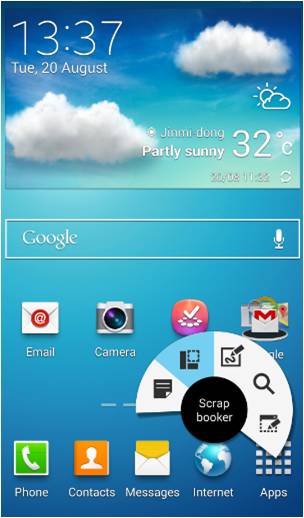 When hovering your pen anywhere on the screen , press the pen button and select the Scrapbooker.
To save from Scrapbooker in Scrapbook → After you draw a shape with the S Pen, scraped rectangle part is saved in Scrapbook application.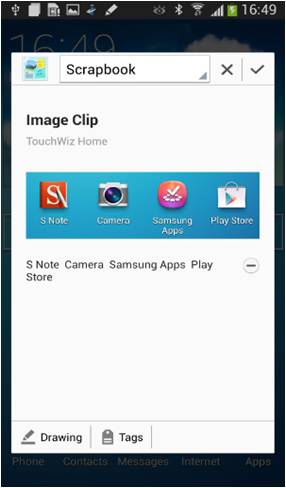 To save from easy clip in Scrapbook → After you draw a closed shape with the S Pen while holding down the pen button, easy clip will be enabled. Clipped images are enable to attach , Share or save through various apps.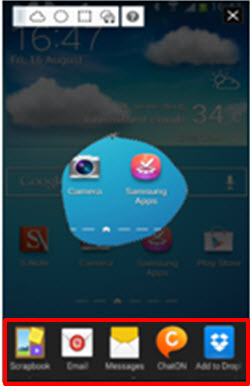 Contents Satisfaction Survey
Q1. Is this content helpful?
Q2. How satisfied were you with this content?
Q3. Tell us what you think. What could we have done to answer your question better?
If you have additional questions or require further assistance, please chat with our experienced technical team online. Live Chat
※ Our operation hours are 10:00 am to 8:00 pm from Monday to Friday.