Deleting Apps in the Samsung Apps Panel
To delete apps you have downloaded, follow the steps below.
NOTE
:
• Recommended Apps cannot be deleted.
• Most apps located under My Apps can be deleted.
1. Press the
Smart Hub
button on the remote.

2. Use the navigation pad to select the
Samsung Apps
Panel.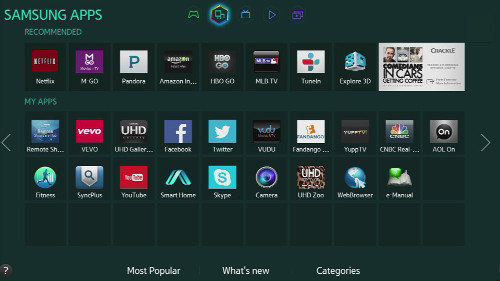 3. Using the navigation pad on your remote to highlight the
app
you want to delete.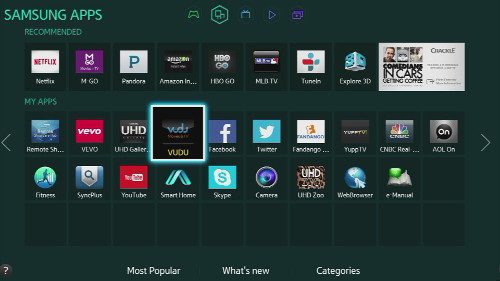 4. Press and hold the
Center
of the navigation pad until the app details menu appears.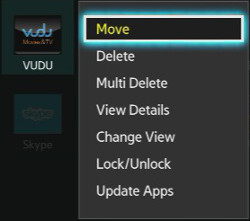 NOTE
: If you do not have the delete option the app came preinstalled on the TV and cannot be deleted.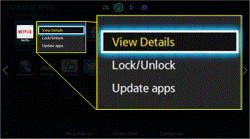 5. Use the navigation pad to select
Delete
to delete one app or
Multi Delete
for multiple apps.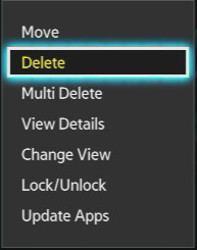 NOTE
: Multi Delete allows you to select multiple apps and then deletes all of the selected apps.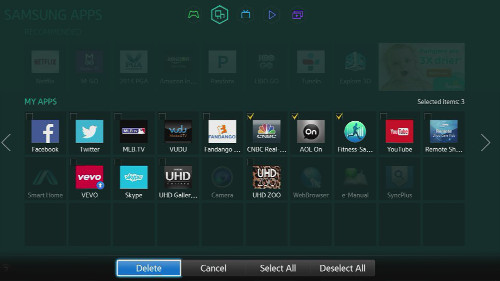 6. A pop up appears to confirm the selection to delete the app. Select
Yes
to continue.

7. The app is removed from the Samsung Apps panel.
Contents Satisfaction Survey
Q1. Is this content helpful?
Q2. How satisfied were you with this content?
Q3. Tell us what you think. What could we have done to answer your question better?
If you have additional questions or require further assistance, please chat with our experienced technical team online. Live Chat
※ Our operation hours are 10:00 am to 8:00 pm from Monday to Friday.