Setup: The Computer Image Is Cropped / Bigger / Cut Off On The TV Screen
Last Update date : 2017.02.15
Incorrect Screen Size on TV
A common complaint when connecting a computer to the TV is the screen size is not correct or that image is cropped. This is caused because the TV's scaling is set for standard HDMI input. To resolve these image issue you simply need to rename the input PC or PC DVI. Once renamed the TV will adjust the scaling of the input. For instructions on how to edit the source name see your user manual or the How-to guide we have prepared doing this.
Task Bar On Un-named HDMI input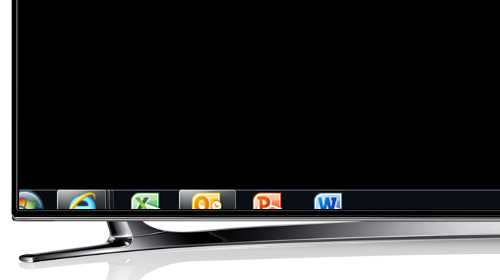 Task Bar On Renamed (DVI PC) HDMI input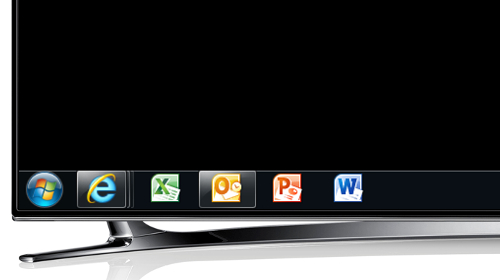 Contents Satisfaction Survey
Q1. Is this content helpful?
Q2. How satisfied were you with this content?
Q3. Tell us what you think. What could we have done to answer your question better?
If you have additional questions or require further assistance, please chat with our experienced technical team online. Live Chat
※ Our operation hours are 10:00 am to 8:00 pm from Monday to Friday.