How Do I Transfer Movies To A Mac ?
Last Update date : 2017.02.15
Transferring Movies To A Mac
Follow the steps below to learn how to transfer your previously recorded videos to iMovie:
1. Open iMovie.
2. Power on your camcorder, and then plug your camcorder into your Macintosh computer using the USB cable provided with your camcorder.
3. A popup will appear in iMovie. Select the video you would like to import or if you would like to import all your videos, select import all.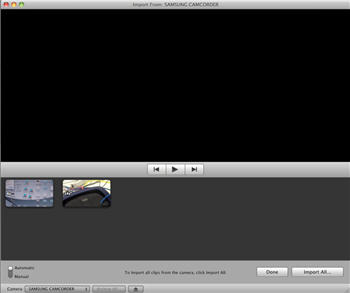 4. Select the location where you would like to save your videos and if you would like to add it to an existing event or create a new event. After choosing these options click import.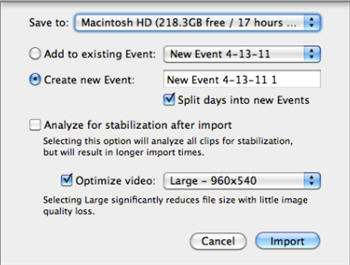 5. Your movie(s) will begin importing to iMovie. After the import is complete you will receive a pop up.

6. Now your video(s) are ready to be edited and viewed using iMovie.
Contents Satisfaction Survey
Q1. Is this content helpful?
Q2. How satisfied were you with this content?
Q3. Tell us what you think. What could we have done to answer your question better?
If you have additional questions or require further assistance, please chat with our experienced technical team online. Live Chat
※ Our operation hours are 10:00 am to 8:00 pm from Monday to Friday.