The Edge screen lights up when you receive a call or notification
while the device's screen is facing downwards.
1. On the Apps screen, tap Settings.
2. Scroll down to Edge screen menu and tap Edge screen.
3. Tap Edge lighting and tap the switch to activate it.
Edge screen lights up when you receive calls or notifications while
the device is turned over. If People edge feature is also enabled, the color of the
indicator will depend on you're my people settings.
4. To activate the People edge, return to back screen from current.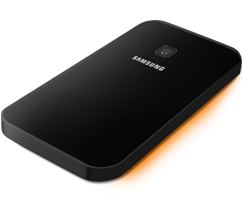 Contents Satisfaction Survey
Q1. Is this content helpful?
Q2. How satisfied were you with this content?
Q3. Tell us what you think. What could we have done to answer your question better?
If you have additional questions or require further assistance, please chat with our experienced technical team online. Live Chat
※ Our operation hours are 10:00 am to 8:00 pm from Monday to Friday.