To use Slow motion mode, follow the steps below:
1. Using Slow motion mode, Record a video for viewing it in slow motion.
You can specify sections of your videos to be played in slow motion.
To take picture by Slow motion mode, On the preview screen of rear camera state, tap MODE.
2. Tap Slow motion.
3. Tap Recording button to start recording.
4. When you are finished recording, tap Stop button to stop.
5. To view or edit photos taken by Slow motion directly, on the preview screen,
tap the preview thumbnail.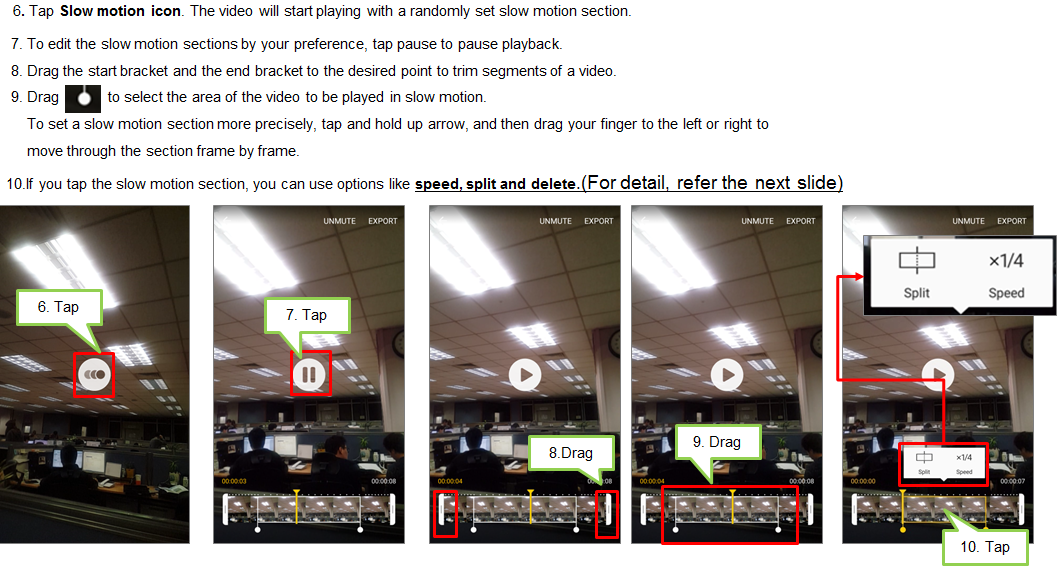 10. (Cont.)Tap the slow motion section and use the following options:
• Speed : Change the playback speed of the selected section.
• Split : Divide the section into two parts.
• Delete : Delete the section.
11. If editing is completed, tap EXPORT to save the video.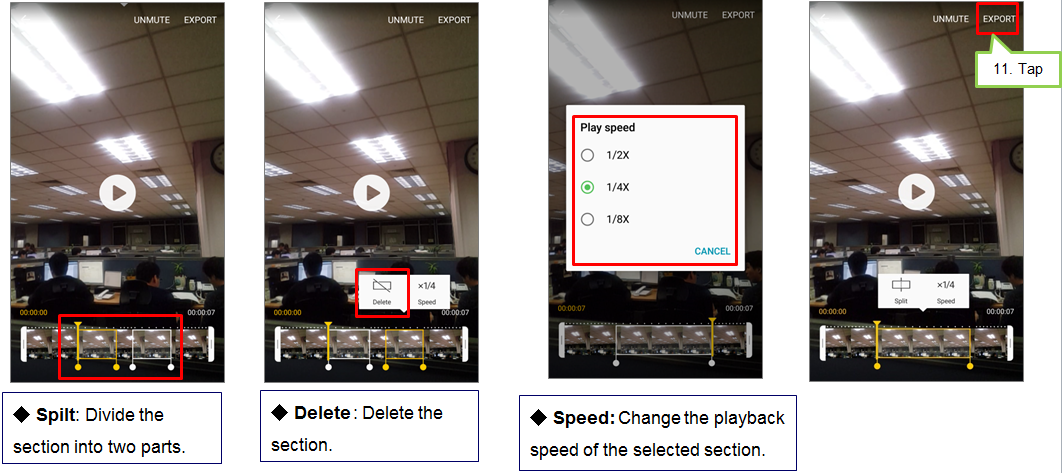 If you have additional questions or require further assistance, please chat with our experienced technical team online. Live Chat
※ Our operation hours are 10:00 am to 8:00 pm from Monday to Friday.