How to take pictures by Fast Motion mode on the Galaxy S6/S6 Edge ?
To use Fast motion mode, follow the steps below:
1. Using Fast motion mode, Record a video for viewing it in fast motion.
You specify sections of your videos to be played in fast motion.
To take picture by Fast motion mode, On the preview screen of rear camera state, tap MODE.
2. Tap Fast motion.
3. Tap Recording button to start recording.
4. When you are finished recording, tap Stop button to stop.
5. To view or edit photos taken by Fast motion, on the preview screen, tap the preview thumbnail.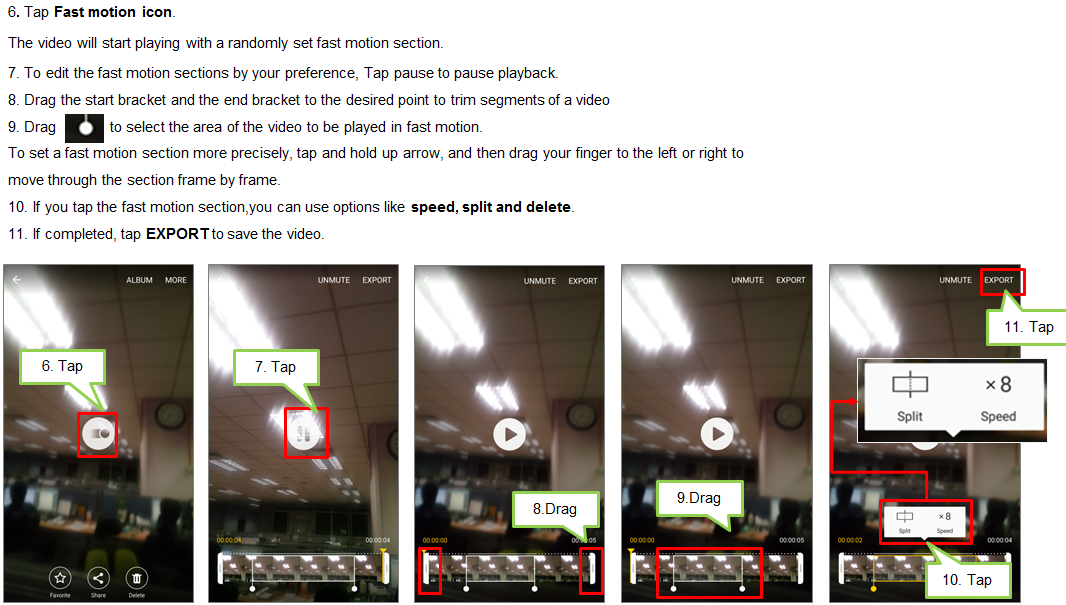 Contents Satisfaction Survey
Q1. Is this content helpful?
Q2. How satisfied were you with this content?
Q3. Tell us what you think. What could we have done to answer your question better?
If you have additional questions or require further assistance, please chat with our experienced technical team online. Live Chat
※ Our operation hours are 10:00 am to 8:00 pm from Monday to Friday.