Why Is Rinse Refill Is Displayed Or Illuminated ?
Last Update date : 2017.02.16
Rinse Refill Display
The dishwasher displays the rinse refill icon when the rinse aid reservoir is out of rinse aid.

Refilling Your Rinse Aid Dispenser
1. Open the
dishwasher door
to the fully open position.
2. Turn the
dispenser knob
counter-clockwise to open the cover.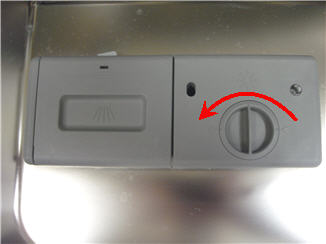 3. Pour the
liquid rinse aid
into the dispenser opening until the rinse aid level reaches the full mark.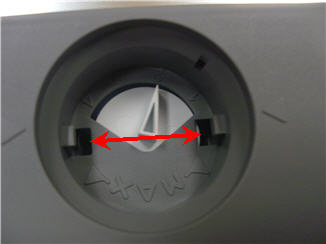 4. Adjust the
rinse aid dispenser setting
. You can choose
1
,
2
,
3
, or
4
. The larger the number, the larger the amount of rinse aid the dispenser releases. The numbers are highlighted in the image below.
NOTE
: The factory default is 3.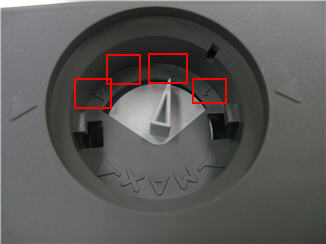 5. Reinstall the
cover
.
Contents Satisfaction Survey
Q1. Is this content helpful?
Q2. How satisfied were you with this content?
Q3. Tell us what you think. What could we have done to answer your question better?
If you have additional questions or require further assistance, please chat with our experienced technical team online. Live Chat
※ Our operation hours are 10:00 am to 8:00 pm from Monday to Friday.