Can I make a DVD recording with my camcorder?
Last Update date : 2011.01.16
[Solution]
To burn the image to a DVD disc, please refer to the information below:
Use the AV cable (provided) with the DVD Recorder.

Step1. Connect the AV cable to the DVD recorder.

Step2. Start the process of image burning.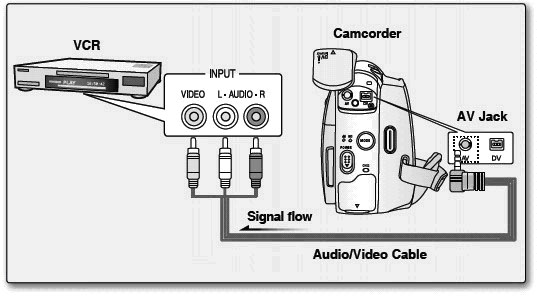 Use your PC with the related software (provided or not.) After converting your images to MPEG files, burn it to a DISC.
In the case of Tape Camcorder, save the video images in the PC by connecting the provided Audio/video cable to DV (IEEE 1394) terminal on your camcorder.
In the case of Memory Camcorder, save the video images in the PC as follows:

Step1. Execute the Powerproducer program, and choose Produce Movie Disc.

Step2. On "Select your disc" screen, select the disc type -> the video recording format -> your disc capacity -> the playback aspect ratio.

Step3. Select the saved video images, and choose your Video production.

Step4. Go to the Content (DVD) menu, choose a video file. Then The video image will show up.

Step5. On "final output" screen, choose disc volume label -> number of copies -> disc image file name -> create a folder.

Step6. Click the BURN button.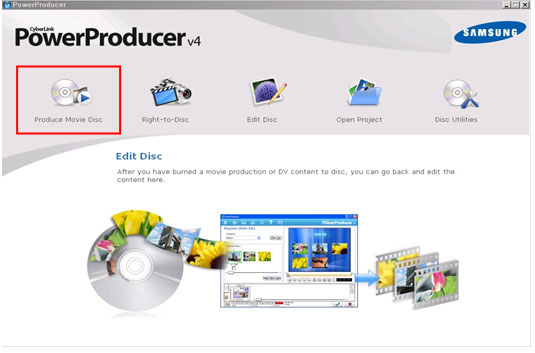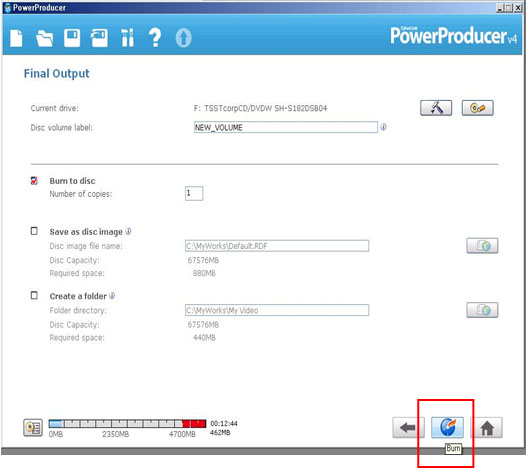 Contents Satisfaction Survey
Q1. Is this content helpful?
Q2. How satisfied were you with this content?
Q3. Tell us what you think. What could we have done to answer your question better?
If you have additional questions or require further assistance, please chat with our experienced technical team online. Live Chat
※ Our operation hours are 10:00 am to 8:00 pm from Monday to Friday.