Encourage constant innovation and creativity
Find out what it's like to work for one of the fastest growing global brands.
Past Interns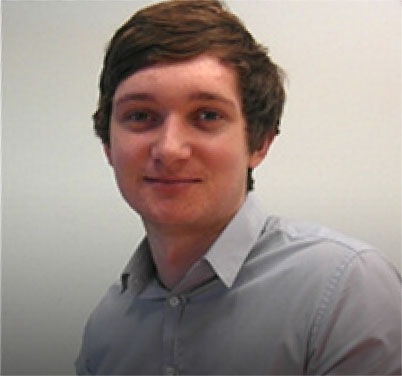 Michael Studd

Was the European HR Intern and is now

employed full time as an HR planning

Analyst after returning to University and

obtaining a 1st class honours degree.
Why did you choose Samsung?
What first attracted me to Samsung was the brand itself. I'd like to think I already had a keen interest in the electronics industry, so Samsung Electronics was an instant attraction to be a part of. Although, it was only when I started to research the company for my interview, that I realised what an amazing company it really is! It is recognised for its industry leading performance across a range of electronic markets such as TV and Smartphone and it has a "Vision 2020" of becoming one of the most valuable brands in the world, which puts this placement head and shoulders above the others.
In your time as an intern what were you involved in?
In a matter of weeks of starting my placement I was involved in my biggest project so far playing a primary role in recruiting the 2012/2013 Interns. I was involved in the design and content of the careers fairs stands, leaflets and promotional items , this included liaising closely with design agencies and promotional merchandise suppliers. We then hit the road and visited numerous University Careers Fairs at UCL, LSE, Brighton, Bournemouth and Surrey to help promote our internship scheme. I also had the chance to observe a leadership training course with the L&D team and supported the operations team with bonus and salary reviews.
How did the internship help you?
My team put great confidence and trust in me to run with numerous projects, which was extremely motivating for me and I took every opportunity to show them what I'm really capable of. In just a couple of months I developed both my business and personal skills which resulted in achieving a 1st class honours degree.
What advice would you give to students thinking of applying for Samsung?
Trying to secure a placement is very stressful, especially if it is mandatory for your course. My first piece of advice would be never give up! Make sure you tailor your CV to each job you apply for and to prepare for any interviews or telephone interviews as much as you can. You will come across a lot more confident in the interview if you know what you're talking about.
Sarah Hadfield

Past Intern at Samsung Electronics.

Now employed full time as a Marketing

Coordinator
Why did you choose Samsung?
I chose Samsung as I was extremely familiar with the brand and I was interested in working in the ever changing technology industry. I had been a Samsung consumer for many years and was excited to work alongside key influencers within such a highly recognised global brand.
In your time as an intern what were you involved in?
I was involved in a number of projects as an intern. I started with many administrative and budgeting tasks, which was actually very helpful in identifying the processes within the company and building my contacts. I was then introduced to a variety of projects including marketing, sales and events. Within a few months of being part of the team I was assigned to work with HQ on organising and running one of our largest IT events in Barcelona. I was responsible for logistics at a European level, which was a huge responsibility and fantastic experience. I then attended the event in November alongside my colleagues and HQ. This was one of the most memorable opportunities I had and also provided an opportunity to build my relationships with key individuals at HQ.
How did the internship help you?
The internship helped me to develop as a marketer and allowed me to identify my strengths and build on my weaknesses as a marketing professional. The internship also provided me with a full time job opportunity at Samsung, which I accepted with no hesitation.
What advice would you give to students thinking of applying for Samsung?
As an intern at Samsung you are not treated like a student, you are treated as a professional. You will be given a role that is necessary within the team that you join and responsibilities and opportunities that are invaluable. It only took a few weeks as an intern to realise that Samsung staff are highly valued and the people you have the opportunity to work with are top in their field. I would recommend the Samsung internship programme to anyone in any situation, whether a student or a graduate, as you receive the support, guidance and exposure that you require to excel as a professional individual.
Present Interns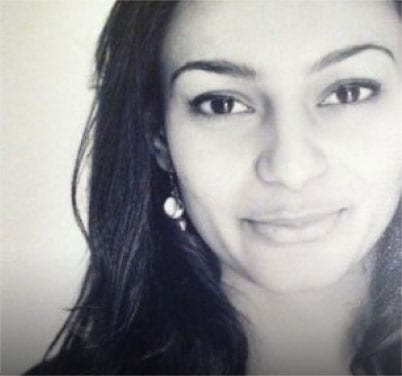 Anya Rasaiah

B2C Intern EHQ.
Why did you choose Samsung?
Because of their position; they have quickly become market leaders in so many categories that it's clearly due to their determination as a company and ability to compete. Any internship is an investment and Samsung have an incredibly bright outlook for the future!
What have you been involved in so far?
As part of the B2C Marketing team I've been involved with providing support to Key Account Managers, by researching and compiling presentations for various meetings of different levels across the globe. There's a lot of making sense of business information, data, and what's going on in the world in order to tell a story and provide insight, which is a great transferable skill to develop.
How has this internship helped you?
The internship has helped me massively in two main ways; it's taught me more skills and lessons than University has in a much longer period, and it really helped to deduce what I want to do in the future by experiencing it now.
What advice would you give to students thinking of applying for Samsung?
Be yourself when you apply and admit you're not the finished product, but if you're talented and thirsty to learn you'll fit in well here.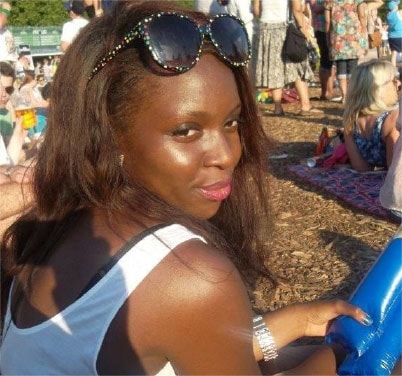 Caroline Sabiiti

Law Intern EHQ.
Why Samsung?
Samsung is a world-renowned brand. Every future employer will be aware of what Samsung is and how successful Samsung has been.
What have you been involved in at Samsung so far?
As soon as I joined Samsung I was given the responsibility of drafting contracts, preparing legal training for EHQ staff, sitting in on negotiation meetings with other external parties, writing legal news updates for lawyers which is also translated and sent to Korea. The jobs I have been given have at times been challenging however if you get stuck there is plenty of people willing to offer you advice.
How has the internship helped you?
The internship has given me the opportunity to put to use my law and business degree and learn more about what is involved in an in-house legal team. I have also had to learn practical skills which will be helpful when I do the legal practice course and go on to do a training contract. Working for Samsung has also shown me how to network which is vital in a large organisation.
What advice would you give to students thinking of applying for Samsung?
Apply! Show enthusiasm and be willing to understand new cultures and how they affect the way a business is run. If you get an interview show your personality. When I was interviewed I think the ability to fit in to the team was important.
Holly Tunstell

SEUK Channel marketing Intern TV/AV.
Why Samsung?
I decided to work at Samsung as I felt the company would allow me to experience working in a fast paced global company that is a clear leader in the technology industry. As the popularity and expansion of Samsung is consistently growing, I knew if I was lucky enough to get a job with Samsung I would be presented with roles of high responsibility and offered the opportunity to be a part of events and projects that would not have been available if working for any other company.
What have you been involved in at Samsung so far?
So far I have been given the opportunity to heavily support the planning of a technology show. I was also given a project to research the prevalence of Samsung online and within top tier independent retailers for TV/AV.
How has the internship helped you?
Even though I am in the early stages of my internship I already feel I am gaining confidence in my decisions as I have learnt working in such a fast paced company does not give you much time to second guess yourself. I constantly feel I am learning new skills and gaining a real sense of what working in a global company entails.
What advice would you give to students thinking of applying for Samsung?
My advice to students thinking about joining Samsung is do it! Not only are you working for one of the biggest brands in the world but working for Samsung provides the opportunity to be involved in events and projects that other companies would not allow an intern to do. Throughout working here you meet friendly colleagues that have a depth of knowledge that they are happy to share with you whilst making you feel like a valued member of the team.