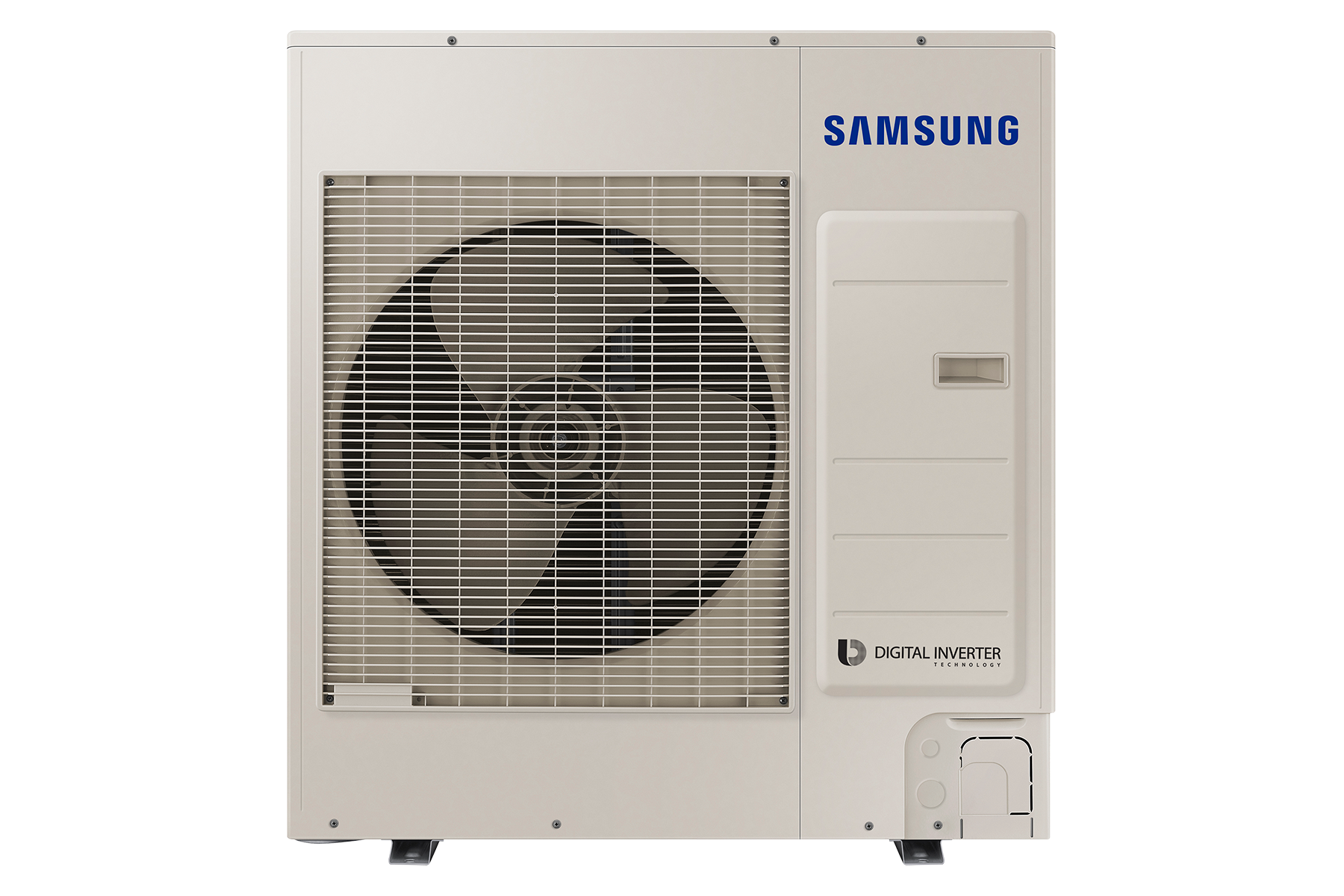 AC090HBHFKH/SA
9.0kW Ducted Split
AC090HBHFKH/SA Indoor
AC090HCAFKH/SA Outdoor
Small & lightweight big on performance
2.60/9.00/11.50 kW
Cooling (Min / Std / Max)
633.33/533.33/450/366.67
Air Flow Rate (Max / High / Mid / Low)
30/50/150 Pa
External Static Pressure (Min / Std / Max)
Working to keep you and your family comfortable all year round
A Samsung inverter reverse cycle Ducted Air Conditioner is designed to enable each room in your home to be cooled or heated by one system. Ducted Systems are also relatively unobtrusive as the conditioned air is distributed through ducts hidden in your roof space to outlets in the ceiling of each room. The primary components of your Samsung Ducted System consist of the indoor unit, outdoor unit and controller.
Powerful Airflow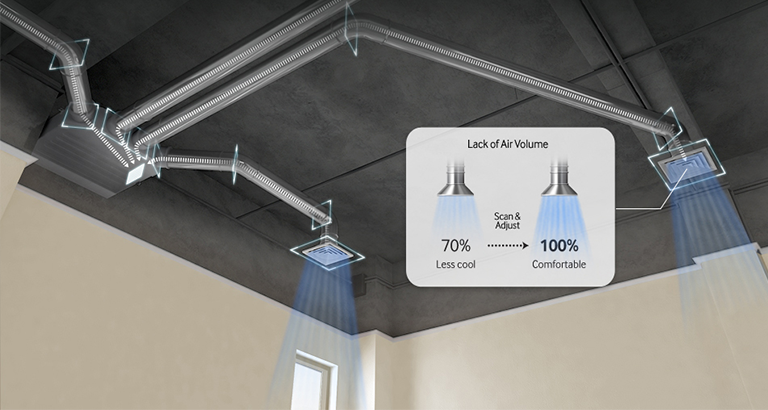 Samsung Duct S indoor units contain up to 3 fans1 and are designed to handle duct lengths with static pressures of up to 200pa2; to provide powerful airflow in your home.
3-way service access for easy maintenance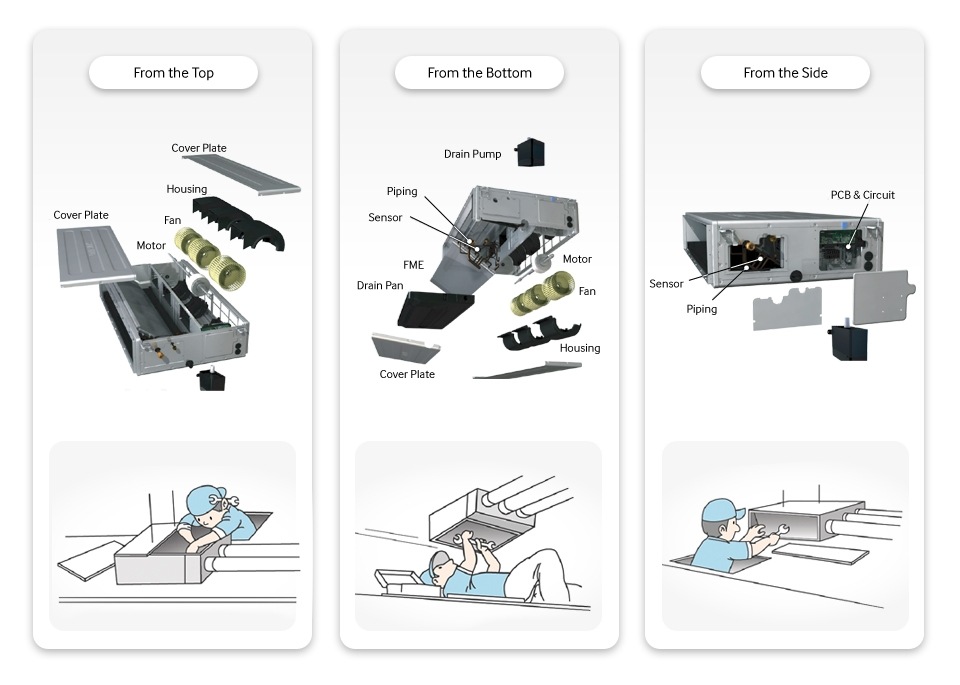 Most ducted air conditioners are installed in a variety of locations, so they need to be accessed in different ways for maintenance. The Samsung DUCT S Air Conditioner is designed to be accessed from three directions – top, side and bottom – using an easy to remove Slide Fit cover. As a result, it's much easier to maintain wherever it's installed.
Comfortable and Reliable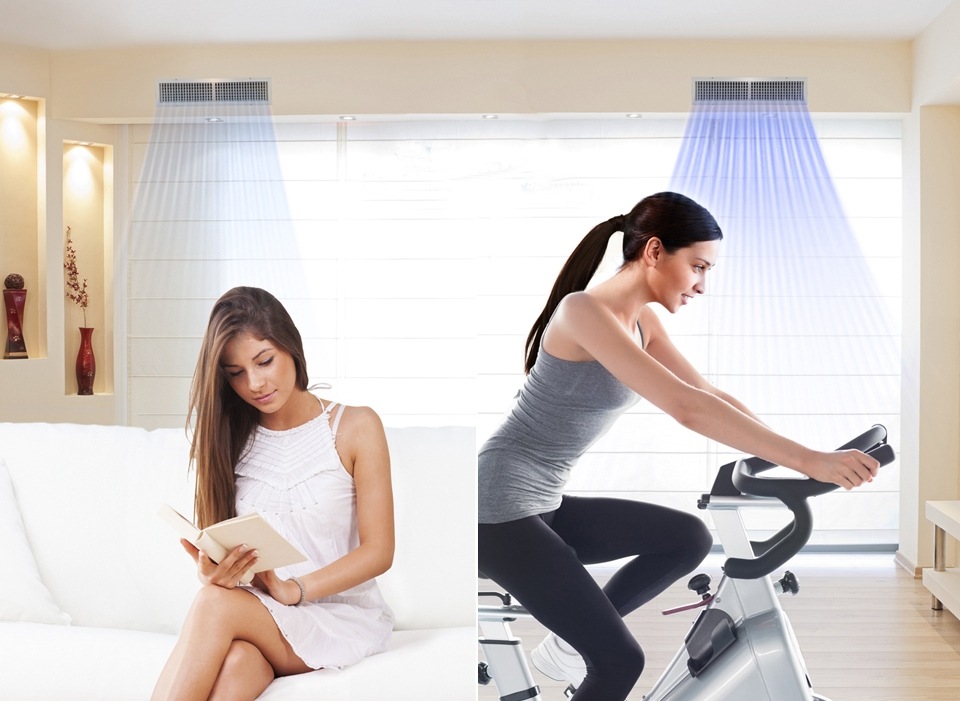 Samsung Ducted Air Conditioners are designed to keep on working, even on those extremely hot or cold days. With an operating range of -15°C to 50°C outside air temperature for cooling, and -20°C to 24°C for heating, you can be assured that your unit can work when you need it3.
Flat Micro-Channel Technology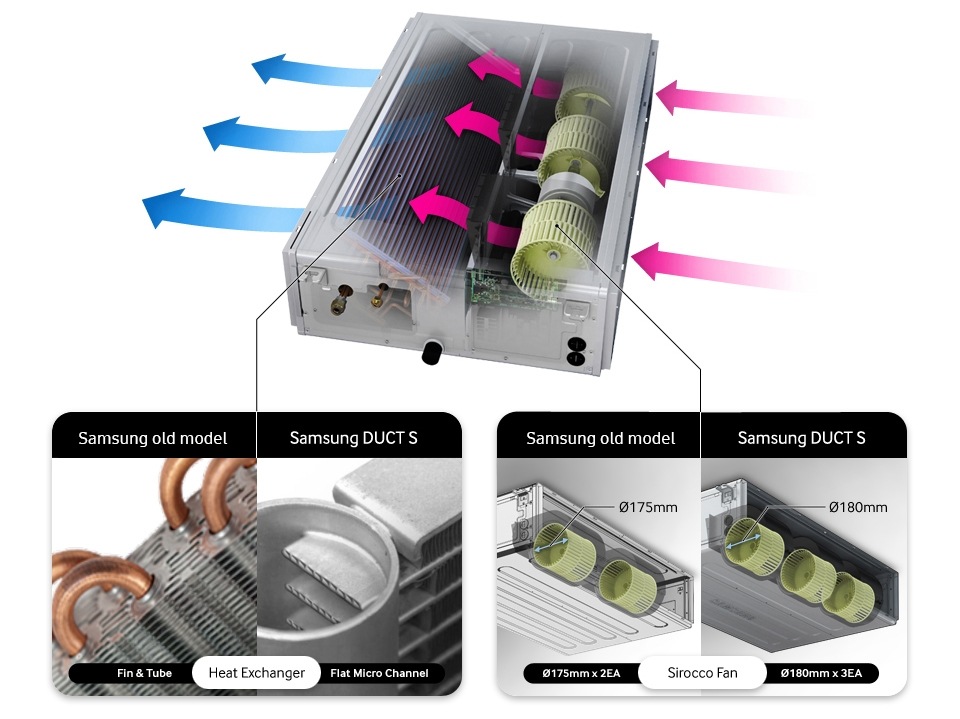 Duct S features flat micro-channel heat exchanger technology. Samsung engineers have used this technology to develop a low profile, light weight design with exceptional cooling and heating performance.
Easy to use and Stylish in design
To accompany your Ducted Air Conditioning System, is a choice of controllers. The MWR-WE10 is a LCD Backlit controller with a host of features.
Controller Features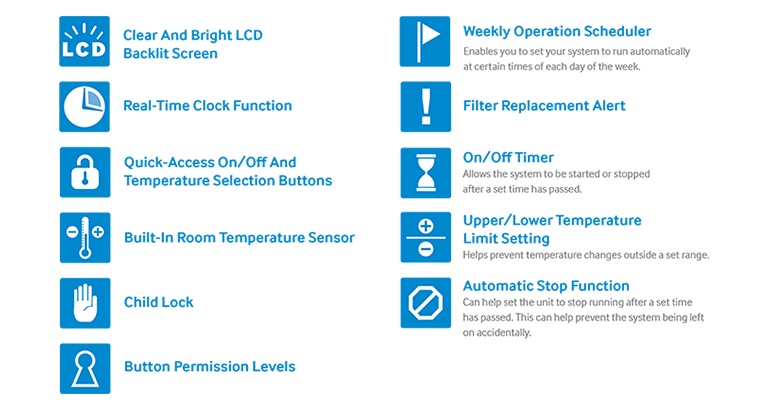 MWR-WE10 / MWR-WE10N controller Features
Smart Air Conditioner App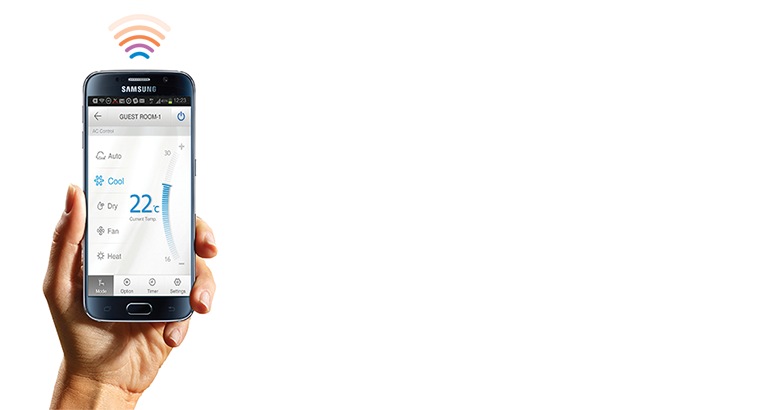 Features that control your comfort from virtually anywhere4. - Controlling of zones via Wi-Fi is not available - Existing Wi-Fi infrastructure required - Samsung 'Smart Air Conditioner (CAC)' App needs to be installed into your compatible smart phone
Warranty Support
Samsung Air Conditioning Committed to After Sales and Warranty Support
2.60/9.00/11.50 kW

Cooling (Min / Std / Max)

633.33/533.33/450/366.67

Air Flow Rate (Max / High / Mid / Low)

30/50/150 Pa

External Static Pressure (Min / Std / Max)
* Key feature may different from Key Spec
1 Available on iPhones and Android devices
2 Whilst the unit will keep running up to 50°C for cooling, as the outside temperature rises above 35°C, the cooling capacity will reduce. Similarly for heating, the capacity begins to
reduce below 7°C.