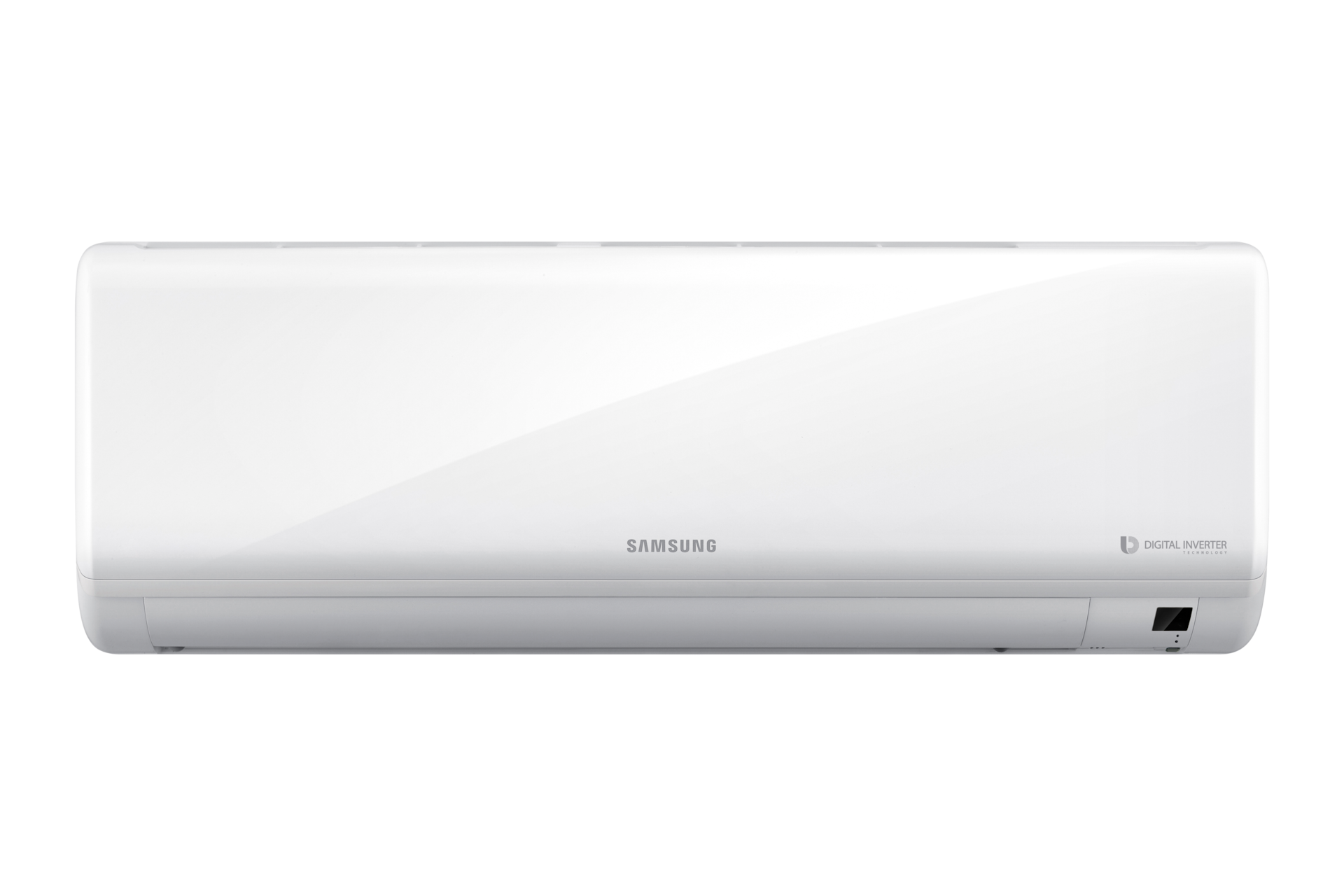 AR24KSFTAWQNSA
Boracay (AR4500) -Wall Split
6.8kW Cool / 8.0kW Heat
AR24KSFTAWQNSA, Indoor
AR24KSFTAWQXSA, Outdoor
27296 Btu/hr
Capacity (Cooling, Btu/hr)
8.0 kW
Capacity (Cooling)
3.24 W/W
EER (Std, Cooling)
880*967*320 mm
Net Dimension (Outdoor, WxHxD)
Turbo Mode
Operates the Air Conditioner unit at its maximum speed to quickly reach the set temperature.
Fan Mode
Helps circulate air around the room without using the cooling/heating functions.
Quiet Mode
Noise levels can be reduced when that extra quiet time is needed.
Good Sleep Mode
Good sleep mode automatically adjusts the air flow direction and fan speed to help provide a comfortable environment while you sleep, at a pre-set temperature and operating time set by you.
Maintaining the unit fresh
When the air conditioner is turned off the Auto Clean function automatically runs the fan on low speed for a period of time to dry off the moisture within the heat exchanger of the indoor unit, keeping it dry to minimising growth of bacteria.
Auto mode
Designed to automatically select the operating mode according to the temperature setting, so the Air Conditioner heats or cools as required maintaining the set temperature.
Demand Response Enabled Device (D.R.E.D)
D.R.E.D allows certain energy providers to limit your power consumption during peak demand times to help reduce power strain on the electricity network. Participation may entitle you for rebates from your energy provider. Please contact your energy provider to find out if it recognises D.R.E.D. and for further details. All Samsung hiwall split systems enable D.R.E.D. with the option of DRM1, DRM2, and DRM3 levels.
5 YEARS PARTS AND LABOUR WARRANTY
Stay rest assured you are buying a quality Air Conditioner. The Samsung Boracay is supported by a 5 year parts and labour warranty*. Any questions on our warranty or want to see our full terms and conditions: Visit samsung.com.au/warranty
MEPS Compliant
Air Conditioners sold in Australia are required to meet Minimum Energy Performance Standards (MEPS) set by the Government.
27296 Btu/hr

Capacity (Cooling, Btu/hr)

8.0 kW

Capacity (Cooling)

3.24 W/W

EER (Std, Cooling)

880*967*320 mm

Net Dimension (Outdoor, WxHxD)
User manual & Downloads
Live Chat
* Key feature may different from Key Spec