The Picture of Innovation
Premium 4K UHD TV
More than a billion colours combine with high contrast, super-bright High Dynamic Range screens to provide a stunning viewing experience. Paired with superb materials and impeccable design, Premium UHD TV stands out - and blends in - for all the right reasons.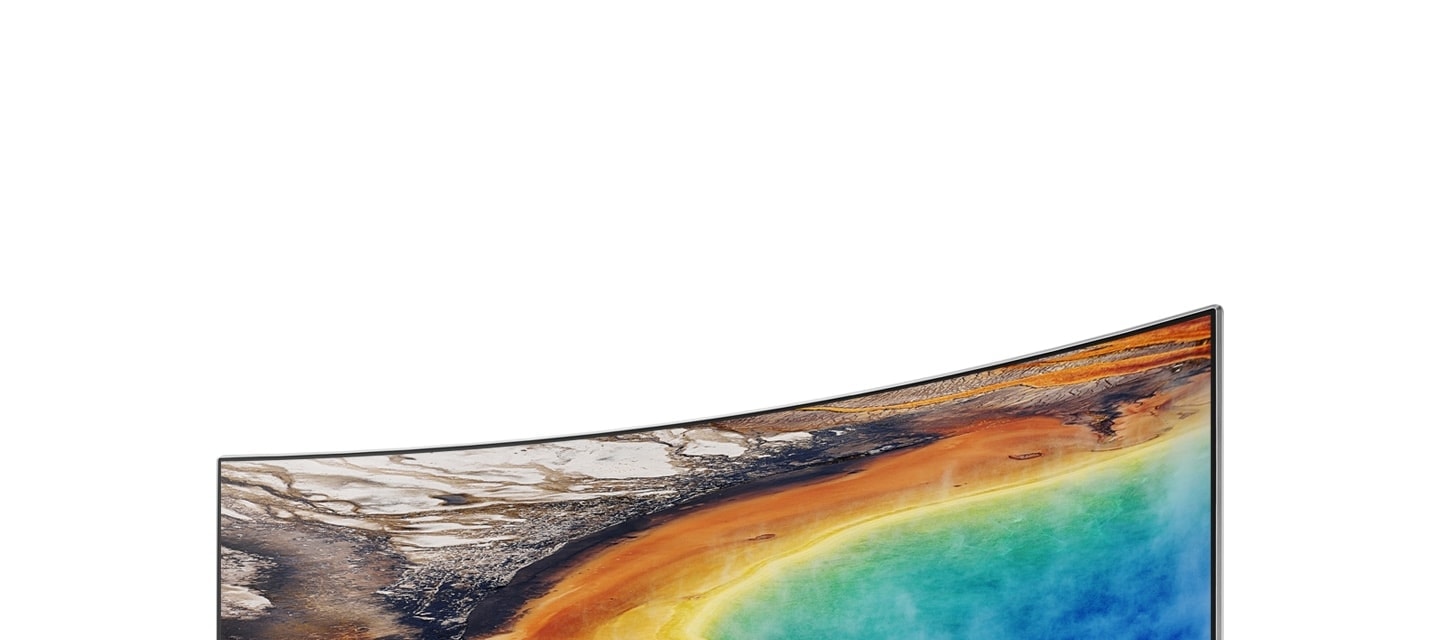 Enjoy vibrant
colour in UHD
High Dynamic Range 1000
Movies can be more memorable when the picture really pops. With HDR 1000, the bright highlights of the action stand out on a deep black background.1 And there's no need to turn down the lights or draw the blinds, our bright screens make for great viewing even during the day.
Not all 4K UHD TVs are the same!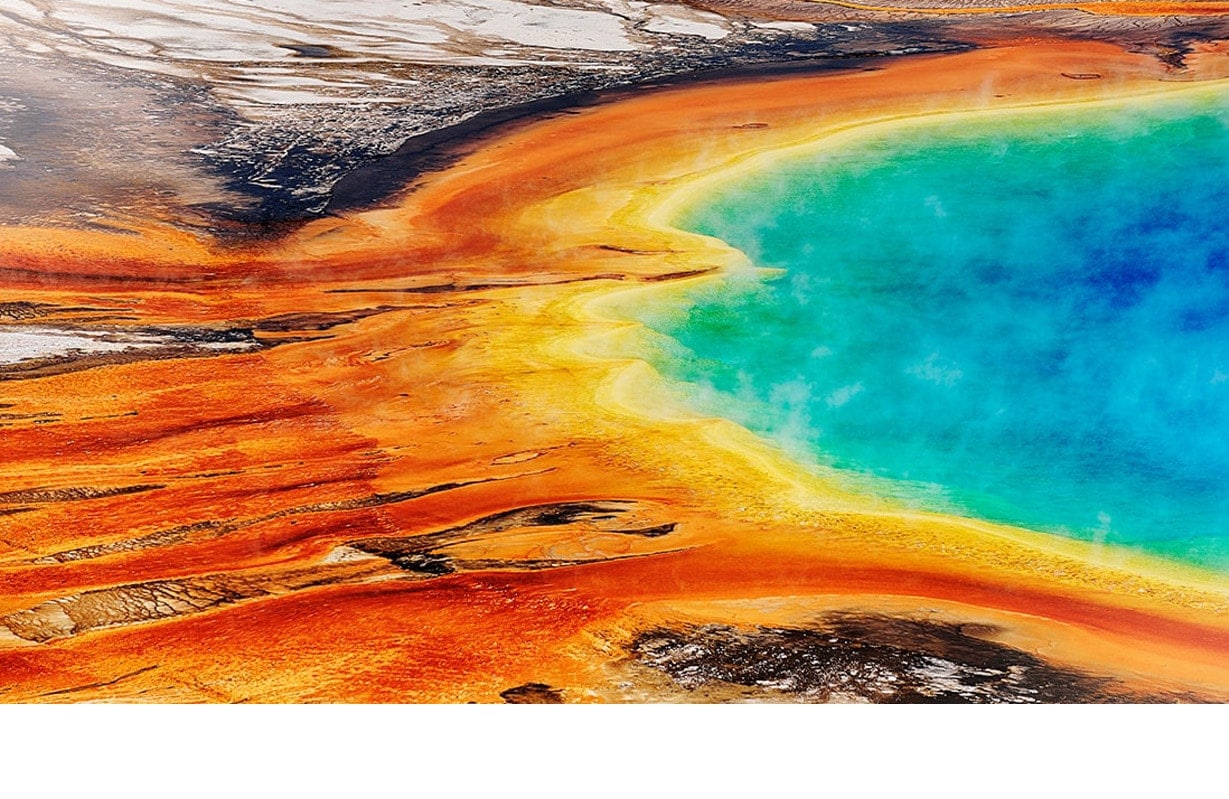 *Compared to conventional Samsung UHD TVs. Only available on HDR content.
Deep,
intense colour
Discover a huge spectrum colour, with more than a billion shades on Premium UHD TV. See the bling in your favourite heist movie with rich, glittering detail, and your team's sporting field in pure, verdant splendour.
See the MU9000 Premium UHD TV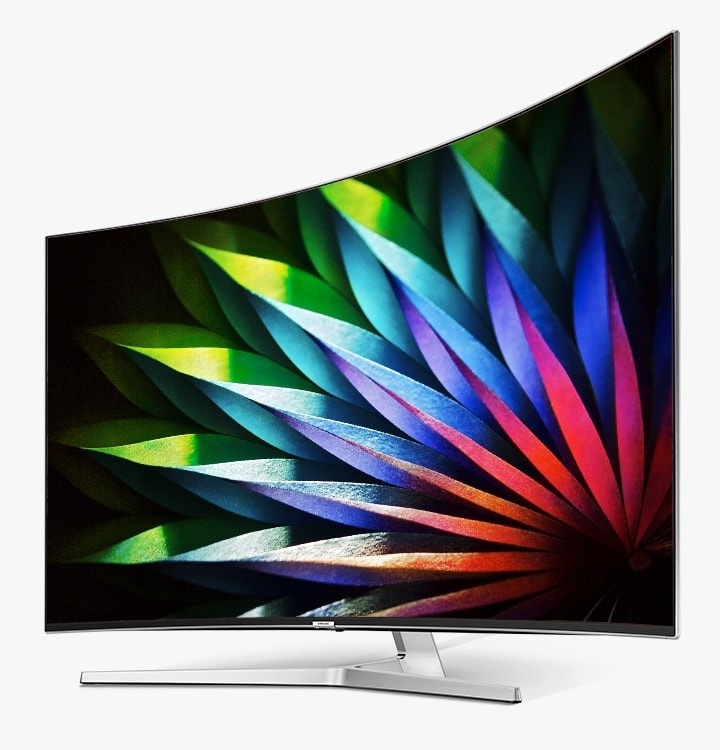 Great daytime viewing
Ultra Black
Designed for bright conditions in modern homes, the cone-shaped structures in the Ultra Black filter mimic the design of a moth's eye to help disperse and absorb light at the screen, enabling you to see beautiful images with reduced glare and reflections. With Ultra Black, you can watch clear, crisp TV pictures during daylight hours or night, in darkened rooms and bright.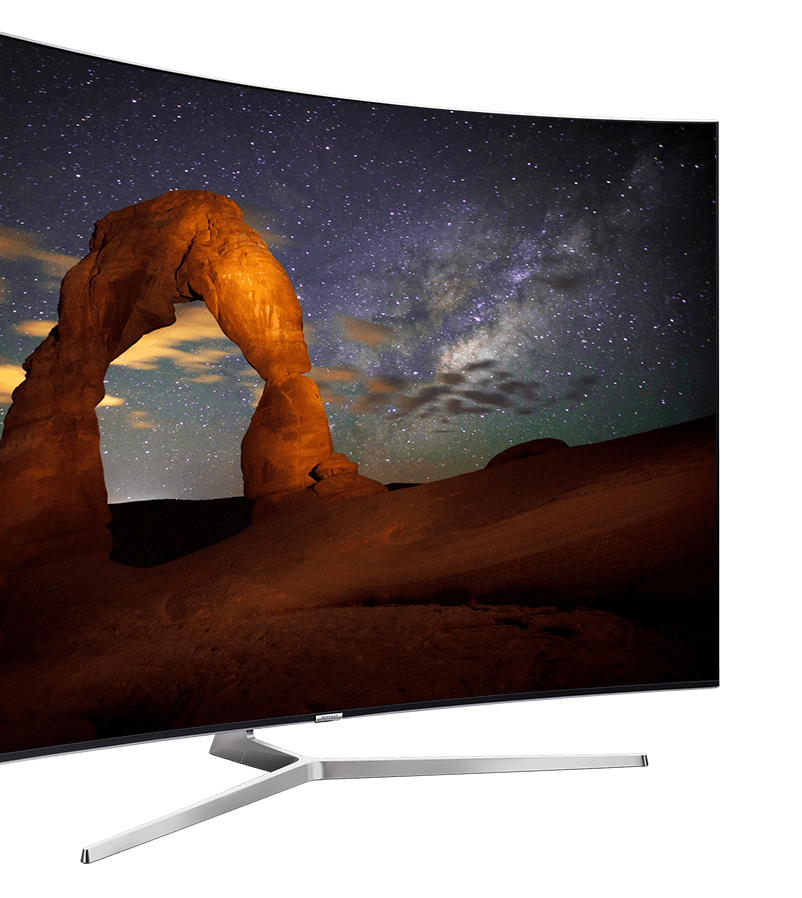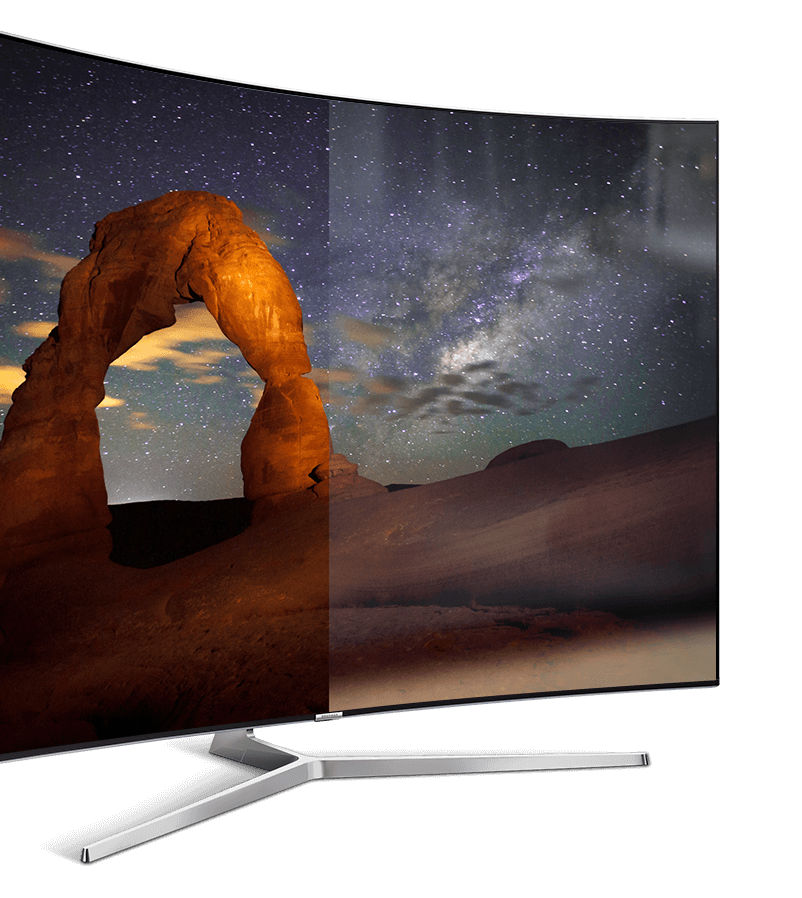 Ultra Black
Moth eye structure
Flat surface
Smooth and
fluid movement
200 Hertz Motion Rate
The high octane sports, games and movies you love shouldn't be marred by irritating judder and blur. With 200Hz Motion Refresh Rate, rapidly-moving scenes can display crisply and smoothly, helping you stay focused on what really matters.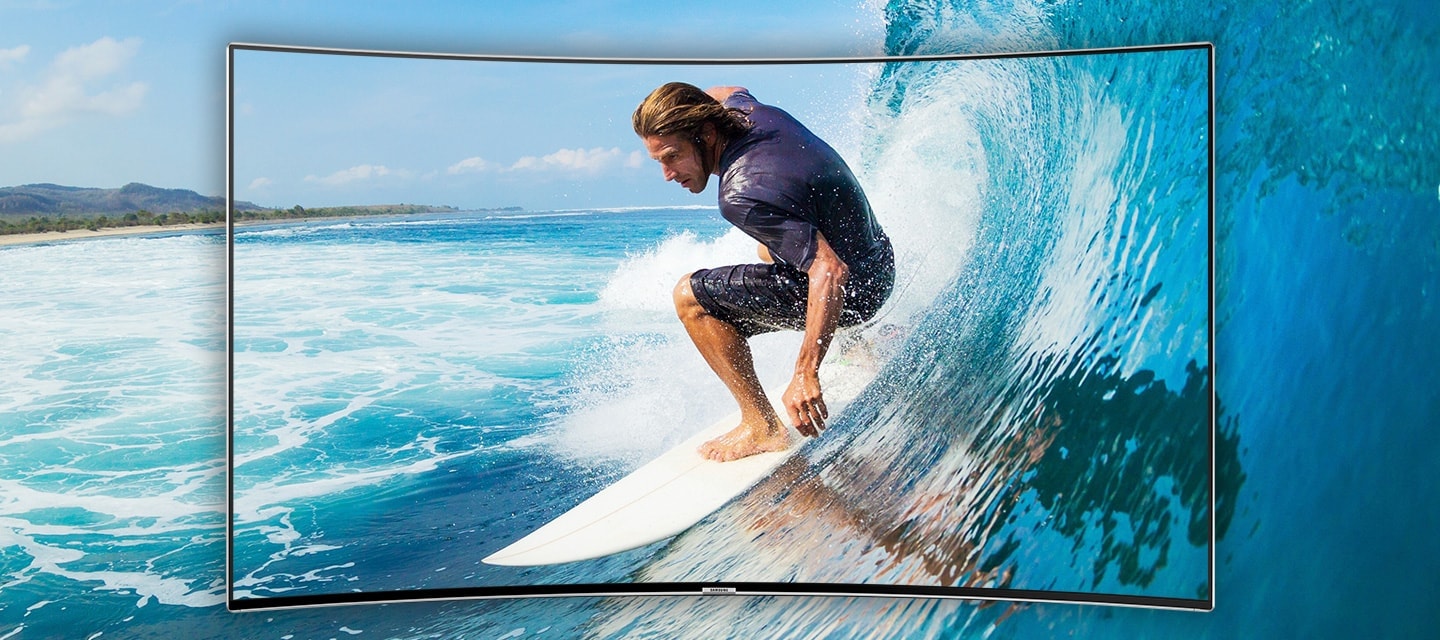 Keeping it tidy
Clean cable solution
A tangle of cables emerging from behind the TV is never a good look. Our Premium 4K UHD TVs conceal untidy wiring within the stand so your living space can be sleek and streamlined.2

Timeless, curved design
360˚ Design
The elegant arc and clean back panel make a moden design statement in your living space, and allow the TV to look great, even when positioned in the middle of the room. To further compliment your space, add a matched soundbar, in curved or flat design.
See Soundbar Range
Fast, fun and fabulous
Smart Hub
Whatever you're into, it's here at the Smart Hub. Netflix, iView and Stan and more, plus broadcast TV and your connected devices. Just click and select, or watch thumbnail previews before jumping in.3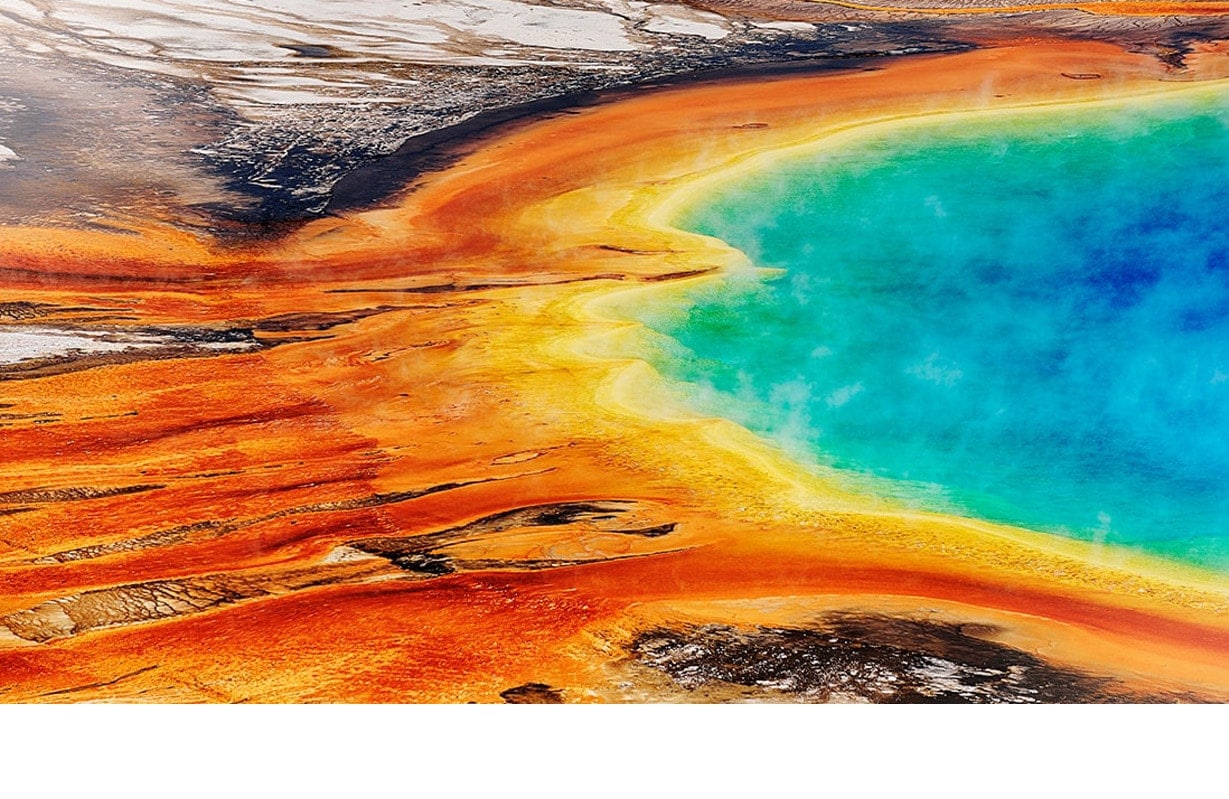 Take
charge now!
One Remote Control
Replace that clutter of remotes on your coffee table with a single, powerful handset. The One Remote Control can operate your connected compatible devices, and with device names displayed onscreen it can be easy for everyone to choose and use the entertainment they want.4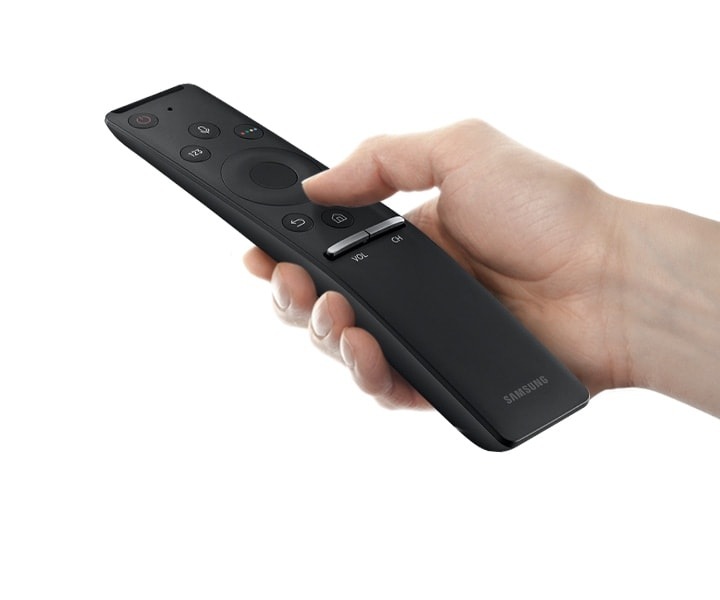 Premium 4K UHD range
200Hz Motion Refresh Rate
200Hz Motion Refresh Rate

Screen and product images simulated for illustrative purposes.
All brand, product, service names and logos are trademarks and/or registered trademarks of their respective owners and are hereby recognised and acknowledged. References to third parties do not constitute any recommendation, approval, endorsement, authorisation, sponsorship or affiliation by Samsung of those third parties.
The opinions expressed in the quotes provided are the opinion of the person quoted and should not be taken to reflect the views or opinions of Samsung Electronics Australia.
1. Only available on HDR content.
2. Compatible with devices that connect via Optical, HDMI or USB input only.
3. Wi-Fi network and internet connection required. Data, subscription and other charges may apply. Apps may need to be downloaded. Compatible with Android v4.1 and iOS v7 and above mobile devices, and Windows™ 7 and above computers. Windows™ mobile devices are incompatible. Smart View App required for non-Samsung devices. Feature works with selected apps only. Streaming apps cannot be shared or mirrored. Available Apps and Services are subject to change without notice.
4. Compatible with selected devices. Refer to www.samsung.com.au/oneremote for list of compatible devices.
Sign-up
Learn about product releases, exclusive offers and how to get the most from Samsung TV AV products.