Energy Star
Hidden Display
15 P/S
Capacity (Place Setting)
PROFESSIONAL CLEANLINESS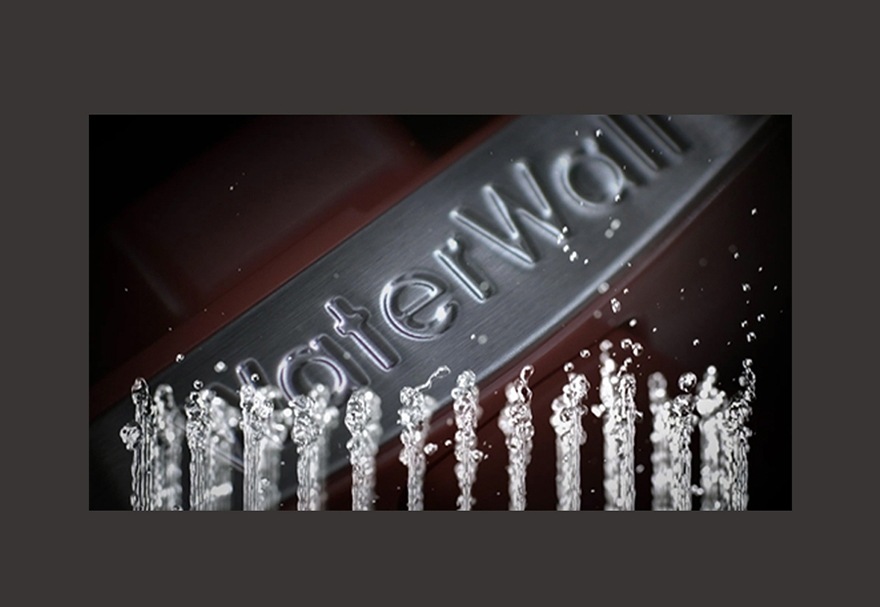 Revolutionize dish duty with WaterWallTM Technology on the Samsung Chef Collection dishwasher. Only Samsung offers a powerful vertical water jets. Eliminating the need for time-consuming and water-wasting pre-rinsing, it harnesses the power of high pressure water, gliding back and forth to cover the complete tub and reach every corner, where the dirtiest dishes often rest.
ABSOLUTE CONVENIENCE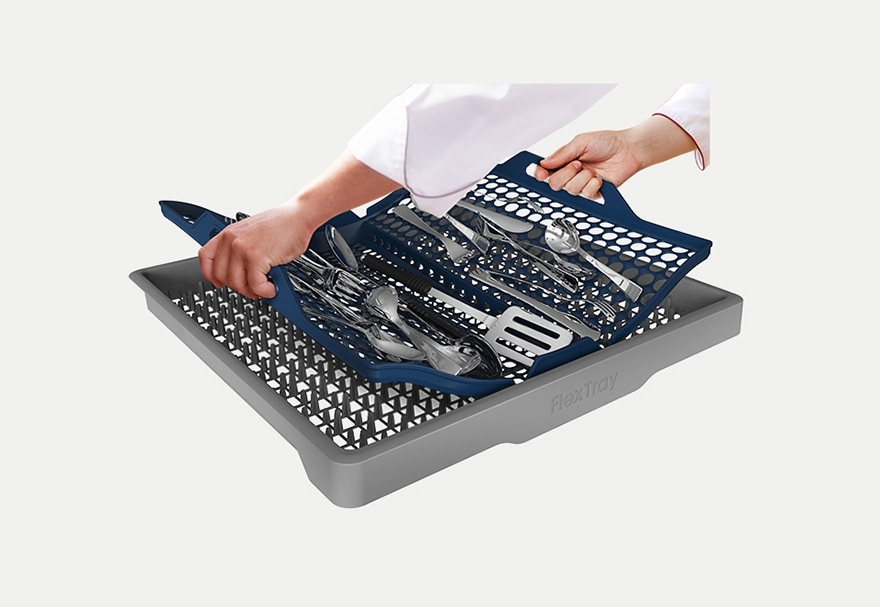 Chefs go through a lot of cutlery, as do busy home cooks, which is why Samsung created the bonus FlexTrayTM on the Samsung Chef Collection dishwasher. Housed on the third rack, this versatile, flexible and transportable tray offers greater convenience for loading and unloading, while accommodating any size cutlery.
CUSTOMISED CLEANING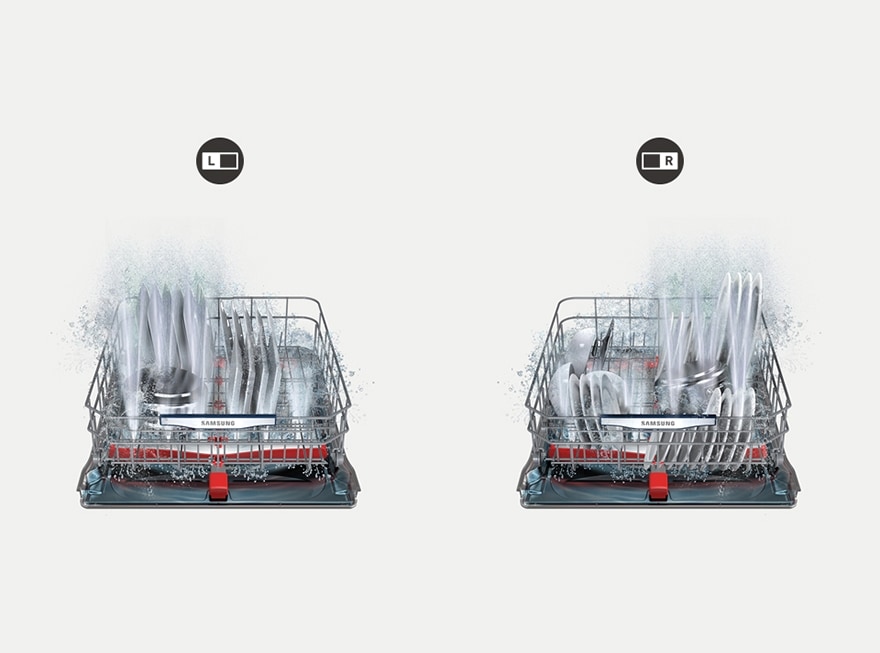 Zone Booster smart setting ensures an entirely clean load, with controllable intensive washing at the touch of a button. Place heavily soiled pots and pans on one side, targeting them for higher water pressure and temperature wash to remove grease and food particles. Dishes and glasses rest on the other side for a normal wash with lighter water stream.
INTUITIVELY STYLISH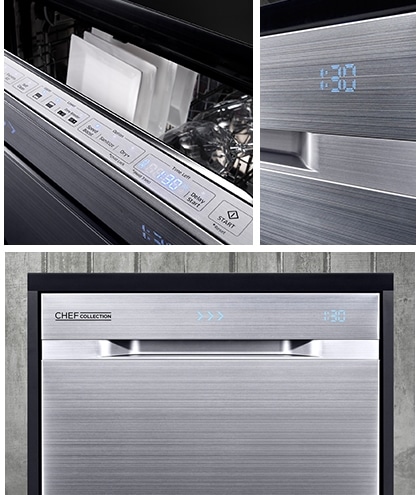 Clad in stainless steel, the ergonomic exterior design of the Samsung Chef Collection dishwasher offers a premium look that complements any kitchen decor. Star display panel clearly communicates the cleaning stages - Wash, Rinse, Dry - and time remaining, so that you know when your dishes are sparkling clean and completely dry, with no time wasted waiting around.
SAVE TIME, SAVE ENERGY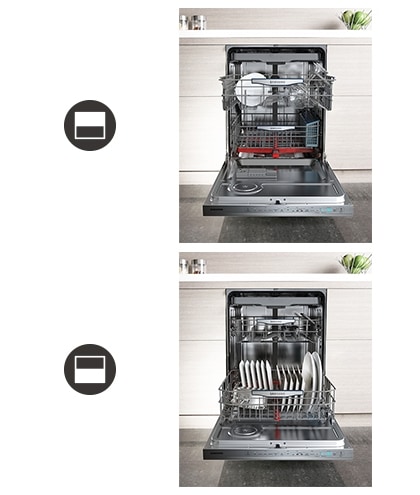 Experience greater flexibility with the Samsung Chef Collection dishwasher's Half Load setting, which allows you to fill and clean just the top or bottom zone. Gone are the days of waiting to fill the dishwasher before running a cycle. Now you can save time, water and energy and have clean dishes whenever you need them.
QUICKER PERFECT CLEAN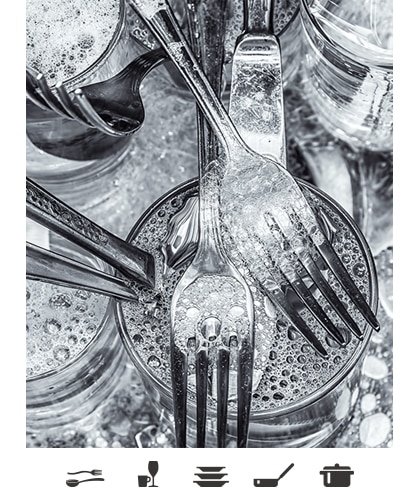 When you're ready to plate, but the dishes aren't washed yet, the Samsung Chef Collection dishwasher can help. The Speed Boost setting reduces the total time needed to complete the cleaning rocess. No matter the cycle type or load size, dishes come out spotlessly clean. Get clean dishes quicker with this smart feature.
EFFORTLESS RACK OPERATION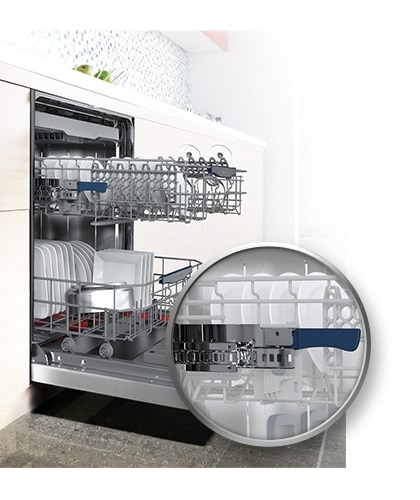 Enjoy effortless loading and unloading with the Samsung Chef Collection dishwasher. The rack is designed with a Soft Rail feature that glides in and out for greater comfort and less shaking. Whether under the strain of heavy pots and pans or cradling a delicate load of stemware, The rack pulls out pull out smoothly.
PRODUCT SPEC SHEET
Please click below link to download product spec sheet pdf.
Click Here >
24"T

Size

15 P/S

Capacity (Place Setting)
Features and specifications are subject to change without prior notification.