VC12F50HNDU/AC
VCF500G Canister VC with Extreme Suction Power, 1200 Watt, Earth Blue
Stronger suction, less dust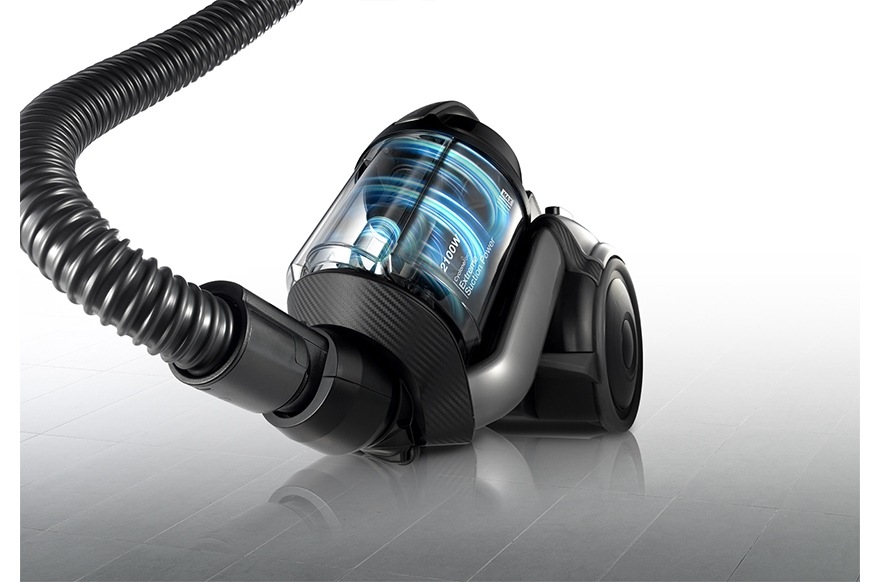 Samsung's Cyclone Force technology maximizes suction power. It uses a strong rotating force to separate dust particles from the air, trapping them inside the chamber while preventing the filter from clogging. Suction stays just as strong during heavy cleaning and dust stays exactly where it's supposed to – inside the vacuum.
Complete cleaning control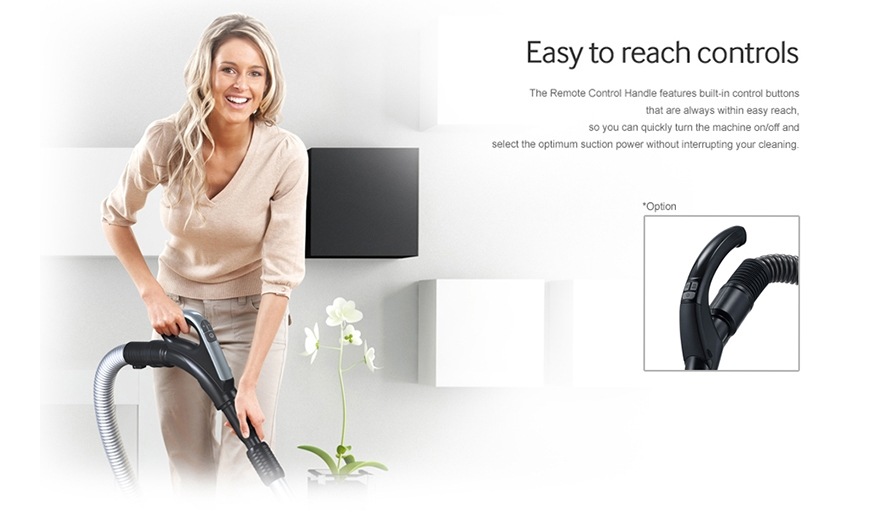 The remote control handle features easy-to-reach buttons so you can quickly turn the machine on or off and change power modes without ever interrupting your vacuuming. No more reaching down or kicking buttons with your feet – everything you need is right at your fingertips.
Don't let dust escape
The advanced HEPA filtration system removes fine particles from the air, trapping dust and allergens with a removable, washable sponge filter. It's easy to clean, so you can be sure that your filter is staying dirt-free and capturing as much dust as possible.
A cleaner way to clean up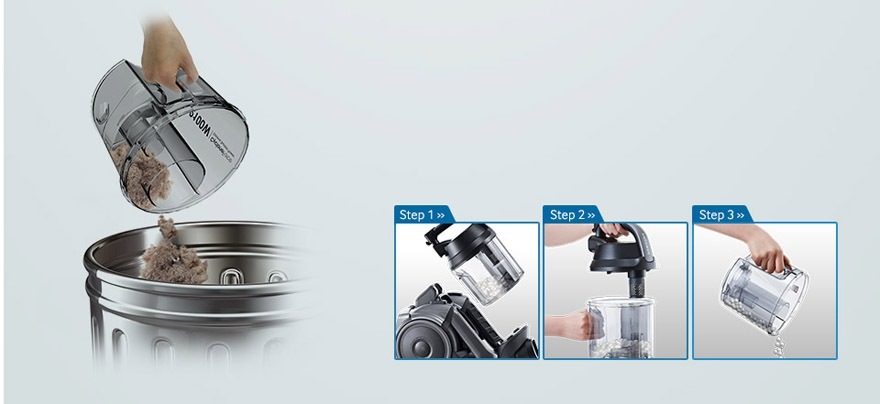 Emptying out your vacuum shouldn't undo all the cleaning you just finished. The easy-to-empty two-litre dust bin makes disposal simple and tidy. It's easy to carry, doesn't use bags, and detaches in a simple pull and empty motion, so you can put all your dust directly into the trash.
All the tools you need to get the job done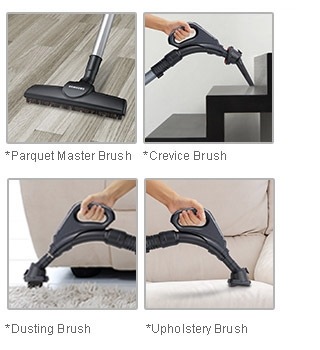 This machine includes several accessories designed for all the areas in your house. The Parquet Master Brush is for hard surfaces such as linoleum or hardwood, and the 3-in-1 accessory pack for crevices, dusting, and upholstery will help you with tough-to-clean spots and delicate fabrics.
How It Stacks Up
* Key feature may different from Key Spec