Discovery
Dreams are boundless. Samsung Electronics constantly reinvents tomorrow to pursue happier and richer lives. We explore the territory of the unknown to discover potential and fulfill greater promise.
We continuously develop and expand strategic products in our Consumer Electronics division. 
Since we first won top global market share in 2006, exceptional technology and innovative design have strengthened our unrivaled leadership inat-panel TVs and monitors. 
In the Digital Appliances business, we achieved remarkable growth by debuting inventive new products and differentiated design in the premium market.      
Visual Display Business Our astute strategy for the evolutionary Smart TV and premium large size TVs solidified our No. 1 status as global leader for eight consecutive years.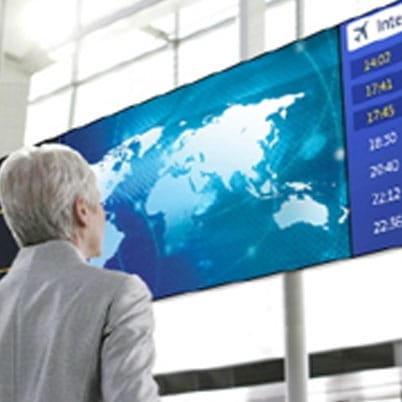 Digital Appliance Business Primed for home innovation, with premium lifestyle technology and harmonious design.
Health & Medical Equipment Business Developing new and advanced healthcare and medical equipment for faster and more accurate diagnosis.