SL-M3870FD
SL-M3870FD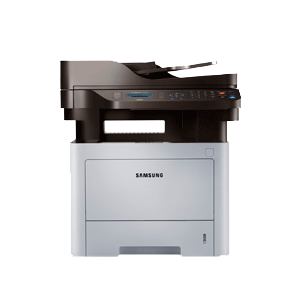 Recycling Batteries Responsibly
The European Directive on Batteries and Accumulators aims to minimise the impact of batteries on the environment and encourage the recovery of the materials they contain. In the UK, regulations on the recycling of batteries and accumulators (rechargeable batteries) were Introduced in 2009. The Waste Batteries Regulations aim to significantly increase UK collection and recycling of used portable batteries from 3% in 2007 to 25% by 2012, rising to at least 45% in 2016.

The battery symbol on a product or on its packaging indicates that the product must not be disposed of with general household waste. Instead, it is the consumer's responsibility to dispose of their waste batteries at a designated collection point so that they can be recycled. The separate collection and recycling of batteries at the time of dispo sal will help to conserve natural resources and ensure that they are recycled in a manner that protects human health and the environment. A comprehensive list of battery recycling centers can be obtained from: www.recycle-more.co.uk

All Samsung products that are subject to the Batteries Directive are compliant with the UK battery and accumulator Requirements. In accordance with national law, SAMSUNG Electronics (UK) Ltd is a member of an approved batteries producer compliance scheme. This scheme collects, treats and disposes of batteries on Samsung's behalf.
Need more Info?
Request information about Samsung business products, solutions and services. We will contact you shortly.
Email Us
eb.contact@samsung.com
Features
ProXpress M3870 series are easy to use and versatile for printing a range of documents and presentations.
Configuration
High speed printing & image processing
Robust ProXpress M3870 series feature print speeds of up to 40 ppm, powered by a Cortex™-A5 core processor and up to 256 MB of memory. High speed and performance enable businesses to accelerate document and image processing for increased efficiency.

* 40ppm is available on M4070FR model only.
38ppm is available on M3870FW and M3870FD models only.
33ppm is available on M3370FD model only.

** Product dimensions may differ from image provided.
Higher-quality print output
ReCP technology improves readability of printed documents by enhancing thin lines and sharpening the edges of negative text. Small text that typically may not scan completely is sharpened through edge resolution enhancement. The ProXpress M4070 | 3870 | 3370 series deliver sharp, solid prints and scans with effective output print resolutions of up to 1,200 x 1,200 dpi.
Additional printing choices for professional documents
The printers' multipurpose tray supports media of up to 220 gsm (grams per square meter) in weight, which offers more printing choices for professional documents. Numerous labels, cards and envelopes can be printed using the multi-purpose tray with ease. This ability virtually eliminates the time it takes to feed sheets one at a time.
One Touch Eco button
Businesses can lower toner and paper usage with the One Touch Eco Button. The One Touch Eco Button automatically activates 2-up printing (two pages on the same side) and duplex printing (printing on both sides). Users can also choose the option to skip blank pages in the Toner Saving Mode. These eco settings can be adjusted using Easy Printer Manager.
Easy Eco Driver
Easy Eco Driver software, granted the 2012 Outstanding Achievement in Innovation award from Buyers Laboratory (BLI), saves users up to 20 percent on toner. The software also reduces energy consumption. Users have the option of removing images, converting them from bitmap to sketch, and removing text to save toner using the Toner Saving Mode.
Central print usage control to save more resources
Central print usage control, activated through the SyncThru™ Admin job accounting feature, enables managers to assign users to specific printers. Users can also be assigned quotas for the number of pages or copies they can make per printer.
More toner options, more choices for cost reduction
ProXpress M4070 | 3870 | 3370 series offers diverse laser toner cartridge options from standard-yield laser toner cartridges that typically yield 3,000 standard pages to ultra-high yield laser toner cartridges that can yield 15,000 standard pages, which meets every businesses' needs for reducing cost per page. An integrated toner system contains the imaging unit and toner cartridge in one convenient package. This integrated toner system is the preferred choice for businesses with heavier printing volumes.

* 10,000 page yield toner cartridge is available on M3870 and M4070 series only.
15,000 page yield toner cartridge is available on M4070FR model only.

** Product dimensions may differ from image provided.
Convenient mobile printing optimized for various business environment
Samsung MobilePrint application helps employees wirelessly print from their mobile devices. Users do not need to install a new driver or configure network settings. Office workers can simply download the MobilePrint application from the Google® Play store for Android™ and the Apple Store® for iOS®. After downloading the application, the mobile device automatically detects nearby, compatible Samsung printers. The ProXpress M4070 | 3870 | 3370 series can handle almost any type of file, including text documents, images and web pages. Users can also access printers from a Google account using the Google Cloud Print™. Emails, photos, PDF files and SNS messages, such as Facebook® and Twitter® posts, can be printed, faxed or shared. Google Cloud Print works on smartphones, tablets, notebooks, PCs and other web-connected devices.
4-in1 Multifunction & built-in duplex printing
4-in-1 multifunctional (print, copy, scan and fax) capabilities and built-in duplex printing provide the versatility and convenience that businesses need to stay competitive.
Enterprise-level document security
Businesses produce and print numerous official documents including confidential information, which requires high security on the printing jobs. ProXpress M4070 | 3870 | 3370 series offer greater control of user, document and network access with Samsung SyncThru™ Admin at the enterprise security level.
Easy Printer Manager
Easy Printer Manager helps companies remotely control settings, such as the One Touch Eco Button features, and copy, scan and fax settings. Multiple devices can be monitored and managed using Easy Printer Manager. Businesses can also monitor printer status, such as error messages, including paper empty, toner empty and paper jam alerts.
Easy secure printing
ProXpress M4070 | 3870 | 3370 series features easy secure printing with built-in numeric key pad, which allows users to protect personal or confidential documents. When the feature is on, users are required to enter password in order to proceed the print job.
tech specs
Functions

Standard

Optional

Interface

Standard

Hi-Speed USB 2.0 / Ethernet 10/100 Base TX / Direct USB

Optional

IEEE 1284B Parallel Connector

Power Consumption

700W(Active) / 10W(Ready) / 1.1W(Sleep)

Noise level

Less than 57dBA (Printing) / Less than 58dBA (Copying) / Less than 26dBA (Standby)

Dimension (WxDxH)

414.6 x 420.6 x 449.1 mm (16.3 x 16.6 x 17.7 inch)

Speed

Speed(Mono)

Up to 38 ppm in A4 (40 ppm in Letter)

First Print Out Time

First Print Out Time (Mono)

As Fast as 6.5 sec (From Ready Mode)

Resolution

Up to 1,200 x 1,200 dpi effective output

Emulation

SPL / PostScript3 / PCL6 / PCL5e / IBM ProPrinter / EPSON / PDF

Operation System

Windons 8 / 7 / Vista / XP / 2008R2 / 2008 / 2003, Mac OS X 10.5 - 10.8, Various Linux/Unix

Print features

Automatic Double Sided Print, Secure Print

Speed

Speed(Mono)

Up to 38 cpm in A4 (40 cpm in Letter)

First Copy Out Time

First Copy Out Time (Mono)

Resolution

Up to 600 x 600 dpi effective output

Reduce / Enlarge Range

25~400% (platen), 25~400% (ADF)

Copy Features

ID Copy / 2-up / 4-up / Collation Copy / Auto-fit

Compatibility

TWAIN Standard, WIA Standard

Scan Destinations

Client (PC), Email, FTP, SMB, USB
Resolution

Standard : 203 x 98 dpi / Fine,Photo : 203 x 196 dpiSuper Fine : 300 x 300 dpi / Color: 200 x 200 dpi

Auto Dial

Speed dial : 200 Locations

Fax Feature

On hook Dial / Auto Redial / Auto Reduction / Multi-send / Delayed Send / Fax forwarding(Email/Fax) / Broadcasting up to 209 locations

Input Capacity

Cassette

250-Sheet Standard Cassette

Multipurpose tray

50-Sheet Multi Purpose Tray

Other Options

520-Sheet Second Cassette Feeder

Maximum

Media Type

Cassette

Plain / Thin / Recycled / Thick / Archive / Bond / Cardstock

Multipurpose tray

Plain / Thin / Bond / Pre-printed / Recycled / Envelope / Transparency / Label / Cardstock / Thick / Cotton / Colored / Archive / Thicker

Other Options

Plain / Thin / Recycled / Thick / Archive / Bond / Cardstock

Media Size

Cassette

A4 / A5 / A6 / ISO B5 / JIS B5 / Executive / Letter / Oficio / Folio / Legal / Statement / Custom

Multipurpose tray

A4 / A5 / A6 / ISO B5 / JIS B5 / Statement / Letter / Oficio / Folio / Legal / Envelope(No 10 / Monarch / DL / C5 / C6 / No 9) Postcard /Index card / Executive / Custom

Other Options

A4 / A5 / A6 / ISO B5 / JIS B5 / Executive / Letter / Oficio / Folio / Legal / Statement / Custom

Media Weights

Cassette

60 -163 g/㎡ (16 - 43 lbs)

Multipurpose tray

60 - 220 g/㎡ (16 - 58 lbs)

Other Options

60 -163 g/㎡ (16 - 43 lbs)

Output Capacity

150-sheet Face-Down, 1-sheet Face-Up

adf

Technology

Document Capacity

Document Size

A4 / Letter / Oficio / Folio / Legal

Toner

Black

Standard Yield: Average Cartridge Yield 3K standard pages. High Yield: Average Cartridge Yield 5K standard pages. Extra high Yield: Average Cartridge Yield 10K standard pages (Ships with 3K pages Starter Toner Cartridge) Declared Cartridge Yield in accordance with ISO/IEC 19752.

Options

520-sheet Cassette Tray / Memory512MB/ IEEE 1284B Parallel Connector
Support
Some files may not be available from phones and tablets. Access this page from your desktop computer to be able to download all files.In order to read a PDF file, you must have Adobe Acrobat reader installed on your computer. You can download it at the Adobe website.Download Adobe Acrobat ReaderGoIn order to read DjVu files, you must have the DjVu viewer installed on your computer. Click this banner and install the viewer.Download Djvu ViewerGo
Have a question or need product support? Go to our support sectionGo
NEWEST
MOST HELPFUL
HIGHEST RATING
LOWEST RATING