Video Camera VG-STC4000
VG-STC4000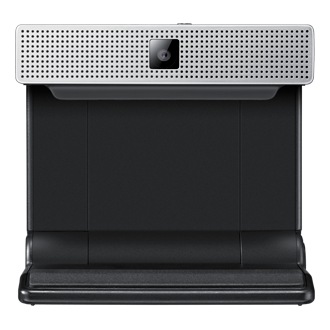 Make video calls in high-quality Full HD
Use gesture control with the latest Smart Interaction
Virtual Mirror lets you see yourself on the screen
Recycling Batteries Responsibly
The European Directive on Batteries and Accumulators aims to minimise the impact of batteries on the environment and encourage the recovery of the materials they contain. In the UK, regulations on the recycling of batteries and accumulators (rechargeable batteries) were Introduced in 2009. The Waste Batteries Regulations aim to significantly increase UK collection and recycling of used portable batteries from 3% in 2007 to 25% by 2012, rising to at least 45% in 2016.

The battery symbol on a product or on its packaging indicates that the product must not be disposed of with general household waste. Instead, it is the consumer's responsibility to dispose of their waste batteries at a designated collection point so that they can be recycled. The separate collection and recycling of batteries at the time of disposal will help to conserve natural resources and ensure that they are recycled in a manner that protects human health and the environment. A comprehensive list of battery recycling centers can be obtained from: www.recycle-more.co.uk

All Samsung products that are subject to the Batteries Directive are compliant with the UK battery and accumulator Requirements. In accordance with national law, SAMSUNG Electronics (UK) Ltd is a member of an approved batteries producer compliance scheme. This scheme collects, treats and disposes of batteries on Samsung's behalf.
Features
- Enjoy Skype™-to-Skype™ video calls in FULL HD (1080p)
- For a unique lens cover for extra privacy
- Dual hinge for easy installation
- USB Plug & Play for Easy Set-up
Make video calls in high-quality Full HD
With the Samsung TV Camera, staying in touch face-to-face over long distances is more vivid than ever. Thanks to Full HD capabilities, video calls using services like Skype have greater clarity and brilliance. The camera captures every detail with superior realism, so you feel like your friends and family are actually there with you. You can even watch TV on mute during a call. ※ Skype FHD app to be released in 2014 2H
Use gesture control with the latest Smart Interaction
The Samsung TV camera allows you to interact with your Smart TV more intuitively. Now you can use simple finger gestures to control a range of functions like changing the channel and adjusting volume levels. Upgrade your TV and you can enjoy all these easy-to-use smart services.
Virtual Mirror lets you see yourself on the screen
With Virtual Mirror, you can view a live video feed of your own movement on a split-screen while using apps like Fitness App. That means you can see yourself while you work out and check that you're performing the exercises correctly. Thanks to the Samsung TV Camera, it's never been easier to keep an eye on your personal fitness.
tech specs
Encoding
Maximum Frame Per Seconds
Compatibility
TV

HU8500, H8000~H6300, H5500, F5500, F6400
NEWEST
MOST HELPFUL
HIGHEST RATING
LOWEST RATING