My fingerprint recognition rate is low
Last Update date : 2015.10.27

Q : My Galaxy S5 often doesn't recognize fingerprint. What should I do?
A : For best results, swipe the entire pad of your finger, from base to tip, across the home key to register your fingerprint properly. If you bend your finger or use a fingertip, the device may not recognize your fingerprints. And Keep your finger flat against the home key and swipe at a moderate speed. The fingerprint sensor is sensitive to moisture, so make sure both the screen and your fingertip are dry.
Additionally, the Home button contains a fingerprint recognition sensor. Ensure that the Home button is not scratched or damaged by metal objects, such as coins, keys, and necklaces.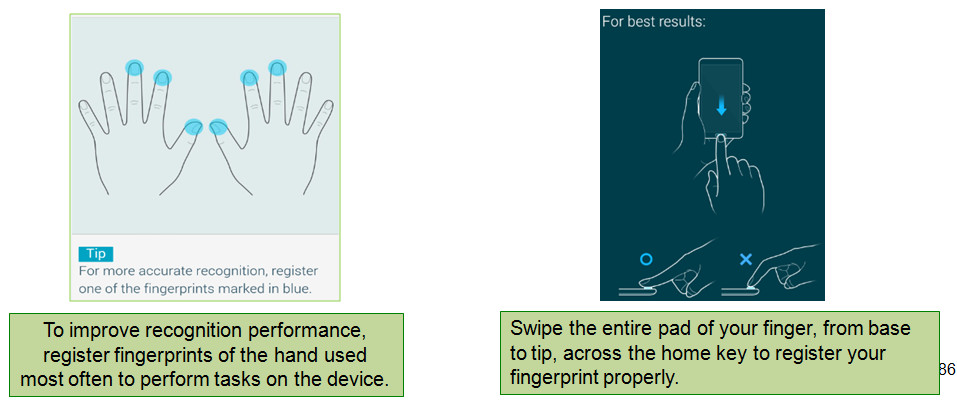 Contents Satisfaction Survey
Q1. Is this content helpful?
Q2. How satisfied were you with this content?
Q3. Tell us what you think. What could we have done to answer your question better?
Samsung has launched Carry-in Online Appointment Service to save your time on making appointments for repair, maintenance and firmware upgrade! Experience Now!