How to use Selective focus?
Last Update date : 2014.12.15

1. Tap and select the objects you want to focus.
Add depth to your pictures by adjusting them so that only the objects you want are focused.
For the best result, make sure the objects are less than 50cm away from you, and at least twice as far from the background. Select the Camera button to take picture.
2. The picture is taken and processing.
3. Additionally, you can refocus the picture through Gallery after shooting. Tap the Gallery icon.
4. Select the Selective Focus icon on the picture.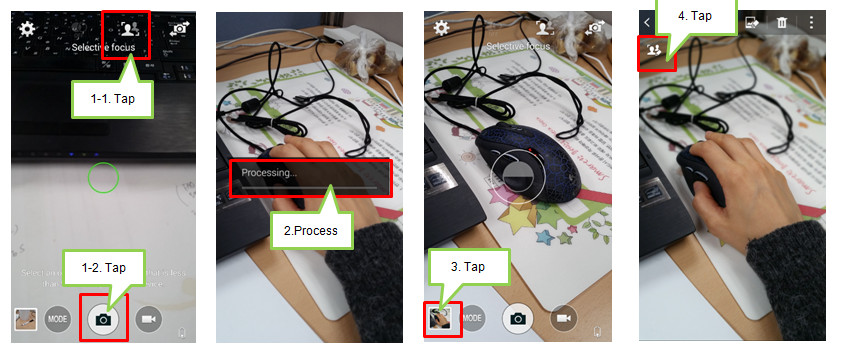 5. You can select the focus option you want. Choose Near focus, Far focus or Pan focus.
Near Focus is the basic default result which focus on near object, Far Focus focus on far object and Pan Focus focus on the entire image.
6. If completed, select Done.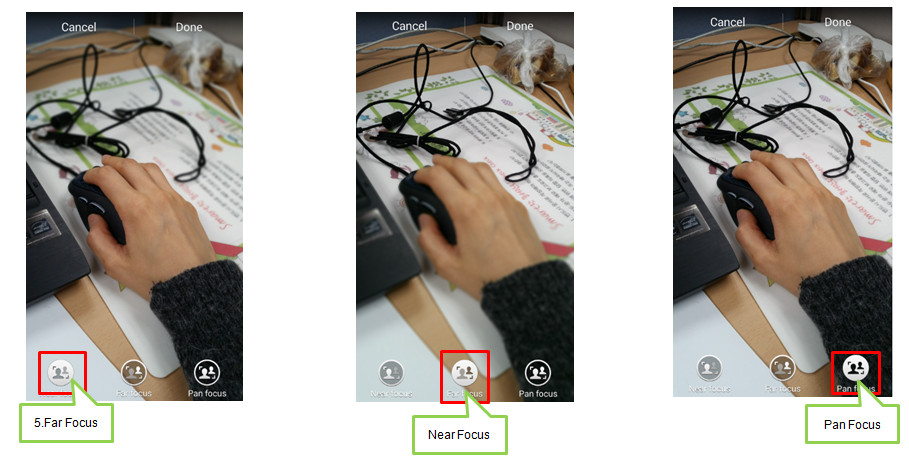 Contents Satisfaction Survey
Q1. Is this content helpful?
Q2. How satisfied were you with this content?
Q3. Tell us what you think. What could we have done to answer your question better?
Samsung has launched Carry-in Online Appointment Service to save your time on making appointments for repair, maintenance and firmware upgrade! Experience Now!