1. Getting started
You can create Backups of the content of your Samsung device, letting you restore data quickly and easily. You can back up the following content from your device via Kies 3 : Contacts, S Note, Message, S Planner (calendar events), Call log, S Health, Videos (internal memory), Music (internal memory), Photos (internal memory), Miscellaneous content files (internal memory), Ringtone, Story Album, Applications (internal memory), Alarm, Email account information, and Preferences.

NOTE : Backup options may vary depending on your device.
a). Connect your device to your Computer/Laptop with USB Cable.
b). Open Kies 3 Software and click the Back up/ Restore tab as shown below :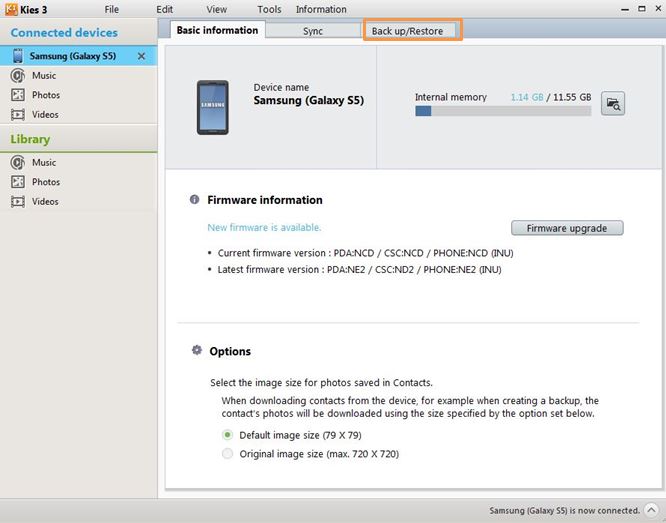 c). If necessary, click Data backup. Mark the checkbox next to the content you want to back up. You can select all content by marking the checkbox next to Select all items.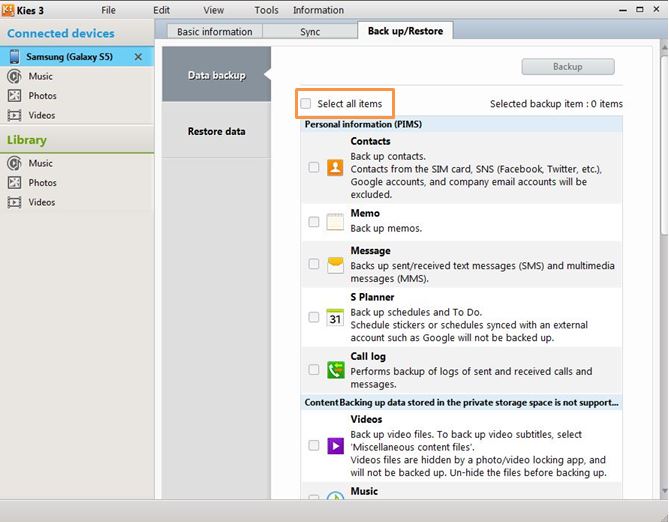 d). Click on Backup option to create backup of the selected items now :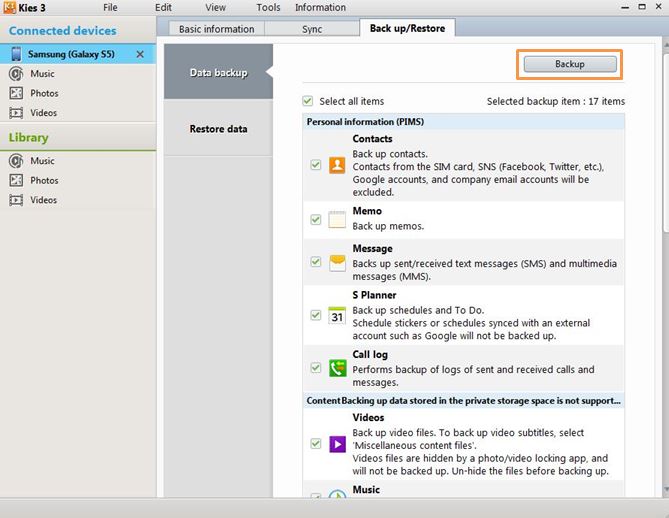 2. Restoring the data
e). Kies 3 is now backing up device data. After completion, click OK as shown below :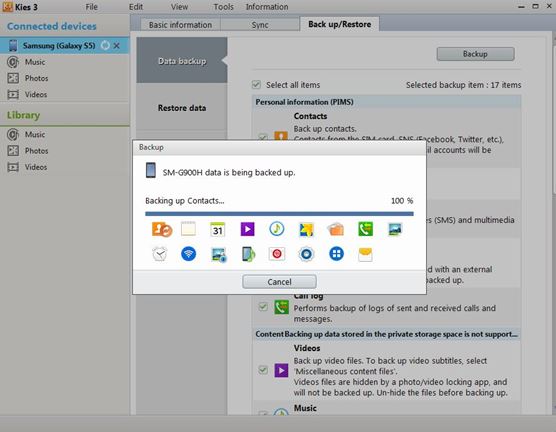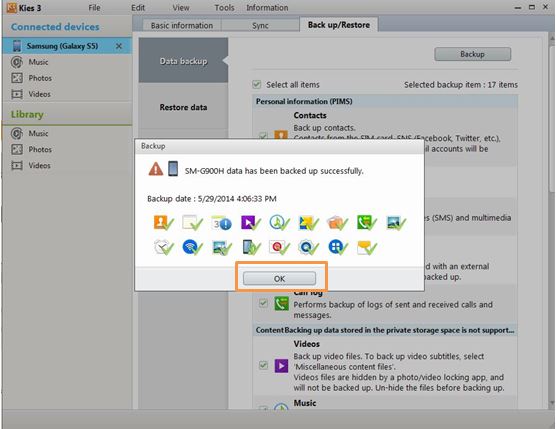 f). Select Restore data as shown below :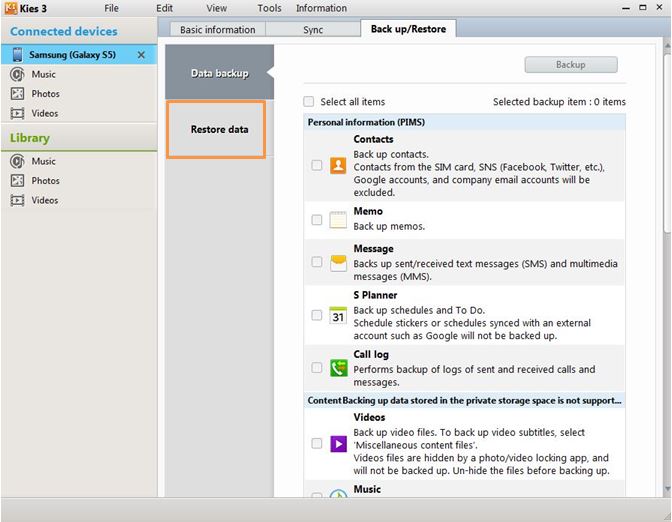 g). Now select the data you want to restore, click Select all item to restore all the data and then click Restore as shown below :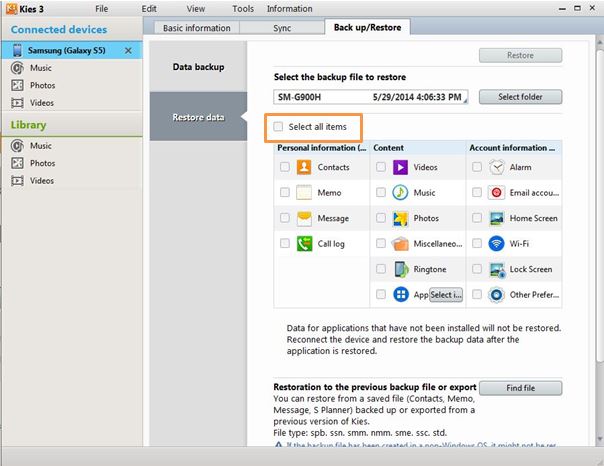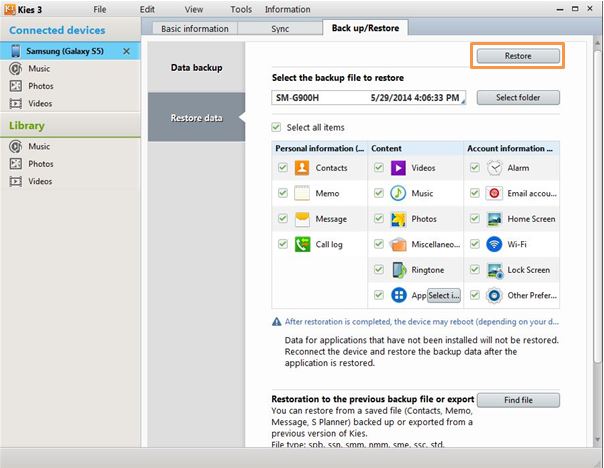 3. Restoring data via Kies 3
h). Your mobile device is being restored. Click OK after completion as shown below :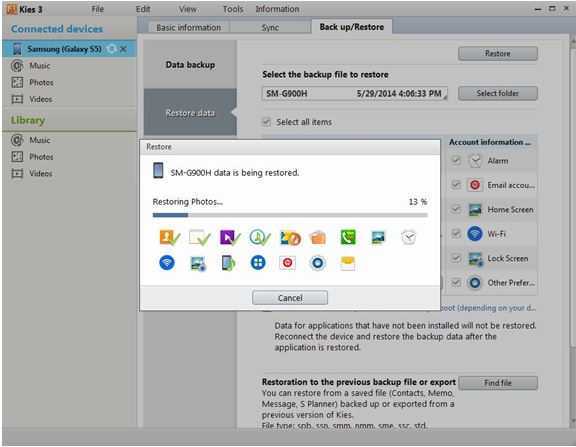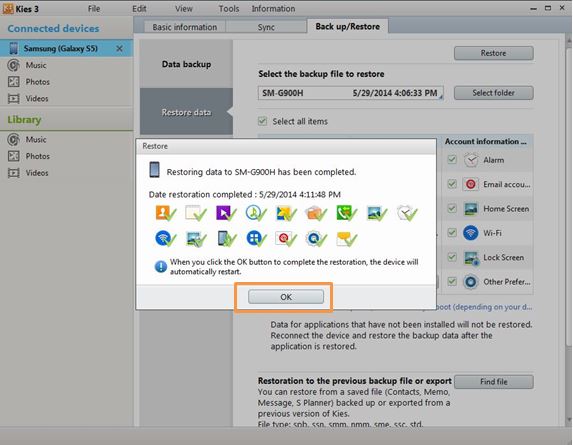 Samsung has launched Carry-in Online Appointment Service to save your time on making appointments for repair, maintenance and firmware upgrade! Experience Now!