Once the mobile device is connected via either Packet Data or Wi-Fi, to perform the FOTA software upgrade, please follow ther steps below:
1. On the main (standby or idle screen), select Applications.
2. Select Settings.
3. Select About phone.
4. Select Software update.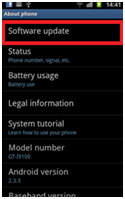 5. Select Check for update.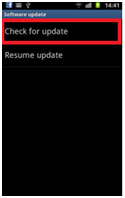 6. The device will check to see if update Available.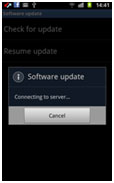 7. Select Yes to continue with FOTA upgrade if update located.
The handset will download the softwar package. The time taken will depend on the method used to connect.
Note
Wi-Fi generally faster than 3G subject, to speed at which network operator is running.
8. Once package received, this screen will appear. Tab on Yes to install the update.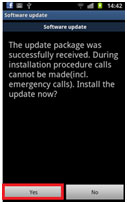 9. The phone will show as message to state that it will reboot (i.e. switch off and back on again).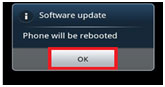 10. The handset will power up again and finish the installation process.

11. Once the power up process completed there will be a message on the screen stating the SW update is complete.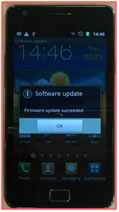 12. Using the route:
ApplicationsèSettingsèAbout phone
to view the Baseband version, this clearly shows that the software has been changed from the previous version in the mobile device.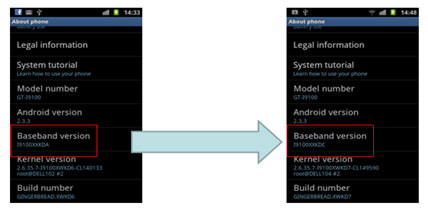 Samsung has launched Carry-in Online Appointment Service to save your time on making appointments for repair, maintenance and firmware upgrade! Experience Now!