1. Register yourself
a). Go to apps and Select Settings as shown below :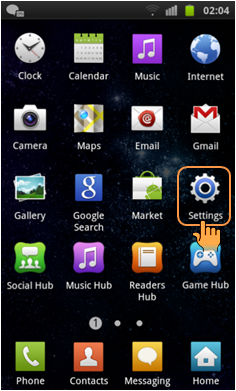 b). Go to accounts and sync : ( see below )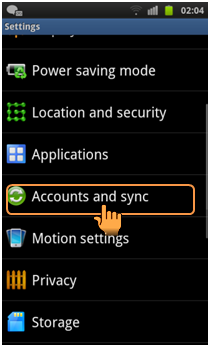 c). Add a new account by clicking on "add acount" as shown below: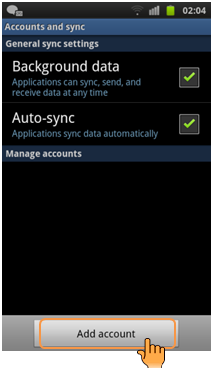 2. Add a samsung account
d). Add a samsung account as shown below :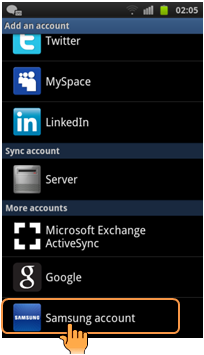 e). Click on Sign up and accept the terms and conditions as shown below :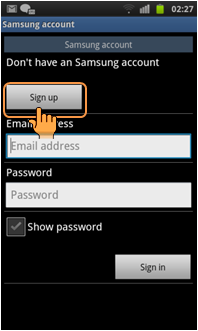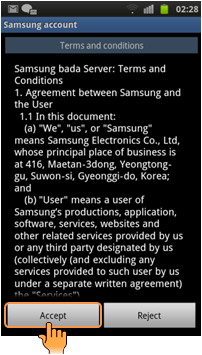 f). Enter details as shown below and click on sign up to register as a new user :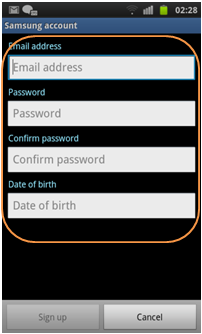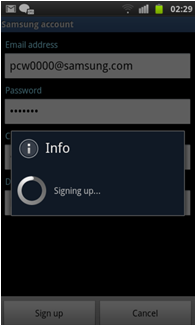 g). Now, you can find your new Samsung account in accounts an sync section :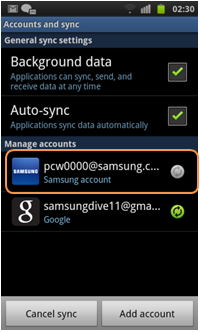 As you sign up in your Samsung account , now you can use host of services like samsung dive. Log on to find out more about your samsung account.
NOTE : The above pics are just shown to guide you, user interface may vary with different model. Read your user manual to know more.
Contents Satisfaction Survey
Q1. Is this content helpful?
Q2. How satisfied were you with this content?
Q3. Tell us what you think. What could we have done to answer your question better?
Samsung has launched Carry-in Online Appointment Service to save your time on making appointments for repair, maintenance and firmware upgrade! Experience Now!