1058415
[Windows 8.1 Upgrading Window 8 to Windows 8.1
Step 1:
Upgrading through Windows Store
Upgrade BIOS/SW/Driver to latest ones through SW Update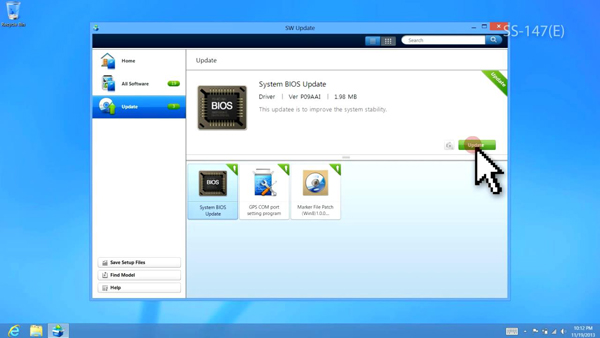 Step 2:
After updating the system to latest version by clicking 'Windows Update' in
'Change PC settings' in Charm Bar, reboot the system.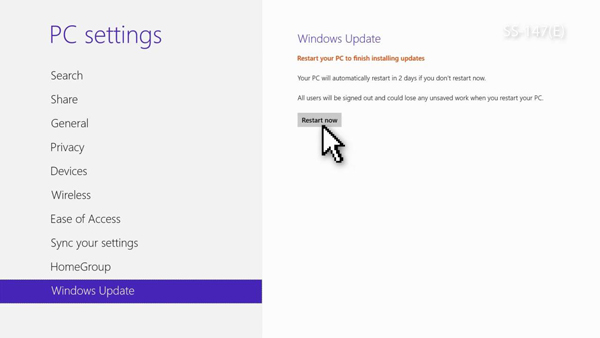 Step 3:
Run 'Store app', choose 'Update to Windows 8.1 for free' and start downloading.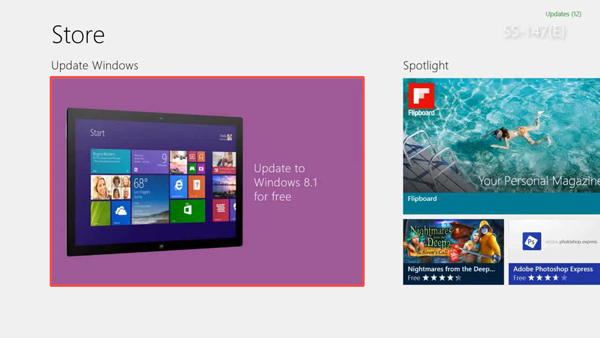 Step 4:
After the installation, click 'Restart now' button and let system reboot.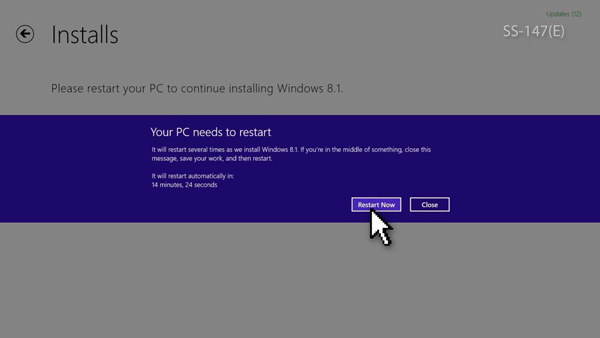 Step 5:
Select PC settings and finish rebooting.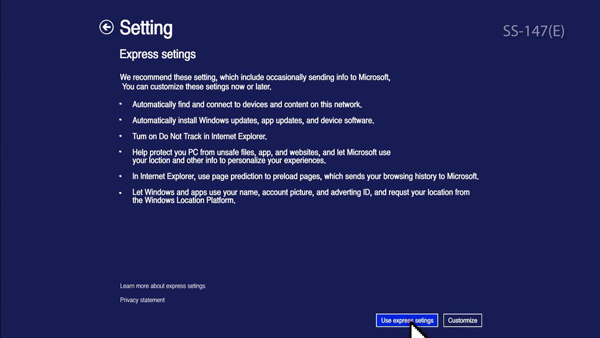 Step 6:
Update BIOS/SW/Driver to the latest ones through SW Update or Windows Update.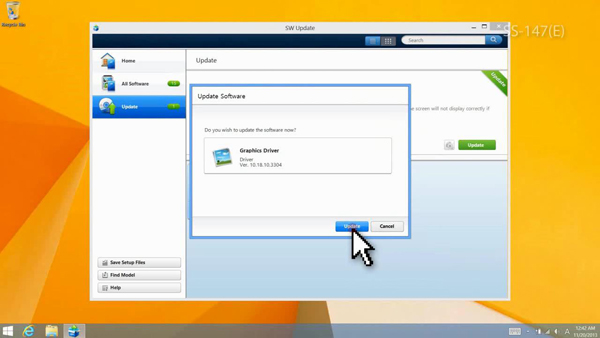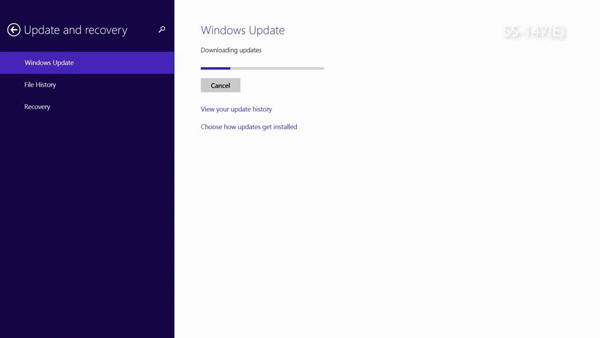 Step 7:
Upgrade completed with the termination of the process.
*For more details, please click here.
Contents Satisfaction Survey
Q1. Is this content helpful?
Q2. How satisfied were you with this content?
Q3. Tell us what you think. What could we have done to answer your question better?
Samsung has launched Carry-in Online Appointment Service to save your time on making appointments for repair, maintenance and firmware upgrade! Experience Now!