1. Pull down the status bar from the top of the screen using two fingers and tap Power saving.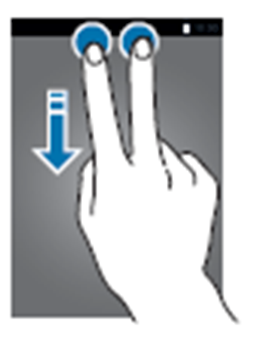 2. Tap Power saving mode and then tap OK. If Power saving mode is enabled, it save battery power by limiting the device's functions.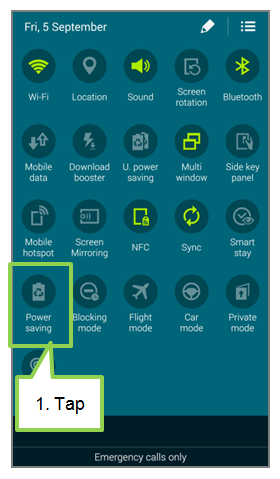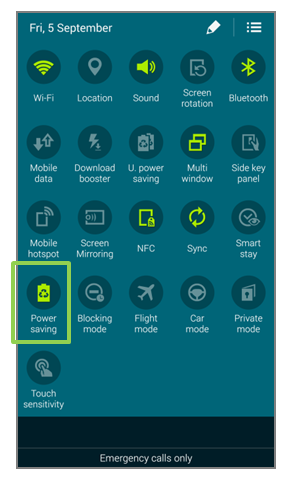 Alternatively, on Settings, you can activate the Power saving mode and set the details.
1. Tap the Power saving mode on Settings.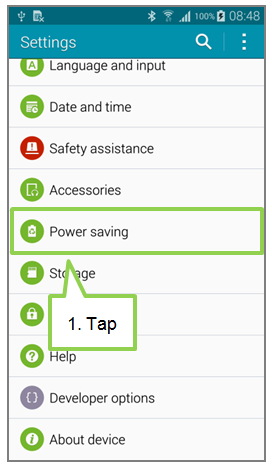 2. Tap the Power saving mode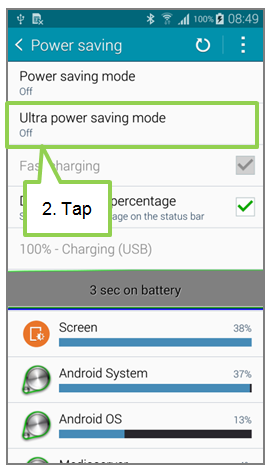 3. Scroll the Power saving mode switch to the right.
If you activate Power saving mode, be able to restrict the performance, background data and device color.
Restrict background data: set the device to prevent apps that are running in the background from using a
mobile data connection.
Restrict performance: set the device to limit resources, such as reducing the display's
brightness or turning off vibration when keys are touched. To save more battery power, enable at least one relevant
function
Greyscale mode: set the device to display all colors as grey tones.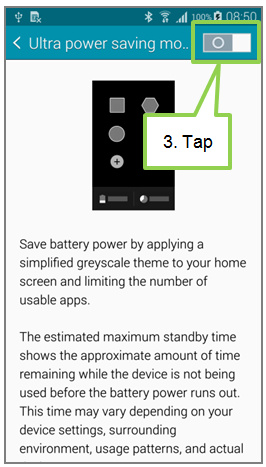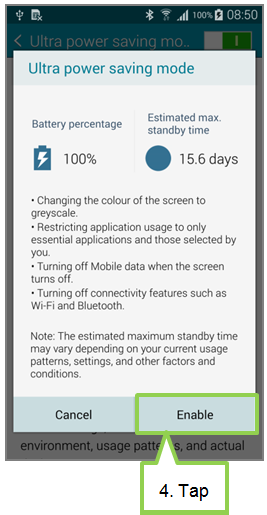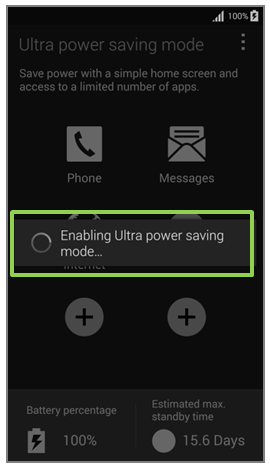 *More handy tips for your Samsung smartphones are now available on Smart Simulator.
For more details, please click here.
Contents Satisfaction Survey
Q1. Is this content helpful?
Q2. How satisfied were you with this content?
Q3. Tell us what you think. What could we have done to answer your question better?
Samsung has launched Carry-in Online Appointment Service to save your time on making appointments for repair, maintenance and firmware upgrade! Experience Now!