1. Pull down the top of the screen to open notification panel while viewing content such as images, videos, audio files, more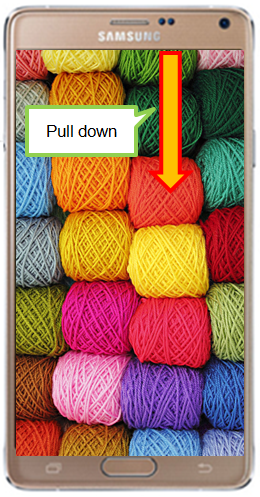 2. Tap Quick Connect. When the panel opens, the Bluetooth feature is activated automatically. Quick Connect automatically searches for nearby devices and lists the ones you can connect to.
When Quick Connect is enabled, other devices can also search for your device and connect to it.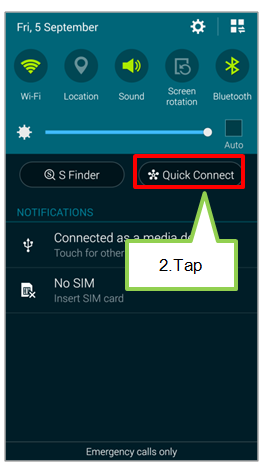 3. Select a device you want to send the content you are viewing to.
Each bolded label explains the action to be taken when you select the device.
Tap v to view more actions you can take.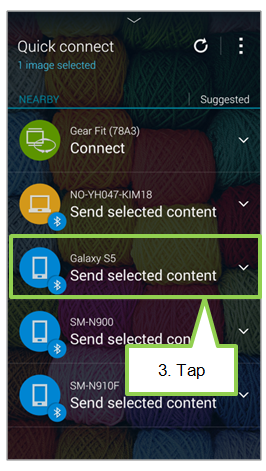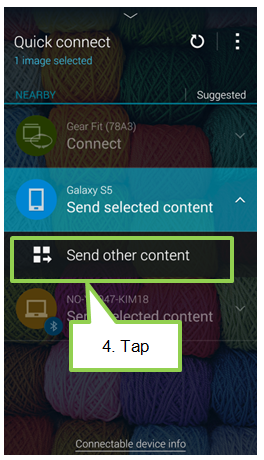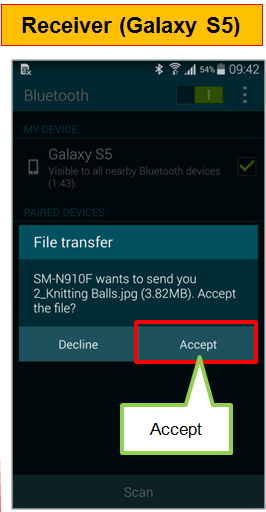 If your device can't search the target device,
Ensure that Wi-Fi Direct or the Bluetooth feature is activated on devices that do not support the Quick Connect.
1. For connection via BT, Tap and hold the Bluetooth on indication panel
2. Enable the option visible to all nearby Bluetooth devices on Receiver device.
3. For connection via Wi-Fi Direct, connect the devices through Wi-Fi Direct in More options

For BT connection
- Receiver (Galaxy S5)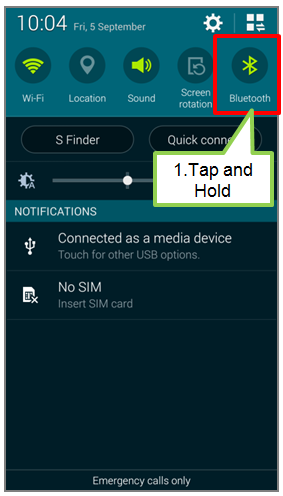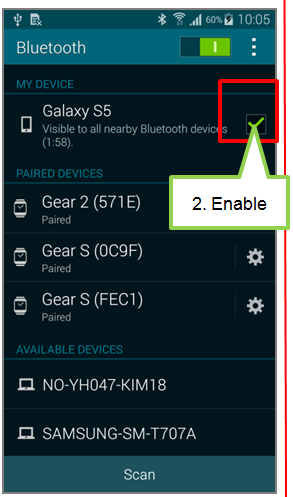 For Wi-Fi Direct connection
- Receiver (Galaxy S5)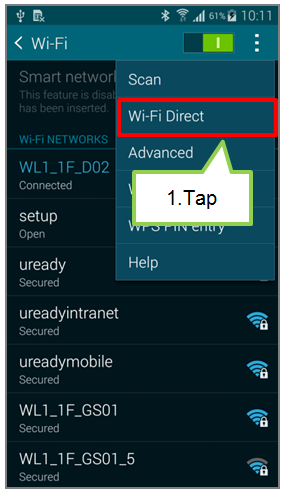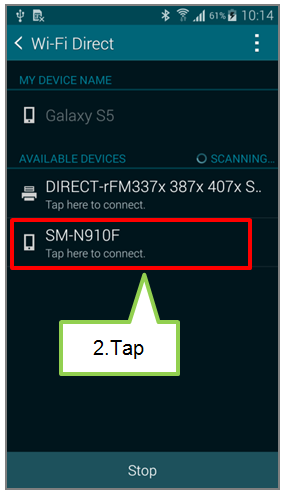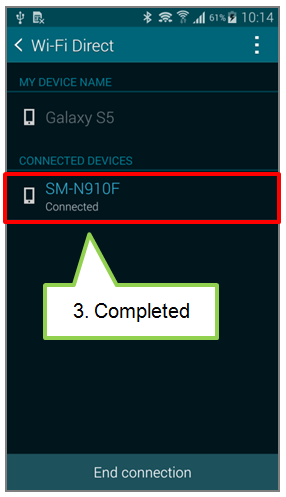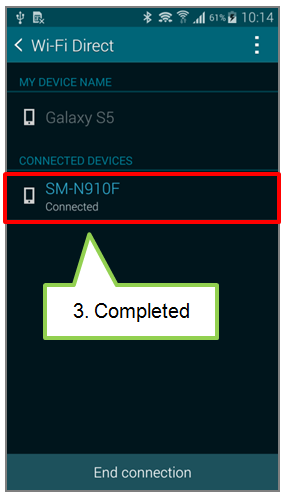 *More handy tips for your Samsung smartphones are now available on Smart Simulator.
For more details, please click here.
Samsung has launched Carry-in Online Appointment Service to save your time on making appointments for repair, maintenance and firmware upgrade! Experience Now!