1. Settings > Finger Scanner > PERSONALISATION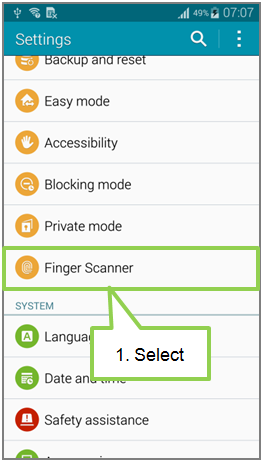 2. Tap Fingerprint manager to register additional fingerprints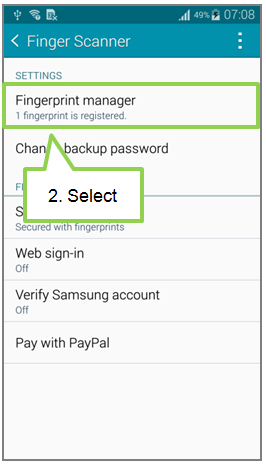 3. Enter your registered fingerprint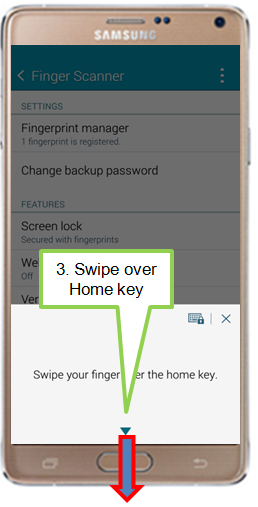 4. You can register up to 3 fingerprints, and tap the Plus icon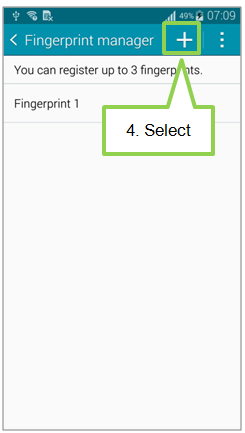 5. Swipe your fingertip over the home key from the top of the indicated area downwards. Repeat 10 times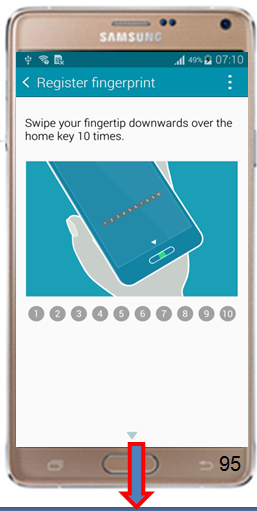 6. New fingerprint is added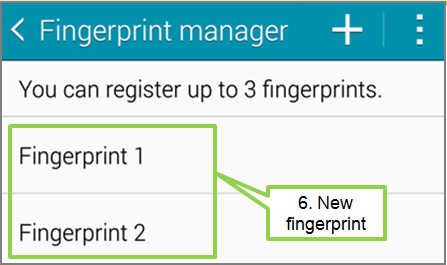 Besides, you can remove a existing fingerprint which is set up.

1. Settings > Finger Scanner > PERSONALISATION
2. Tap Fingerprint manager to register additional fingerprints.
3. Enter your registered fingerprint.
4. Tap the additional options button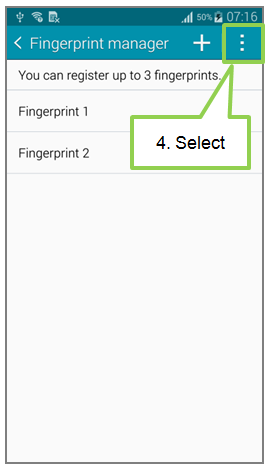 5. Tap Select and choose the fingerprint to remove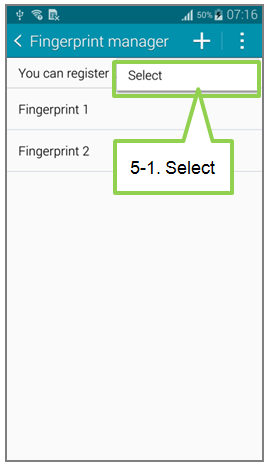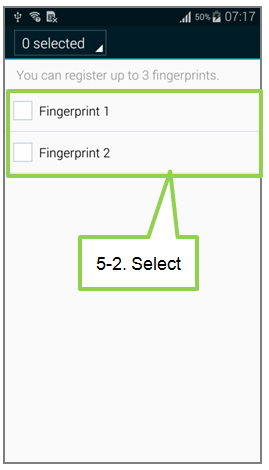 6. Tap the Recycle button. If all fingerprints will be deregistered, the screen lock type will be changed to Swipe.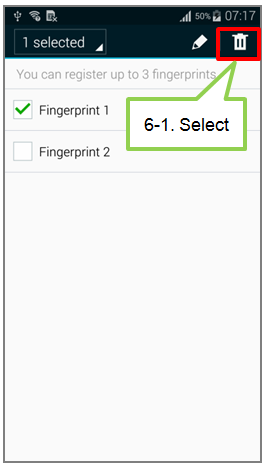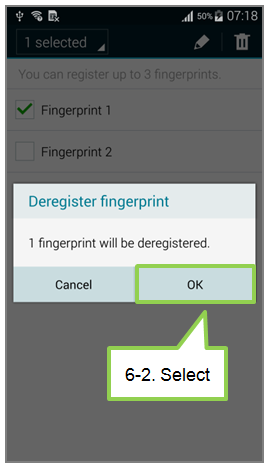 *More handy tips for your Samsung smartphones are now available on Smart Simulator.
For more details, please click here.

Samsung has launched Carry-in Online Appointment Service to save your time on making appointments for repair, maintenance and firmware upgrade! Experience Now!