You can set the handwriting input language by following the advice below:
You can only use the Note 4 "Search" features when using the S Pen for handwriting in the language you select. After you select a specific language, the device will recognize handwriting in that language.

The Note 3 will only recognizes handwriting in that language you select.
1. Tap "Settings" and (2) Scroll down to the SYSTEM section, and select the "Language and input" menu.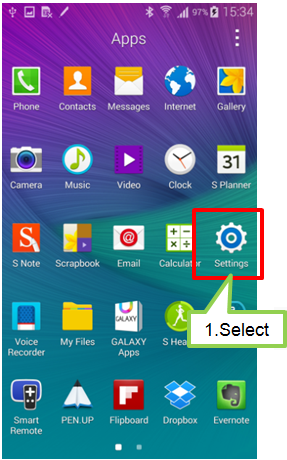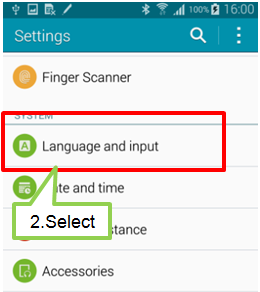 3. Tap "Language" ( under "Handwriting recognition")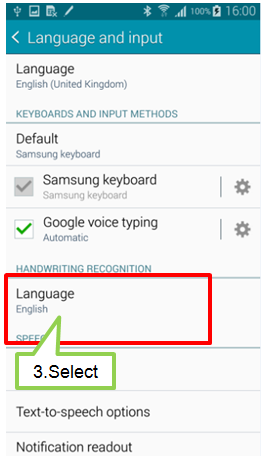 4.1. Select the language you wish to use – if the language you wish to use is not present
Tap "More Languages" (note: some available languages may require downloading)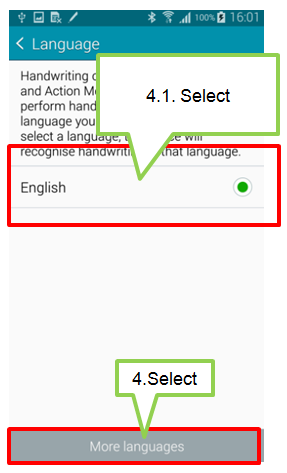 5. Choose the languages you wish to add, (note: some available languages may require downloading) then return to previous screen to make selection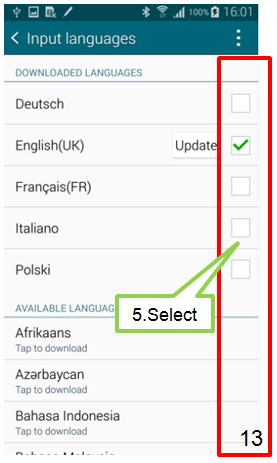 *More handy tips for your Samsung smartphones are now available on Smart Simulator.
For more details, please click here.
Contents Satisfaction Survey
Q1. Is this content helpful?
Q2. How satisfied were you with this content?
Q3. Tell us what you think. What could we have done to answer your question better?
Samsung has launched Carry-in Online Appointment Service to save your time on making appointments for repair, maintenance and firmware upgrade! Experience Now!