How is the Super AMOLED screen of a Samsung Galaxy Tab S better than the LCD screens found on most devices?
Last Update date : 2014.10.28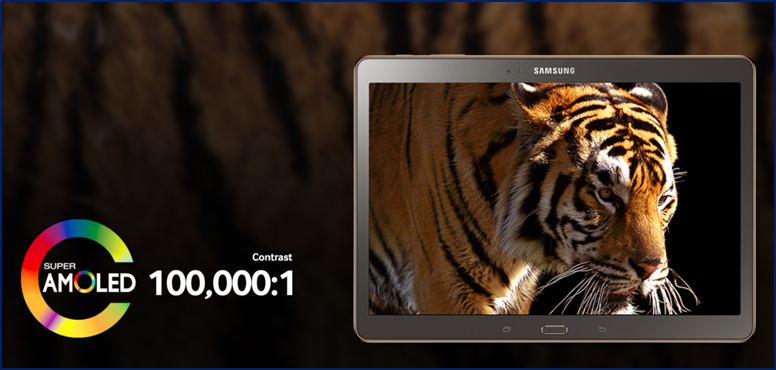 The 2560 x 1600 resolution Super AMOLED display in a Galaxy Tab S offers true-to-life colour reproduction that supports 94% of the Adobe RGB colour gamut. Standard LCD screens are capable of only 73% of that colour range.
The Galaxy Tab S also generates brighter and more dynamic images than LCD displays with vivid colours and deep blacks. This allows you to see details in images you wouldn't normally be able to thanks to a 100000:1 contrast ratio. That contrast ratio is 100 times higher than that of a standard LCD screen.
*More handy tips for your Samsung smartphones are now available on Smart Simulator.
For more details, please click here.
Contents Satisfaction Survey
Q1. Is this content helpful?
Q2. How satisfied were you with this content?
Q3. Tell us what you think. What could we have done to answer your question better?
Samsung has launched Carry-in Online Appointment Service to save your time on making appointments for repair, maintenance and firmware upgrade! Experience Now!