The keyboard for the Tab S is more similar to that of a PC keyboard than most tablet keyboards as it includes directional keys, a delete key and a control key. This layout enables you to perform the actions Select all (Ctrl + A), Undo (Ctrl + Z), Cut (Ctrl + X), Copy (Ctrl + C), Paste (Ctrl + V) and Redo (Ctrl + Y) via the keyboard as you would when using a PC.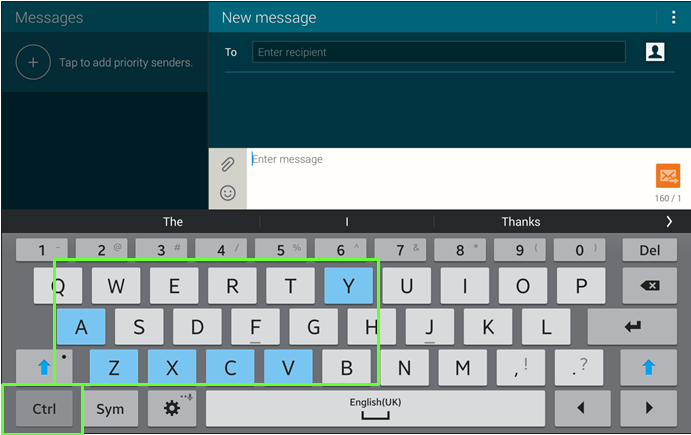 1. When on the keyboard touch and hold on the Ctrl key. Keys A, Z, X, C, V and Y will be highlighted.
2. While still holding on Ctrl touch the relevant key to perform the action you want (for example, to undo an action you would press and hold on Ctrl and then touch Z).
*More handy tips for your Samsung smartphones are now available on Smart Simulator.
For more details, please click here.