Genuine Windows
Genuine Windows is a copy of Windows that's licensed and published by Microsoft. With a genuine copy of Windows, you're eligible to receive the latest updates from Microsoft. Genuine Windows is published by Microsoft, properly licensed, and supported by Microsoft or a trusted partner. Only genuine Windows customers have access to all optional updates and downloads available from Microsoft, which are designed to help you get the most from your PC.
Activation pairs your product key with your hardware configuration and helps verify that your copy of Windows hasn't been used on more computers than the Microsoft Software License Terms allow. The genuine, or validation, check is performed when your computer attempts to download optional updates from Microsoft. For example, when your computer downloads updates, Windows checks to see if your product key is valid. If it is, Windows on your computer is genuine, and you're eligible to receive the latest updates from Microsoft. If it's not, your computer is running non-genuine Windows.
Activating Windows
If your copy of Windows cannot validate it as a genuine copy, you will receive an error message asking you to activate or validate your copy of Windows.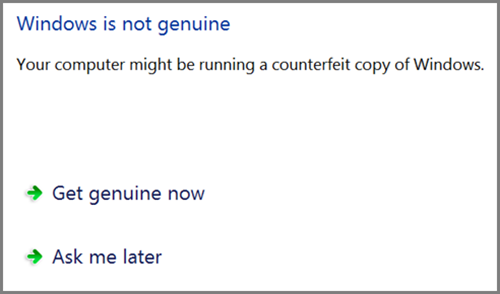 You will also see a message on the lower right of your desktop:

Validating Your Copy of Windows
1. Open
Command Prompt
as the Administrator.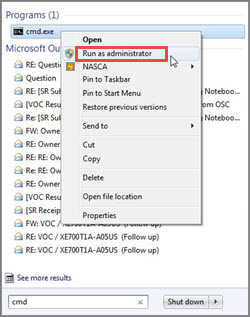 2. Type
'SLUI 04'
.

3. A popup will appear, select the
country
that you reside in and press
next
.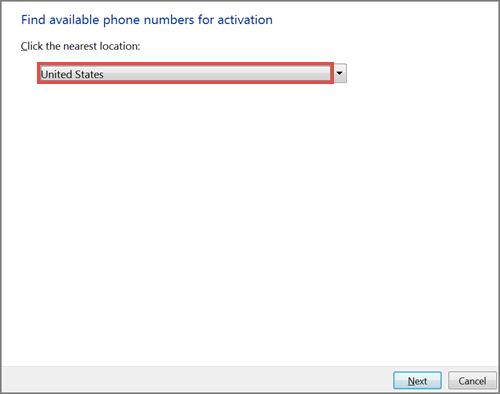 4. A phone number will appear for the country that you selected. Call that phone number and follow the instructions. You will need the numbers under the
Installation ID
. These numbers will be different with different copies of Windows. You will receive a
confirmation ID
after providing your Installation ID.
NOTE
: The installation ID in the image below is an example only.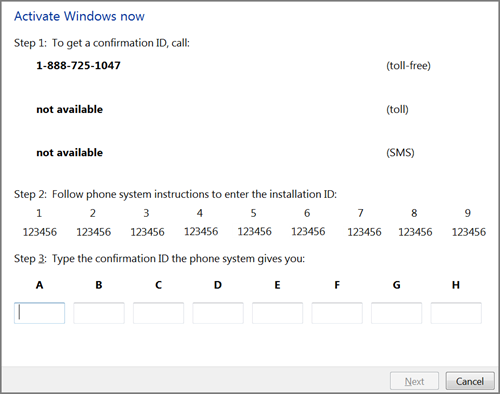 5. Windows will confirm your confirmation ID with the Installation ID and your copy of Windows will become genuine.
Samsung has launched Carry-in Online Appointment Service to save your time on making appointments for repair, maintenance and firmware upgrade! Experience Now!