Front Loader : What are the different parts that make up my Eco Bubble Samsung washing machine?
Last Update date : 2014.12.29

Carefully unpack your washing machine and make sure you've received all of the parts shown below.
If your washing machine was damaged during shipping or if you do not have all of the parts contact the Samsung Customer Service or your Samsung dealer.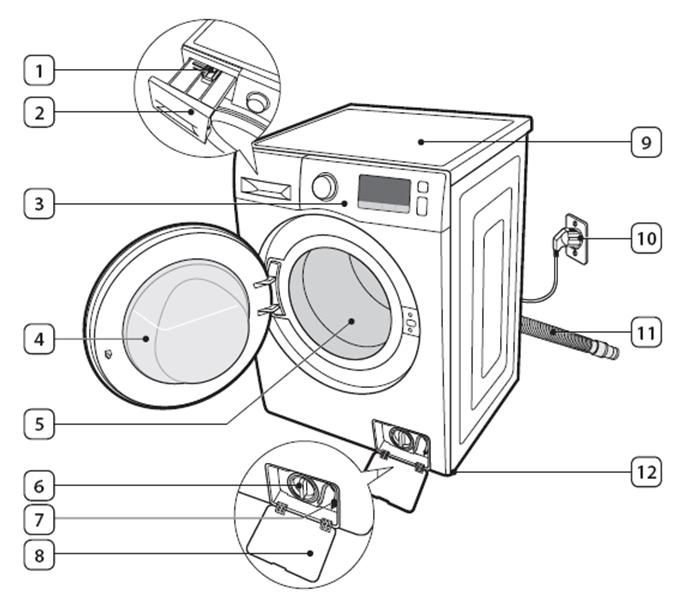 1. Release lever
2. Detergent drawer
3. Control panel
4. Door
5. Drum
6. Debris filter
7. Emergency drain tube
8. Filter cover
9. Work top
10. Power plug
11. Drain hose
12. Levelling feet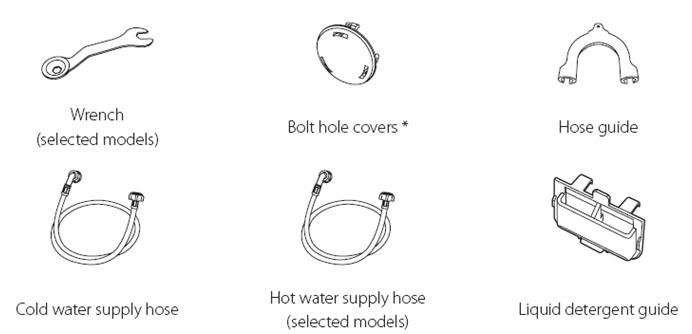 Contents Satisfaction Survey
Q1. Is this content helpful?
Q2. How satisfied were you with this content?
Q3. Tell us what you think. What could we have done to answer your question better?
Samsung has launched Carry-in Online Appointment Service to save your time on making appointments for repair, maintenance and firmware upgrade! Experience Now!