1. Using Virtual Shot mode, you can take a series of photos while circling a subject to create a view of the subject from multi angles. You can view the subject from different angles by dragging your finger left or right on the photo.
To take picture by Virtual Shot mode, On the preview screen of rear camera state, tap MODE.
2. Tap Virtual Shot.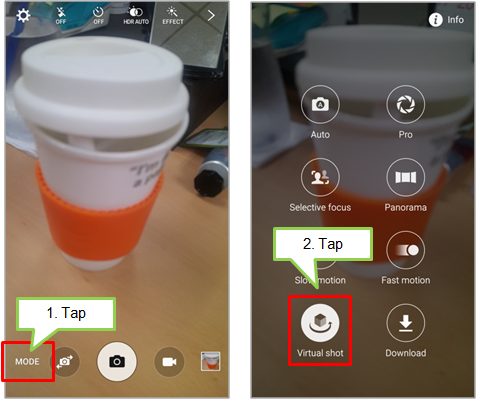 3. Place a subject in the center of the preview screen and tap Camera button.
4. Move the device around the subject slowly in one direction to take more photos.
When the arrow becomes completely yellow or when you stop circling the subject, the device will automatically stop taking photos.
5. To view virtual shot photos, on the preview screen, tap the preview thumbnail.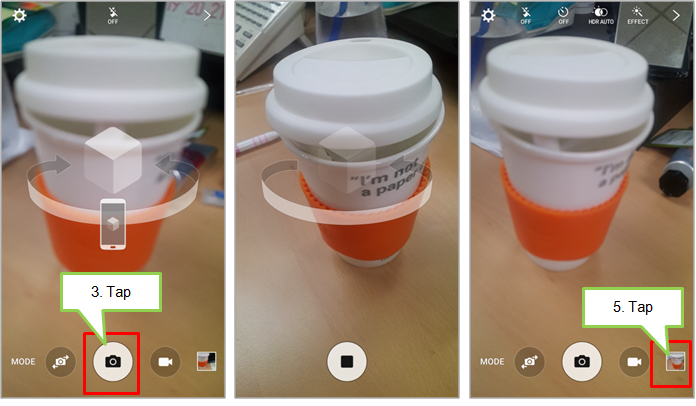 6. Tap Virtual shot mode icon.

7. Drag your finger left or right on the screen, or slowly swivel the device left or right to view the subject from different angles.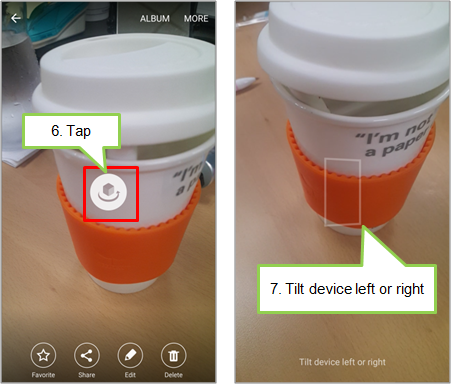 * More handy tips for Galaxy S6/ Galaxy S6 edge are now available on Smart Simulator.
Contents Satisfaction Survey
Q1. Is this content helpful?
Q2. How satisfied were you with this content?
Q3. Tell us what you think. What could we have done to answer your question better?
Samsung has launched Carry-in Online Appointment Service to save your time on making appointments for repair, maintenance and firmware upgrade! Experience Now!