Q : Is wireless charging pad for Galaxy S6 Edge+ compatible with existing other device?
A : Galaxy S6 Edge+ Wireless Charging pad supports the WPC = Wireless Power consortium – "QI" technology. But, you may need to purchase the another cover for charging wirelessly and some devices according by manufacturer or product may not be compatible.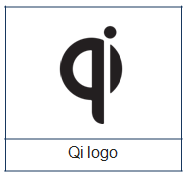 *The 'Qi' symbol is a trademark of the Wireless Power Consortium
* Note: Qi (inductive power standard)Qi is an interface standard developed by the Wireless Power Consortium for inductive electrical power transfer. The Qi system comprises a power transmission pad and a compatible receiver in a portable device. To use the system, the mobile device is placed on top of the power transmission pad, which charges it via resonant inductive coupling.

*More handy tips for your Samsung smartphones are now available on Smart Simulator.
For more details, please click here.
Contents Satisfaction Survey
Q1. Is this content helpful?
Q2. How satisfied were you with this content?
Q3. Tell us what you think. What could we have done to answer your question better?
Samsung has launched Carry-in Online Appointment Service to save your time on making appointments for repair, maintenance and firmware upgrade! Experience Now!