If you want to:
- Reinstall Windows 10 and keeps your personal files.
- Remove apps and drivers you installed.
- Remove changes you made to settings.
- Remove any apps your PC manufacturer installed.
(If your PC came with Windows 10, apps from your PC manufacturer will be reinstalled.)
Please follow below instructions:
1. To get started, go to Settings > Update & security > Recovery > Reset this PC > Get started and choose an option.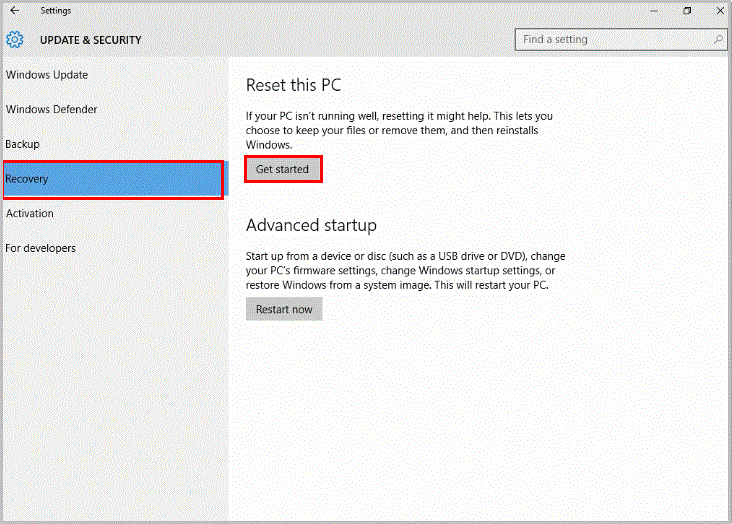 2. Keep my files and choose an option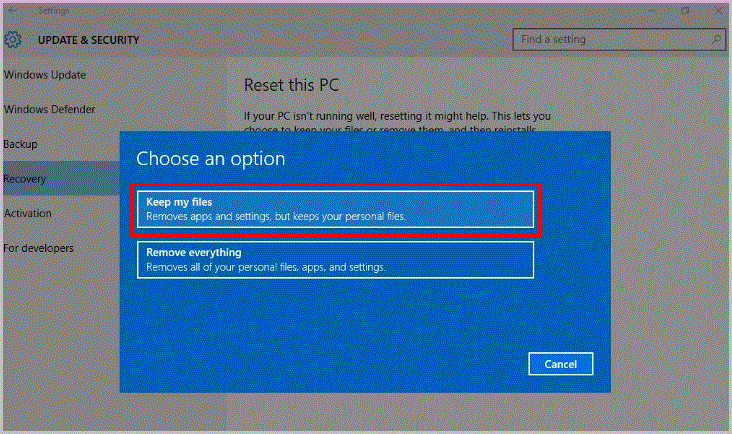 3. Click the Reset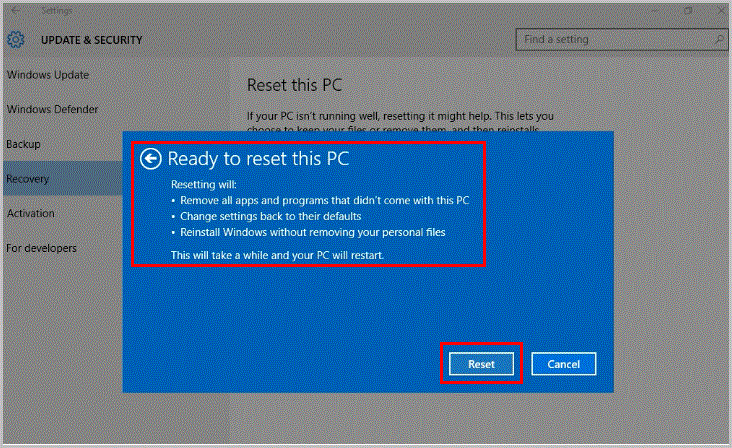 4. Restarting
Contents Satisfaction Survey
Q1. Is this content helpful?
Q2. How satisfied were you with this content?
Q3. Tell us what you think. What could we have done to answer your question better?
Samsung has launched Carry-in Online Appointment Service to save your time on making appointments for repair, maintenance and firmware upgrade! Experience Now!